Solutions Review lists nine emerging vendors in cloud computing, according to the CRN 2020 Emerging Vendors list. 
IT news and analysis outlet CRN recently released its 2020 Emerging Vendors list, a ranking of emerging technology vendors that solution providers should be aware of. Though the list is aimed at highlighting software vendors for the purposes of solution provider partnering, Solutions Review is most interested in highlighting the vendors that offer unique products and platforms for enterprise organizations. As such, we've read through the complete CRN rankings, available here, to analyze the emerging vendors in cloud we think matter most.
Note: Companies are listed in alphabetical order.
Captain's Chair
Captain's Chair gives it managed services partners a client services platform that delivers a competitive advantage in their markets. The vendor offers a real-time dashboard product that supplies end-clients more visibility into their IT infrastructure and operations. Captain's Chair's target market is mature managed service providers who are looking to transform their clients' experience.
---
CoreView provides a powerful SaaS management platform to help organizations avoid security risks, cut operating costs, and increase efficiency. The company's flagship solution combines actionable visibility with granular management capabilities in a single-pane interface to increase productivity of SaaS applications. CoreView helps clients prevent security incidents with continuous assessments to detect and correct vulnerabilities.
---
HyperGrid helps its clients master the challenge of managing hybrid and multi-cloud environments as requirements and technologies increase in complexity. The HyperCloud™ Intelligent Cloud Management Platform provides enterprises with capabilities for cloud governance, security, cost management, performance optimization, orchestration, compliance, and migration and disaster recovery planning.
---
Logz.io is a cloud observability platform powered by ELK and Grafana consisting of three products: Log Management built, Infrastructure Monitoring, and Cloud SIEM. Logz.io provides these open source tools as a fully managed cloud service for monitoring, troubleshooting and security. The company's Cognitive Insights automatically uncover critical issues in your log data together with actionable information to help you troubleshoot them faster.
---
Morpheus Data is a cloud management platform provider that allows users to modernize hybrid IT application lifecycles. The platform has a built-in service catalog with over 50 apps and layouts for operating systems, databases, web servers, and more. Users can provision services and apps that even span multiple clouds and platforms. Deployments can be uploaded directly and can include binary artifacts and compressed archives.
---
OpsRamp enables enterprise IT organizations to control the chaos of their modern digital infrastructure. The OpsRamp cloud platform discovers, monitors, manages, and automates hybrid environments, giving IT professionals one unified view of infrastructure health while consolidating point tools and maintaining business-critical digital services. The provider delivers a model for managing customer environments as a service.
---
Spectro Cloud is an enterprise cloud-native infrastructure company that makes Kubernetes manageable at scale for enterprises that need control and flexibility. The vendors provide solutions that help enterprises run Kubernetes their way, anywhere. Spectro Cloud lets enterprises customize a Kubernetes infrastructure stack for specific needs by using a declarative model to define cluster profiles.
---
TriggerMesh provides users with a cloud-native platform that integrates applications and automation workflows from data center to the cloud and back. The vendor accelerates development speed and unifies multiple clouds and legacy infrastructure. The TriggerMesh Cloud Native Integration Platform allows IT professionals to accelerate development speed and unifies multiple clouds and legacy infrastructure.
---
Volterra delivers a distributed cloud platform to deploy, connect, and secure applications and data across multi-cloud and edge sites. DevOps and NetOps teams can improve their applications' time-to-service and security across multiple clouds. Line-of-business leaders can take advantage of Volterra's capabilities to drive business transformation by distributing workloads closer to business activity at the edge.
---
Looking for a managed service provider for your cloud solutions? Our MSP Buyer's Guide contains profiles on the top cloud managed service providers for AWS, Azure, and Google Cloud, as well as questions you should ask vendors and yourself before buying. We also offer an MSP Vendor Map that outlines those vendors in a Venn diagram to make it easy for you to select potential providers.
Check us out on Twitter for the latest in Enterprise Cloud news and developments!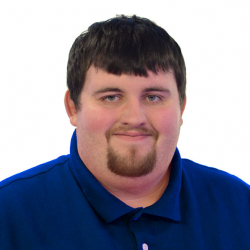 Latest posts by Daniel Hein
(see all)