According to a report recently released by Denodo, more than one-third of businesses are using a hybrid cloud deployment. This information comes from the Denodo Global Cloud Survey 2021 report, based on a survey of 150 organizations in the North America, EMEA, and APAC regions. The survey showed how cloud adoption continues to climb as companies move advanced workloads into the cloud.
Our MSP Buyer's Guide contains profiles on the top managed cloud service providers for AWS, Azure, and Google Cloud, as well as questions you should ask vendors and yourself before buying. We also offer an MSP Vendor Map that outlines those vendors in a Venn diagram to make it easy for you to select potential providers.
Around 80 percent of the companies surveyed for this report answered that they already had some type of workload running in the cloud. In terms of cloud usage, the number of businesses that are either planning their cloud strategy or have move one or multiple workloads onto the cloud has trended downward since 2020. Conversely, more companies stated that their cloud stage is "Advanced" (e.g. heavily used by their business) has risen, indicating how essential the cloud has become for enterprises.
Denodo's research revealed that 36 percent of companies have a hybrid cloud deployment — the most popular of any cloud deployment. This demonstrates how on-premise environments are still popular among enterprises and still have their uses. This is further backed up by private cloud being the second-most popular deployment at 24 percent.
In the company's press release, Denodo's senior vice president and chief marketing officer Ravi Shankar stated: "While we already know that cloud has become an inevitable force in IT infrastructure management, with cloud migration challenges abound, organizations often do not have a clear path to cloud adoption. For the last four years, our audience has been sharing how they see the path to a successful infrastructure modernization unfolding. Just like the majority of our audience, I personally believe that a well-laid-out logical data fabric, created with data virtualization, may be the key to helping organizations embrace a hybrid or multi-cloud strategy that is easy to deploy, manage, and maintain."
Download your copy of the Denodo Global Cloud Survey 2021 report here.
---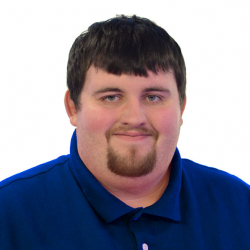 Latest posts by Daniel Hein
(see all)