According to a report recently released by Flexera, 68 percent of CIOs are worried about vendor lock-in regarding public cloud. This information comes from the Flexera 2020 CIO Priorities report, which surveyed 302 CIOs and senior IT executives on pressing issues and challenges that digital transformation presents. The report found that vendor lock-in is still a major concern among enterprise IT decision makers, especially regarding cloud solutions.
Our MSP Buyer's Guide contains profiles on the top cloud managed service providers for AWS, Azure, and Google Cloud, as well as questions you should ask vendors and yourself before buying. We also offer an MSP Vendor Map that outlines those vendors in a Venn diagram to make it easy for you to select potential providers.
Flexera found that 68 percent of CIOs are at least somewhat concerned with vendor lock-in for their public cloud. In addition, public cloud was the service that most respondents said they were "very concerned" about. Other top technologies that cased lock-in concern are software as a service (78 percent), on-premise software (76 percent), and managed service providers (75 percent). This suggests that CIOs are weary of relying on third-party software providers for fear that they'll become trapped by them, and explains why CIOs are increasingly moving to multicloud deployments.
The survey also discussed how IT professionals and teams plan to use external resources. 47 percent of respondents are dedicating external resources to cloud migration, with 15 percent stating they have exclusive outside resources for migrating to the cloud. From the report, we see that CIOs and IT departments need to balance the use of external partners for critical tasks with resilience towards becoming locked-in to one vendor's solutions.
In the company's official press release, Flexera's president and CEO Jim Ryan stated: "The findings in the 2020 CIO Priorities Report echo changes we've made in our own company and have encouraged our customers to follow. We're seeing CIOs and IT departments being tasked with leading the digital transformation—from migrating to the cloud or transforming the customer experience—and this demand is only going to increase, according to the report. Today, businesses are required to make fast but well-informed decisions on a daily basis to keep up with the ever-changing tech landscape. Consequently, it's imperative that IT is involved early on in business-strategy planning, not simply as an implementer of technology, but as an equal partner in the business. The role of equal partner brings with it new challenges for IT and the CIO."
Download your copy of the Flexera 2020 CIO Priorities report here. Learn more about Flexera here.
---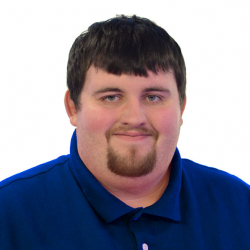 Latest posts by Daniel Hein
(see all)