According to a new FedRAMP study conducted by Maximus and Genesys, about half of all U.S. state, local, and federal governments either have some or most systems and solutions in the cloud. This information comes from the FedRAMP Survey Results Report, which detailed the results of a survey that interviewed 300 IT decision-makers at state, local, and federal government offices. The report found that governments in the United States, especially in bigger cities, are increasing their cloud adoption especially following the initial COVID-19 outbreak.
Our MSP Buyer's Guide contains profiles on the top managed cloud service providers for AWS, Azure, and Google Cloud, as well as questions you should ask vendors and yourself before buying. We also offer an MSP Vendor Map that outlines those vendors in a Venn diagram to make it easy for you to select potential providers.
Maximus and Genesys found that most U.S. governments, whether local, state, or federal, used the cloud in some way. 49 percent of state/local governments have most of their systems and solutions in the cloud, while 56 percent of federal government offices have some (but not all) cloud-based solutions and systems. Similarly, six percent of federal IT decision-makers said all of their solutions were cloud-based, and nine percent said the same for state and local governments.
The survey also revealed how important the cloud is to governments, especially those in larger cities and counties. While only three percent of cities and counties with populations of less than one million have all their systems in the cloud, 13 percent of those above one million citizens said the same. Additional, barely any of those surveyed, no matter what type of government they were at, said that they were not considering the cloud as an option for their solutions.
In the official press release on the study, Maximus' President and Chief Executive Officer Bruce Caswell stated: "As government technology leaders accelerate their IT modernization efforts since COVID-19, they are clearly looking to FedRAMP-authorized solutions to enable a remote workforce and meet stringent security compliance requirements. This survey shows that migrating to the cloud helps deliver business value while meeting the growing needs for delivering optimal citizen services."
Learn more about the FedRAMP Survey Results Report here.
---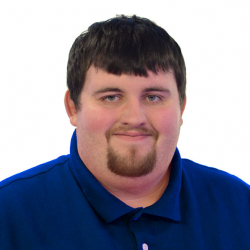 Latest posts by Daniel Hein
(see all)