Microsoft is acquiring Internet of Things (IoT) security vendor CyberX to accelerate secure IoT deployments through Azure, according to a blog post on Microsoft's website. This acquisition is the latest in a series of purchases and developments by Microsoft to boost IoT support following its announcement of a $5 billion investment into IoT in 2018. Financial terms of the acquisition were not disclosed.
Our MSP Buyer's Guide contains profiles on the top cloud managed service providers for AWS, Azure, and Google Cloud, as well as questions you should ask vendors and yourself before buying. We also offer an MSP Vendor Map that outlines those vendors in a Venn diagram to make it easy for you to select potential providers.
In Microsoft's official blog post on the announcement, Microsoft's CVP and CTO of Cloud and AI Security Michal Braverman-Blumenstyk and CVP of Cloud and AI Azure IoT Sam George stated: "With CyberX, customers can see a digital map of thousands of devices across a factory floor or within a building and gather information about their asset profile and vulnerabilities. Gaining this visibility is not only critical for understanding where security risks may exist and then mitigating those risks, but it is also a fundamental step to securely enable smart manufacturing, smart grid and other digitization use cases across production facilities and the supply chain."
Following this acquisition, Microsoft will integrate the CyberX platform with the Azure IoT stack, Azure Security Center for IoT, and Azure Sentinel. This will add CyberX's IoT security knowledge and expertise to Azure's suite of security tools, allowing Azure users to gain the benefits of the CyberX platform through Azure. We expect that Microsoft will make several more key IoT acquisitions to help better position Azure as a leading cloud IoT solution.
In CyberX's press release on the deal, CyberX's co-founder and CEO Omer Schneider said: "Nir and I founded CyberX with the goal of delivering a scalable solution that would be easy to deploy and reduce risk for enterprises worldwide. We're thankful to our loyal customers and partners as well as to our dedicated employees whose innovation and hard work made it possible for us to reach this important milestone, and also to our investors for their ongoing support."
Read more about the Microsoft-CyberX acquisition here and here.
---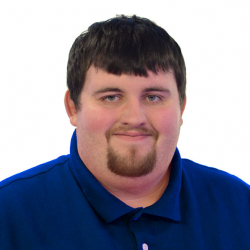 Latest posts by Daniel Hein
(see all)