Morpheus Data is launching Morpheus 4.2.1 with a number of new hybrid cloud and network security features, according to a press release on the company's website. The company has added hybrid IT security capabilities to make Morpheus the first zero-trust multicloud management platform. Morpheus Data has also improved the solution's ability to boost user agility with GitOps-based task automation and usability enhancements.
Our MSP Buyer's Guide contains profiles on the top cloud managed service providers for AWS, Azure, and Google Cloud, as well as questions you should ask vendors and yourself before buying. We also offer an MSP Vendor Map that outlines those vendors in a Venn diagram to make it easy for you to select potential providers.
Morpheus Data is a cloud management platform provider that allows users to modernize hybrid IT application lifecycles. The platform has a built-in service catalog with over 50 apps and best practice layouts for operating systems, databases, web servers, and more. Users can provision services and multi-tier apps that even span multiple clouds and platforms. Deployments can be uploaded directly, pulled from a build server, pulled from Git or via Jenkins, Gradle, and Maven, and can include binary artifacts and compressed archives.
With the new release, Morpheus now has fully integrated VMware NSX-T and Unisys Stealth technology to help provide the right automation for cloud professionals. The new integrations allow administrators to create, manage, and dynamically consume microsegmented networks and objects within their cloud environments. In addition, Morpheus Data has expanded the ability for users to dymanically version automation tasks via integration into a Git or Github repository.
In the company's press release, Morpheus Data's VP of Business Development Brad Parks stated: "The ability of Morpheus to enable self-service private and hybrid clouds in under an hour while unifying people and technology has accelerated customer adoption since the start of the COVID-19 crisis. Today's updates enhance efficiency, security, and automation which is more critical than ever as organizations reframe priorities for the rest of the year."
Learn more about Morpheus Data here.
---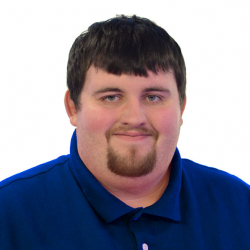 Latest posts by Daniel Hein
(see all)