According to a report recently released by Next Pathway, competition is the primary factor for businesses migrating to the cloud. This information comes from the State of Enterprise Cloud Migrations Spring and Summer 2021 report, based on a survey of over 1,000 IT leaders on their attitudes and practices on cloud migration. The report revealed how companies are moving workloads to the cloud in an effort to keep customers from jumping ship to other providers.
Our MSP Buyer's Guide contains profiles on the top managed cloud service providers for AWS, Azure, and Google Cloud, as well as questions you should ask vendors and yourself before buying. We also offer an MSP Vendor Map that outlines those vendors in a Venn diagram to make it easy for you to select potential providers.
According to Next Pathway's finding, 31 percent of companies have migrated workloads to the cloud already — almost twice the amount from a Next Pathway survey six months prior. Of those, 36 percent stated that their primary motivation for moving to the cloud was preventing clients from leaving for other solution providers. As modern customers want to take advantage of the benefits of the cloud, businesses need to keep up with client demands for cloud support.
However, companies also acknowledge the problems they have migrating onto the cloud. 40 percent note that they don't have internal skills to plan or execute workload or data migration or choose the right cloud platform. In addition, 54 percent believe they don't have the proper way to know which workloads to migrate over to the cloud and which to retire.
In the company's press release, Next Pathway's CEO Chetan Mathur stated: "Every company is now undertaking a move to the cloud. Our research reinforces that the motivation extends beyond gaining operational efficiencies; the cloud is seen as a strategic imperative to remain competitive and as an enabler for personalized experiences with customers. The pandemic has both accelerated the move to the cloud and underscored this urgent need."
Download your copy of the State of Enterprise Cloud Migrations Spring and Summer 2021 report here.
---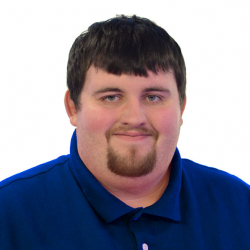 Latest posts by Daniel Hein
(see all)