According to a survey recently conducted by Snow Software, 91 percent of companies are changing their cloud strategies due to the current economic climate. This information comes from a blog post on the company's website which details the results of a survey that spoke to 250 IT professionals. The survey found that the majority of enterprises are planning to alter their cloud usage in the wake of COVID-19, with most planning to increase cloud usage.
Our MSP Buyer's Guide contains profiles on the top cloud managed service providers for AWS, Azure, and Google Cloud, as well as questions you should ask vendors and yourself before buying. We also offer an MSP Vendor Map that outlines those vendors in a Venn diagram to make it easy for you to select potential providers.
Snow Software found that 82 percent of respondents answered that their company's cloud usage had increased in response to the global pandemic. This surge is mostly a result of enterprises shifting towards a completely remote workforce. Now that businesses are moving towards reopening offices, 91 percent of companies plan to adjust cloud strategies to accommodate for recent economic developments.
The survey found that 60 percent of companies will increase their cloud usage, while only 22 percent of respondents stated that their enterprise's cloud usage has leveled off. In addition, about two-thirds of businesses will continue to use the cloud solutions and applications they adopted to help support remote work during the pandemic after employees come back into the office.
In the company's press release, Snow Software's EVP of Cloud Management Jay Litkey stated: "The COVID-19 pandemic has turned cloud into an essential service for many organizations, while also highlighting the complexities of managing cloud cost and usage. This survey confirms what we are hearing from our customers – that while many CIOs are being asked to trim costs, there will be continued investment in technology that presents the opportunity for long-term growth and stability. To weather the storm, IT leaders must take a comprehensive approach to managing cloud, uncovering opportunities to streamline costs while continuing to provide the infrastructure needed to support their workforce and drive innovation."
Learn more about Snow's survey here.
---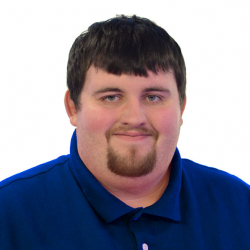 Latest posts by Daniel Hein
(see all)