These providers have recently been named major players in Cloud Infrastructure as a Service by analyst house Gartner, Inc.
Gartner defines cloud infrastructure as a service as "a standardized, highly automated offering, where compute resources, complemented by storage and networking capabilities, are owned by a service provider and offered to the customer on demand. The resources are scalable and elastic in near real time, and metered by use. Self-service interfaces are exposed directly to the customer, including a web-based UI and an API. The resources may be single-tenant or multitenant, and hosted by the service provider or on-premises in the customer's data center."
The following providers have recently been named leaders in the Gartner Magic Quadrant for Cloud Infrastructure as a Service, Worldwide. The report, which highlights and scores the top products in the industry, features these three tools as being cornerstones in the space. Each provider's market share and product portfolios differ, which is what makes them interesting to the wider audience of cloud consumers. Niche and emerging vendors can only hope to replicate the kind of market presence that these providers have earned over a sustained period of time. Here we provide a brief blurb about each and links to product details so you can learn more.
Note: providers are listed in alphabetical order.
Amazon Web Services (AWS), a subsidiary of Amazon, is a cloud-focused service provider that pioneered the IaaS market when the service went public in 2006. The AWS offering is an integrated IaaS and platform as a service (PaaS) solution, with Elastic Compute Cloud (EC2) delivering metered-by-the-second multitenant and single-tenant VMs and bare-metal servers. AWS is recommended for users who require a virtualized environment for projects. Gartner highlights the vendor's track record of customer success and range of customer profiles, ranging from startups and small and midsize businesses (SMBs) to large enterprises.
---
Microsoft Azure is a cloud provider that offers an integrated IaaS and PaaS solution. The vendor offers metered-by-the-second Hyper-V-virtualized multitenant compute (Azure Virtual Machines), as well as specialized large instances (such as for SAP HANA). Microsoft is leveraging its sales reach and ability to co-sell Azure with other Microsoft products and services in order to drive adoption, so companies committed to Microsoft technology generally choose Azure as their primary cloud provider. Microsoft Azure provides a well-integrated approach to edge computing and Internet of Things (IoT) in addition to its cloud services.
---
Google Cloud is a cloud provider that delivers IaaS, application platform as a service (aPaaS), and PaaS services. Some of the vendor's capabilities include object storage, a Docker container service (Google Kubernetes Engine) and event-driven serverless computing (Google Cloud Functions). The company has leveraged its internal technology capabilities (automation, containers, networking etc.) by providing a scalable IaaS offering with PaaS capabilities, centered on open-source ecosystems. Google Cloud is recommended for big data and other analytics applications, machine learning projects, and cloud-native applications.
---
Looking for a managed service provider for your cloud solutions? Our MSP Buyer's Guide contains profiles on the top managed cloud service providers for AWS, Azure, and Google Cloud, as well as questions you should ask vendors and yourself before buying. We also offer an MSP Vendor Map that outlines those vendors in a Venn diagram to make it easy for you to select potential providers.
Check us out on Twitter for the latest in Enterprise Cloud news and developments!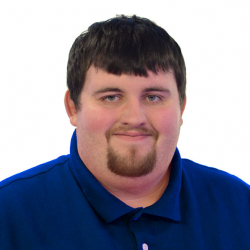 Latest posts by Daniel Hein
(see all)