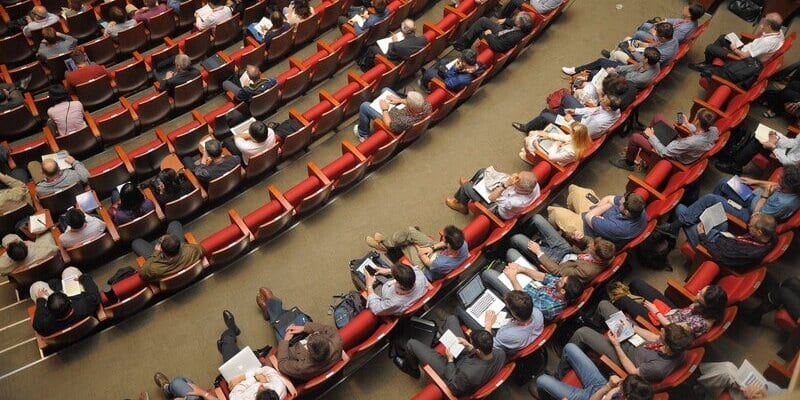 The editors at Solutions Review have compiled this list of the best cloud computing events and conferences to attend this year, so mark your calendar!
The Best Cloud Computing Events and Conferences for 2021
A digital world at your fingertips
Host: Microsoft
Date: March 2-4
Location: Virtual
From the organizer: "The next Microsoft Ignite is March 2–4, 2021. As we enhance the experience, enjoy and share your favorite moments from September, 2020."
---
Connecting Executives Leading their Enterprise Through a Cloud Transformation Journey
Host: Corinium Intelligence
Date: March 2-3
Location: Virtual
From the organizer: "Join us wherever you are in the world. At home, in the office, on desktop, mobile or tablet for just 90 minutes a day starting 2nd March, 2021."
---
Building CloudFest Together
Host: CloudFest
Date: March 23-25
Location: Virtual
From the organizer: "CloudFest returns on an all-digital platform amid a global pandemic as we take stock of the strengths, weaknesses, risks, and opportunities that are revealed by a globe-spanning threat like COVID-19. The internet has delivered when it was needed most, just as its architects predicted—now let's take it to the next level. You, the cloud professional, have an important role to play in the future of technology—so join us at CloudFest 2021 and let's build something great together."
---
Virtual Experience
Host: Red Hat
Date: April 27-28
Location: Virtual
From the organizer: "Join us to get the latest news and announcements, ask the experts your technology questions, and learn how open source is innovating the future of the enterprise."
---
The Premier Hybrid Cloud and AI Event
Host: IBM
Date: May
Location: Virtual
From the organizer: "This year's Think event will boast a whole new level of direct engagement. Whether you join us for live discussions or on-demand sessions, you'll learn how you and your company can positively impact the world through technology like hybrid cloud and artificial intelligence. Join us to gain the insights, education, guidance and valuable connections your business needs now."
---
Mission Possible
Host: Cloud Expo Europe
Date: July 7-8
Location: Excel, London, UK
From the organizer: "The Cloud Public Sector Summit is an interactive 1-day event featuring a series of keynotes, presentations and panel sessions, addressing the key challenges and opportunities faced by senior technology professionals and business leaders in the public sector. The agenda features 10 sessions, providing a stack of opportunity for the audience to source information, ideas and inspiration to design, build and manage their technology architecture."
---
A Prime International Forum for Both Researchers and Industry Practitioners
Host: IEEE
Date: September 5-10
Location: Virtual
From the organizer: "The IEEE International Conference on Cloud Computing (CLOUD) has been a prime international forum for both researchers and industry practitioners to exchange the latest fundamental advances in the state of the art and practice of cloud computing, identify emerging research topics, and define the future of cloud computing. All topics regarding cloud computing align with the theme of CLOUD. In 2021, we will gather to strive to advance the largest international professional forum on cloud computing."
---
Exploring the Security Needs of Future Technology
Host: Cyber Security Cloud Expo
Date: September 22-23
Location: Santa Clara, California, U.S.
From the organizer: "The Cyber Security & Cloud Congress will cover two days of top-level content and thought leadership discussions looking at the Cyber Security & Cloud ecosystem. Don't miss the opportunity to explore this innovative technology and its impact on a range of industries including, manufacturing, transport, supply chain, government, legal sectors and financial services, energy, utilities, insurance, healthcare, retail, and more!"
---
Infrastructure Is Everywhere: Accelerating Business Value Through Innovation
Host: Gartner
Date: December 6-8
Location: Las Vegas, NV
From the organizer: "Around the world, organizations and entire industries have been forced to regroup and reassess how they do business. Infrastructure and operations (I&O) leaders have had to change plans rapidly to adjust to remote workforces and cost pressures, and keep core systems operational and resilient. As business moves faster into new territory, IT leaders faced a critical mandate and opportunity: Adapt and innovate IT I&O to deliver competitive advantage in a world that is full of disruption."
---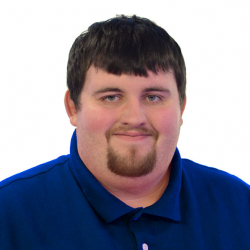 Latest posts by Daniel Hein
(see all)