Vectra has announced the launch of Vectra Detect for Amazon Web Services, according to a press release on the company's website. Vectra Detect for AWS is a cloud-native SaaS solution for threat detection, prioritization, investigation, and response to attacks targeting AWS applications. This new solution works across all AWS regions and does not require packet mirroring.
Our MSP Buyer's Guide contains profiles on the top managed cloud service providers for AWS, Azure, and Google Cloud, as well as questions you should ask vendors and yourself before buying. We also offer an MSP Vendor Map that outlines those vendors in a Venn diagram to make it easy for you to select potential providers.
Vectra's Cognito Platform is a network detection and response solution that delivers intelligent, AI-driven threat detection for cloud, SaaS, and on-premise footprints. Cognito Platform utilizes the power of artificial intelligence to intelligently detect threats on a network and takes actions to remediate them. Vectra collects and stores network metadata and enriches it with machine learning, using its customer pre-built SaaS app to investigate and hunt for threats based on AI-driven detections.
Vectra Detect for AWS reduces the risk of cloud services being exploited with agentless runtime monitoring for AWS applications. The solution detects threats against your systems and data on AWS that uses behavioral AI that prioritizes threats without relying on signatures, agents, or static policy.
In Vectra's press release, AWS's Vice President, External Security Services Dan Plastina stated: "We are pleased that Vectra AI continues to collaborate with AWS and integrate their solutions to work with AWS security services and AWS Marketplace. Our customers want solutions that work together to deliver increased visibility and improved security without significant increase to operations complexity."
Learn more about Vectra Detect for AWS here.
---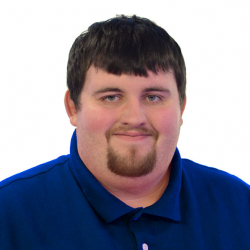 Latest posts by Daniel Hein
(see all)