VMware and Amazon Web Services, Inc. recently announced a new partnership that will make it easier for customers to run applications in a hybrid environment using your tried and true set of familiar software and tools. The announcement means that AWS will be VMware's primary public cloud infrastructure partner and VMware will be AWS's primary private cloud partner in the new alliance. VMware Users will be able to take advantage of the reliable assortment of AWS services, from Redshift to Kinesis to AWS Lambda to the Aurora database. The partnership hopes to make private clouds more practical, and to provide a gateway to the public cloud for enterprises.
"Our customers continue to ask us to make it easier for them to run their existing data center investments alongside AWS," said Andy Jassy, CEO, AWS. "Most enterprises are already virtualized using VMware, and now with VMware Cloud on AWS, for the first time, it will be easy for customers to operate a consistent and seamless hybrid IT environment using their existing VMware tools on AWS, and without having to purchase custom hardware, rewrite their applications, or modify their operating model."
Increasingly,  customers have asked both companies to make it easier to run their existing on-premises environments alongside AWS using the VMware software and tools they've come to rely on. Delivered, sold, and supported by VMware as an on-demand, elastically scalable service, VMware Cloud on AWS will allow VMware customers to use their existing VMware software and tools to leverage AWS's breadth of services, like storage, databases, analytics, and more.
"VMware Cloud on AWS offers our customers the best of both worlds," said Pat Gelsinger, CEO, VMware. "This new service will make it easier for customers to preserve their investment in existing applications and processes while taking advantage of the global footprint, advanced capabilities, and scale of the AWS public cloud."
Available in mid-2017, VMware Cloud on AWS will be delivered, sold, and supported by VMware as an on-demand, elastically scalable service. Pricing will be made available closer to the general availability date.
To learn more about AWS, visit https://aws.amazon.com, and for more information about VMware: www.vmware.com
                                         Conquer the Cloud!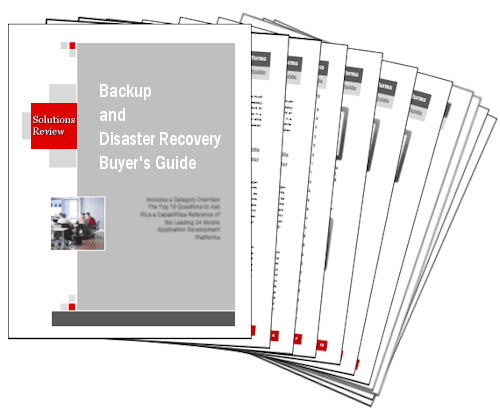 Compare Top Cloud Platform Providers with the 2016 Cloud Computing Patform Vendor Buyer's Guide.
24 Vendor Profiles and Capabilities References
10 Top Questions for Buyer's
Complete Market Overview