At VMworld 2020, VMware has announced a series of new solutions, services, and innovations for its multi-cloud portfolio. The vendor announced several new native capabilities for delivering a unified platform for a modern, multi-cloud world, supporting organizations across all clouds and application types. VMware also announced solutions for unifying multi-cloud management and operations and empowering cloud providers with the complete VMware multi-cloud portfolio.
Our MSP Buyer's Guide contains profiles on the top managed cloud service providers for AWS, Azure, and Google Cloud, as well as questions you should ask vendors and yourself before buying. We also offer an MSP Vendor Map that outlines those vendors in a Venn diagram to make it easy for you to select potential providers.
VMware customers currently operate more than 15 million enterprise workloads in the cloud powered by VMware, and workloads are placed on all major cloud providers. The company is increasing its focus on migration and modernizing applications on VMware Cloud on Amazon Web Services (AWS) and running VMware apps on Microsoft Azure. In addition, VMware is launching VMware vRealize Cloud Universal for SaaS and on-premise management, and CloudHealth Secure State now features real-time monitoring for Google Cloud, as well as 20 new AWS and Azure services.
The company also announced its intention to acquire event-driven automation software vendor SaltStack. The SaltStack acquisition will allow VMware to boost its cloud automation portfolio, enabling the vendor to extend its automation capabilities beyond infrastructure to the entire application stack. SaltStack also delivers configuration compliance and vulnerability management capabilities, enabling VMware vRealize to help customers adopt SecOps practices.
In the company's press release, VMware's Chief Operating Officer, Products and Cloud Services Raghu Raghuram stated: "VMware has reached a major milestone in its plan to unlock the power of every cloud for every business. We now support customers' application strategies by delivering VMware-based services on every major public cloud provider and hundreds of VMware Cloud Verified partners worldwide. As we drive our strategy forward, we are expanding our portfolio of cloud infrastructure, operations, and security services to enable faster application migration and modernization, and better business agility and resiliency."'
Learn more about VMware's announcements here.
---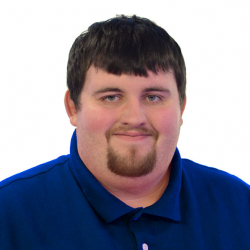 Latest posts by Daniel Hein
(see all)