Thanks to the rise of cloud computing, it's become easier for companies to create and deliver solutions over the Internet. The sheer power that a cloud solution can bring, not to mention the ease of delivery, gives business an avenue for powerful solutions that clients and users can access from anywhere. There are many types of service models for a cloud-based technology delivered via the Internet, giving rise to the trend of "as a service" solutions. One of the most popular of these service models is software as a service, or SaaS. What exactly is SaaS, though?
Software as a service, or SaaS, is one of the most common types of cloud-based solutions on the market. It was one of the first applications of the cloud to be publicly introduced, and odds are just about every enterprise has adopted a SaaS solution into their infrastructure. Those unfamiliar with the term might be wondering; what is SaaS, and what are its benefits for both software distributors and end users?
What is software as a service?
Software as a service refers to a software distribution model where software is made generally available to users via the cloud. Software distributors host applications locally on their own hardware; then, via a connection to the Internet, users on other systems can access these applications via a web portal. This means that the software relies on the distributor's hardware rather than the user's hardware to run the solution.
Typically, SaaS programs are offered via a subscription, but they may also be offered for a flat rate up front.
What are the benefits of SaaS for software vendors?
Software as a service deployments offer a number of advantages for developers looking to distribute their software. The benefits of SaaS for software developers include, but are not limited to:
Eliminating the need for physical distribution
Traditionally, software developers needed to physically deliver their projects to users; typically, this is done through a storage method that stores the program that users then install on their computer. The SaaS delivery method means that developers don't need to worry about physical distribution and only need to allow users to access resources on their on-premise hardware.
Easier to push updates
Because users are accessing your software via your own infrastructure, pushing out updates is as simple as updating the program locally. On the user's end, all they have to do to receive an update is download the newest version of the software. Rather than applying updates on a machine-by-machine basis, vendors can host the updated software centrally and deliver the update to users when their local device requests it – a much quicker distribution for vendors.
What are the benefits of SaaS for software users?
The advantages of software as a service don't just apply to software vendors; the end user can also benefit SaaS deployments as well. These benefits include:
Ease of accessibility
Because software as a service requires connectivity to the Internet to access rather than installing an update directly to a machine, users can access a SaaS deployment from anywhere. As long as a device is compatible with the software, all it needs to do is be connected to a network and it can access the software. That means that a user can operate a vendor's software remotely, extending the business capabilities of a vendor's program.
Cost efficiency
Some software as a service solutions use a pay-as-you-go model, which means that users only pay for the resources they use. Also, because the user doesn't need to invest in any physical hardware to install the solution, you'll only need to purchase the software. This alone can severely reduce the cost of buying and running a solution.
---
Running a cloud environment and need help managing the cloud services you use? Our MSP Buyer's Guide contains profiles on the top cloud MSP vendors for AWS, Azure, and Google Cloud, as well as questions you should ask providers and yourself before buying. We also offer an MSP Vendor Map that outlines those vendors in a Venn diagram to make it easy for you to select potential providers.
Check us out on Twitter for the latest in Enterprise Cloud news and developments!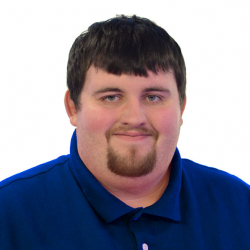 Latest posts by Daniel Hein
(see all)