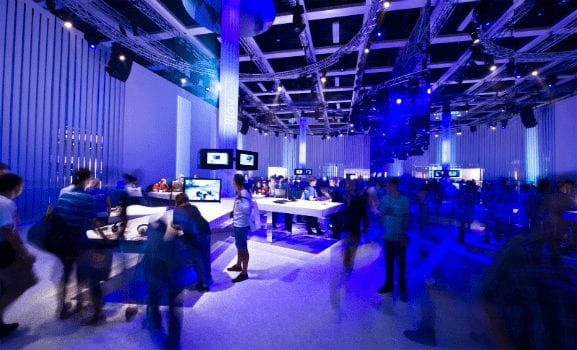 Break out your day-timers, your google calendars, your outlook invites, your sundials, WHATEVER it is that will remind you to catch these great Enterprise Content Management events in 2016!
---
From Gartner:
The basis for an effective digital strategy is the ability to understand digital interactions in real time and respond to customers with relevant, engaging experiences based on this understanding. Although Web content management (WCM) is a solution component that is critical to the success of this endeavor, an understanding of the broader solution landscape necessary for your organization will enable you to identify what kind of WCM offering you need for your strategic objectives.
---
 From Dynatrace:
Customers expect relevant and compelling digital experiences. Because digital expectations evolve daily, and digital interactions continue to grow exponentially, firms need a scalable approach to measure, analyze and communicate across digital experience teams to succeed.
Join Forrester Analysts Nigel Fenwick and James McCormick as we explore how to ensure your company is ready for the digital business era. In this webinar you'll evaluate if your business is optimized for the digital future, develop the digital CX intelligence required to win and further your digital transformations and learn to a build a collaborative, focused and customer-centric digital team.
---
---
From Aiim
3. How Paper-Free Can Help You Find What You Need When You Need It
In this webinar, join AIIM Analyst Bob Larrivee as he takes an in-depth look at the amount of paper in the office, the impediments to removing it, the take-up of digital mailrooms, multi-channel capture, and the increasing exploitation of mobile capture. He'll look at the progress towards paper-free processes, the triggers and decision-making processes, and the issues, benefits, ROI – and the opportunities this means for your organization.
4. Putting the Power of Business Automation into the Hands of Your Business Managers
Oct 19, 2016
As the requirements of your business evolve over time, how you handle and process those requirements also need to evolve. The hurdles to create a new internal project, find new budget, and assemble the team with IT to implement new workflows can be time and cost prohibitive. According to recent AIIM research, 51% say their top requirement is to have the flexibility to modify the process mapping themselves.
5. Information @ Work
Oct 04, 2016
In today's business world, customers expect organizations to be able to adjust, respond, and deliver products and services effectively, efficiently — and on their schedules.
Are your business processes designed to handle this kind of demand? Join us for this event to hear from leading experts what your organization can do to automate your business processes, eliminate information silos, and breakdown barriers between workers and the information they need to do the job. Learn how to, Reduce paper handling and inefficiencies, Improve performance of people and systems with automation and seamless workflows and Take advantage of mobile and cloud opportunities.
The National Press Club, 529 14th Street Northwest, Washington, D.C., DC 20045, United States
Sign up Here to attend!
---
From Optismo:
6. InfoGovCon – Providence, R.I.
Oct 11, 2016 – 
WEDNESDAY 
Oct 12, 2016
 The Information Governance Conference offers a multi-track format with a focused agenda on information governance. There are nine session types catered to feature the industry's top thought leaders and practitioners.
---
From Alfresco:
7. Moving to EasyECM – Migration Solutions with Alfresco
Join Alfresco Partner of the Year, Zia Consulting, to learn about their experience moving organizations to modern and open "EasyECM" solutions that work the way they do, including:
Migrations from legacy ECM systems from Documentum to FileNet
Migrations from embedded, vertical-specific ECM systems
Phased migrations allowing for immediate implementation of a new ECM system
Multi-repository solutions keeping existing documents within legacy systems
The webinar will cover specific case studies from Zia projects which include migration to Alfresco.
Register for the Webinar HERE!
---
From Information Today :
8. Gilbane Digital Content Conference
NOV 29 – 30, 2016 // BOSTON, MA – FAIRMONT COPLEY PLAZA
From the Website:
Well-designed content is the core ingredient of competitive digital experiences. And the accelerating pace of technology allows us to dramatically improve content creation, content management, content delivery, and ultimately the customer experience. But this is far from easy, and depending on your goals can require pulling together many components, including web content management / web experience management, new development frameworks, analytics, tag management, social media, and advertising tools, as well as ecommerce, CRM, and other system integrations. The Gilbane Digital Content Conference brings together content strategists and managers, marketers, technologists, IT and business executives, as well as external service providers to learn and share how to put the pieces of the puzzle together.
Register For Conference
HERE
---
From Salesforce:
9. Dreamforce 2016
DATE: October 04, 2016 
Dreamforce is an annual user conference hosted by Salesforce.com in downtown San Francisco, bringing together thought leaders, industry pioneers and thousands of IT professionals to network and share solutions. Dreamforce is an annual user conference hosted by Salesforce.com in downtown San Francisco, bringing together thought leaders, industry pioneers and thousands of IT professionals to network and share solutions.
---
From OpenText:
10. Event Information: OpenText, ECM Content Migration
Migrating content, which is often spread around the enterprise and is hidden in various file or legacy systems, into one location can be a demanding challenge and asks for a powerful and proven tool. Luckily, OpenText partner FME has one of the market leading products for content migrations and can help you close the gap.
In this webinar, we'll show you:
– Migration & upgrade best practice pathways to OpenText Content Suite 16
– Cost savings with migration-center for your content migration
– A short live demo
We look forward to sharing best practices and important updates about FME Migration-Center and answering your questions.
---