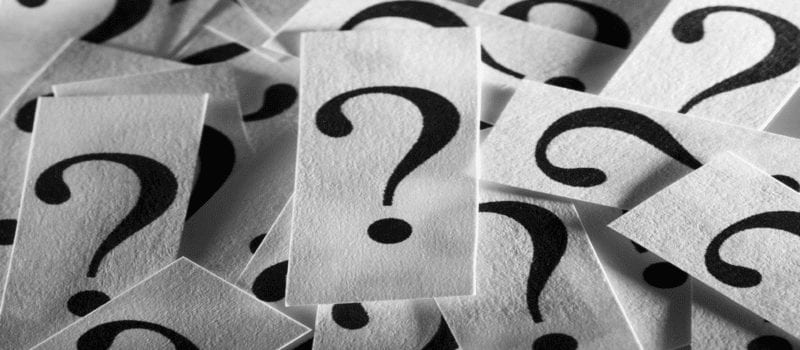 Enterprise Content Management(ECM) tools are proving to be vital solutions for business who are looking to streamline operations, and manage important content more effectively. With data volumes on the rise and with no real end in sight, businesses are leaning on ECM solutions more and more to meet today's standards of workplace collaboration, shareability, and manage regulatory compliance. The main function of enterprise content management is to give organizations the ability to gain consistent access to their most important data, no matter where it lies, whether virtually or physically, whether on-premise, in the cloud, or in some other disparate location. Here are the top questions you should be asking yourself before making a decision on which offering is right for your organization:
QUESTION #1
How will I educate my users? As soon as an ECM system has been chosen, the IT department should start advocating for use of the product to all it affects. Explain how it is going to make work simpler, reduce risk, and find information more easily. Managing ECM is not about forcing new users toward advocating for this new way of managing content – It's about helping them realize how much easier the product will make their work load. Illustrate how tedious tasks will be eliminated if not largely reduced, and the frustration of navigating the company's content will be put to an end. Certification in the ECM platform is not always necessary, but you want your users to understand maintenance routines, and daily tasks and what to do in the event of an error. Many ECM solution providers offer training, and training materials for professional development. Once your IT department embraces and plans for working with ECM, your product will settle on the road to a successful implementation.
QUESTION #2
On the ground or in the cloud? Or a Hybrid of the two? The benefit of having a Hybrid ECM cloud model is the ability to have on-premises infrastructure that can support the average workload for your business, while retaining the ability to use the public cloud for failover or extra compute when the workload exceeds the computational power of your organizations architecture. ECM in the cloud has become an increasingly attractive option for companies that need anywhere, anytime access to information. Many consider on-premises ECM solutions to be the most logical and natural approach to ECM because of the speed, security, control, and solution functionality. However, cloud ECM services are gaining on the cost factor, and a heightened urgency to ensure the security of content is quickly outperforming on-premise solutions.
QUESTION #3
What functionalities are important to you? ECM solutions come with a variety of functionalities and it's important that you decide which features you and your IT team demand in a product. By planning ahead of time, goals that you intend to meet by implementing your new solution will be met quickly and for less money. This is important; because cloud based products in particular, increase in cost-per-feature. Narrow your functionalities to cut out the fluff. Most companies cite functionalities such as indexing and retrieval, workflow, scalability security tools and flexible deployment options as must-haves.
We have more questions to help you prepare for your ECM solution, including 5 important questions to ask ECM vendors as you research. You can view those, and 24 profiles of top ECM vendors by downloading our absolutely free, 2016 Enterprise Content Management Buyers Guide.
Related Reading
---