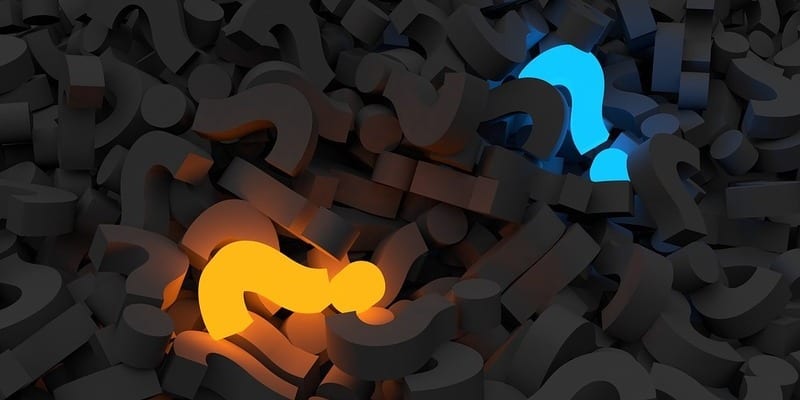 Enterprise Content Management (ECM) tools are vital solutions for businesses that are looking to streamline operations and manage important content more effectively. With data volumes growing quickly and exponentially, businesses are leaning on ECM solutions to meet today's standards of workplace collaboration, shareability, and manage regulatory compliance. The main function of enterprise content management is to give organizations the ability to gain consistent access to their most important data, no matter where it lies, whether virtually or physically, whether on-prem, in the cloud, or in some other disparate location. Choosing a content management solution can be a daunting task. To assist you in your decision-making process, here are the top questions you should be asking your potential provider before choosing which offering is right for your organization:
What auto-indexing and automation capabilities do you have?
A next-gen feature, automatic indexing brings new meaning to fast, accurate retrieval of targeted information. Whether the content is currently online or archived, solutions should deliver targeted results rather than a listing of probable results that need to be further refined. This speed and accuracy means that you get access to what you need when you need it in order to make more informed decisions. Your solution should provide tools to automate routine tasks and activities. Most advanced solutions offer auto-indexing or have some variety of automation capabilities. When your team saves time, the business saves money.
We are moving towards the cloud. Is your solution suitable?
A key consideration in moving to cloud-based ECM technology is what happens when you terminate your subscription. For the average consumer with relatively little data stored in the technology, migration is trivial. For firms with potentially hundreds of gigabytes, however, migration can mean significant effort and cost. Cloud solutions are highly scalable, cost-effective, efficient, faster, and all outages are planned with no unexpected downtime. Cloud solutions also offer more availability for large global enterprises. Instead of utilizing the typical single server, the cloud utilizes multiple servers. Cloud solutions maintain data seamlessly across the enterprise, therefore if one server fails your business will not be impacted.
Does your solution integrate with my existing technologies?
Regardless of the organization, when searching for an enterprise content management solution, users, and IT teams especially, will want to be certain that the new product will integrate with all "in-house" software and hardware. Make sure to inquire about your current software, and ask for examples of integration success stories with their ECM solution. Teams want a software solution that integrates seamlessly within traditional systems.
Does your solution provide live, personal support on demand?
Sometimes online convenience and phone messages are not as ideal as discussing a challenge in person. Make sure your vendor's support team has a reputation of being available when they're needed. Beware of automated messages that apologize for delays due to unusually high call volumes. When you need service, those messages will not be reassuring.
Does your product support/facilitate user collaboration?
When content plays a role within a business process, it often requires collaboration among employees. A truly comprehensive solution offers a suite of collaboration capabilities, and most ECM solutions are feeling the pressure to accommodate an increasingly collaborative workplace. As you research ECM products, if not readily advertised, ask what tools the ECM provider uses to facilitate the sharing of information across distributed workgroups. Communication and knowledge transfers improve if the solution offers wikis, blog, and collaborative workspaces. It is a next-gen necessity that a content management solution offers features that enable document collaboration to help workers make informed decisions. More ECM providers are integrating innovative features into products, realizing that this is a trend that won't be going out of style any time soon, as users now demand document sharing capabilities within a user-friendly environment.
Looking for more information on enterprise content management and content services solutions? Consider downloading our Content Management Buyer's Guide! This free resource gives you the ability to compare the top 20 products available on the market with full page vendor profiles. The guide also offers five questions to ask yourself and five questions to ask your software provider before purchasing. It's the best resource for anyone looking to find the right content management or content services solution for their organization.
Latest posts by Tess Hanna
(see all)