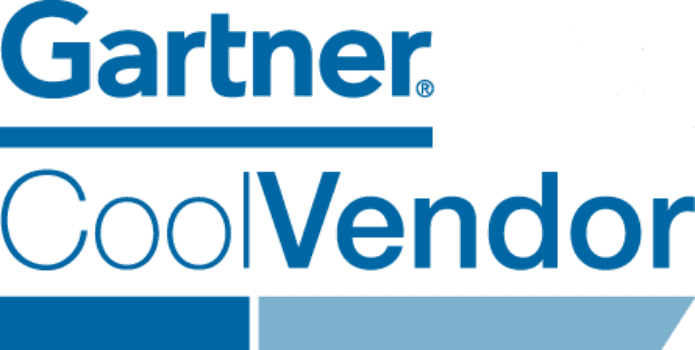 "It was interesting when we were putting this one together this year. It organically became about insights and search and being able to find information better." – Joe Mariano
Digital transformation is changing the content management landscape so rapidly that enterprise leaders risk being left behind unless they follow the way workers are using technology.
Joe Mariano, one of the co-authors of Gartner's recently released report on cool vendors for content management, credits 2016's cool vendors for helping enterprises harness the change.
"Before, you had to have an IT background to understand digital transformation. Now the tools are easier to understand; the tools have been simplified. To surface data, for example, you now simply put a query into the system in natural language — you just ask the question the same you would ask a human being. This kind of functionality, whether it be in insight engines or in consumerized products like Box or Dropbox, are growing. And that's better for users and better for business. It's almost a reinvigoration [of ECM] because of this consumerization."
The new Cool Vendor list for content management contains three vendors, as well as, Washington DC-based Metalogix, which entered the Cool Vendor list in 2010, and whose 'honorable mention' this year, is due to its new focus and integrations with Microsoft SharePoint and Office 365.
---
---
2016 Cool Vendors
Kaleo Software –  Predictive Knowledge Sharing
Kaleo layers on existing software applications and helps users quickly find the answers they are looking for, while also capturing ongoing questions to continually build out an organic knowledge repository. It allows people in any department to answer and share specific knowledge within their silo to the larger organization, where others can easily search for it without having to track down the right subject-matter expert. Gartner explains the solution as predictive knowledge sharing technology:
"The Kaleo application service brokers the Q&A negotiation by interrogating the enterprise knowledge base or other external knowledge bases such as enterprise content management applications, using text analytics, user profiles and contextual tagging for finding answers and/or finding subject matter experts to submit answers. Kaleo dynamically builds its knowledge-base in real time as questions are answered using analytics to deliver targeted results."
Bloomfire
Bloomfire is headquartered in downtown Austin, Texas and offers an ECM solution to organize knowledge and expertise, and make it accessible and shareable across an enterprise. Known for its easy-to-use knowledge sharing platform the platform is used by leading companies for sales enablement, customer and employee support. Bloomfire makes collaboration easier, allowing work to be done more efficiently. Gartner provides a scenario where Bloomfire technology would bring new staff up-to-speed:  
"In a sales empowerment scenario, sales representatives of your organization might want content insight that lets them know which materials (for example, winning RFP responses or case studies) or conversations (situational approaches, for example) will be the most effective in closing the deal at hand. Behind the scenes, Bloomfire provides a Q&A engine but also exploits smart categorization of data to be able to analyze and report the insight necessary. This helps your organization bridge the information and training gap between seasoned and new sales reps."
AeroFS
AeroFS enables modern file collaboration through smart routing, which includes a combination of peer-to-peer technology, a central virtual appliance acting as a management layer and an optional central storage repository. AeroFS provides a file sharing/syncing service that does not require files to be loaded or kept on third party servers, data is stored only on designated devices. AeroFS desktop and server software can run entirely behind firewall, including authentication. It also provides email optimization feature through attachment management, implemented at server side. Gartner credits this on-prem solution for saving businesses time and offering more control over their content:
"AeroFS technology is deployed as a virtual appliance on-premises, combined with apps on user devices, and can be integrated with existing IT infrastructure such as storage, Microsoft Active Directories and Exchange Server. This approach gives adopters stronger control of the files with which they are collaborating, as well as offering data protection and geolocation. Enterprises can keep all of their data within their enterprise, if required. In addition, this grants efficiency for internal collaboration, because files are not routed to an external cloud service and don't have to take extra trips between the machines and a server when they are used on-premises."