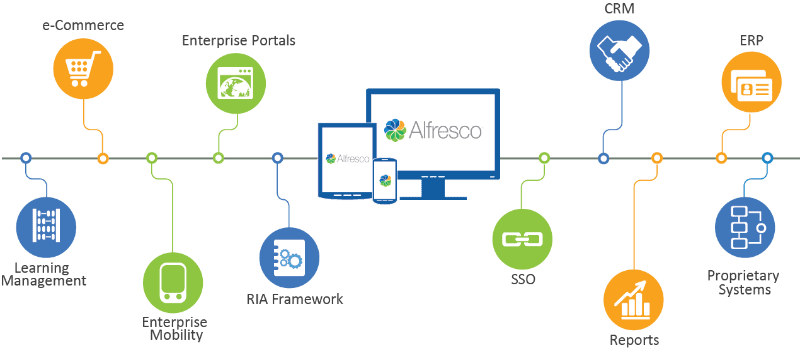 Alfresco, a dynamic enterprise content management solution provider has recently announced the early availability of its platform as a managed service, hosted on Amazon Web Services, in an effort to make it easier to simplify cloud deployment for customers managing their own AWS infrastructure.
The move to AWS is a response to the growing use of ECM in the cloud, particularly the AWS cloud. Thomas DeMeo, Alfresco VP of Product Management, said a lot of his customers are looking to evolve their legacy platforms. They are rethinking and redeveloping their ECM and business process management (BPM) strategies.
"The main motivators [behind the move to AWS] are delivering a better experience for their users either on the desktop or across mobile devices, being proactive in the business, or integrated into other adjacent apps, and the usual suspects of maintainability and cost," DeMeo explains.
"As CIOs rethink their datacenter strategy and want more business agility for less cost, Infrastructure-as-a-Service (IaaS) vendors are attractive and Amazon AWS is by far the leader in this area."
In today's age, there are two types of customers for cloud products: 1) DIY– do it yourself enterprises –and "aaS (as-a-Service)" enterprises.
Depending on the internal skills of the organization, factors like internal software development, DevOps, infrastructure teams, existing vendor relationships or budget cycles enterprises will decide what kind of deployment works for given enterprises.
DIY organizations: Typically, the global multinationals, regulated industries and governments that have prioritized internal investments in the required skills and depth of talent to be successful, they want the tools and knowledge to build a "center of excellence" for themselves.
"aaS" organizations: Typically, mid and smaller types of businesses with a specific area of focus, that would rather spend their resources on their own business opportunities and challenges, keeping their internal teams lean
"It's really just what is appropriate for that organization and how their budgeting works, but the bottom line is they expect choices from us," DeMeo said.
Learn more about Alfresco's new AWS availability at  www.alfresco.com.