Comparing Top Content Management Vendors – Solutions Review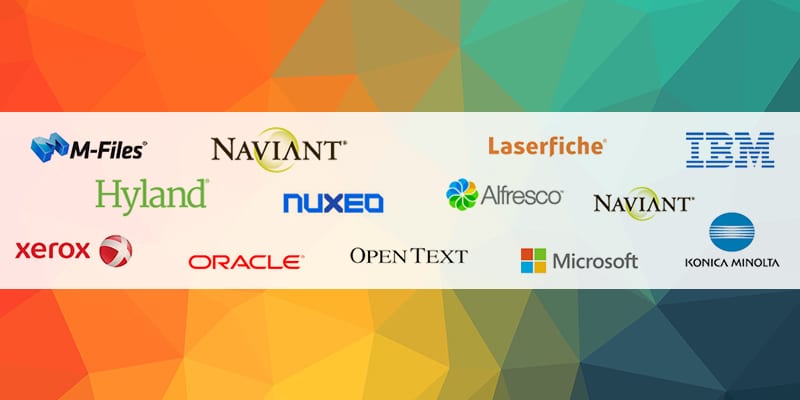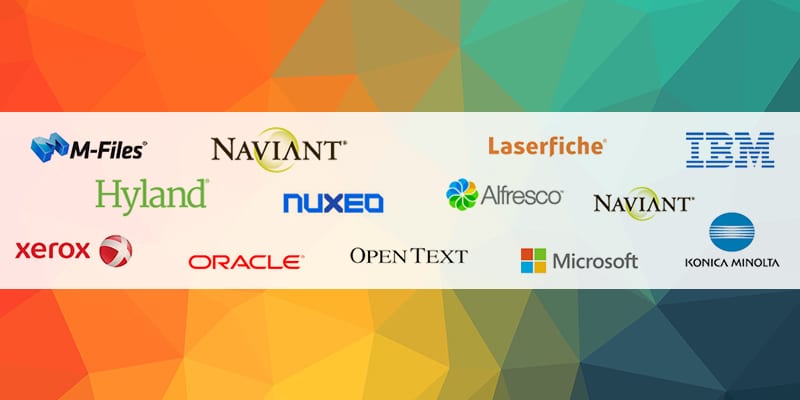 The Content Management space can be a confusing one, as there have been major changes in the way it is viewed. The shift from content management to Content Services occurred in early 2017 when Gartner Inc. declared Enterprise Content Management (ECM) 'dead.' This shift in thinking was represented by a move away from a focus on self-contained systems and repositories to open services. Though many vendors have shifted to content services, there are some that still present themselves as Content Management vendors. These elements only make it harder for businesses to decide which Content Management solution is the right fit for them.
Content Management solutions offer a variety of features. They can assist users with a range of issues, including document management, security and scale, collaboration, and data identification. Each vendor's solution brings something to the table, but each solution also has its own set of strengths and weaknesses. With so many variables in the decision-making process, thorough research is necessary to pick the right solution for your business.
That's where Solutions Review comes in. Here, our goal is to make your search for a solution easier. To accomplish that, we've come up with a variety of resources for buyers and have written articles to help users evaluate enterprise technology solutions. In our Enterprise Content Management Buyer's Guide, readers are provided a full ECM market overview. Also included in the guide are profiles of products and companies, key capabilities to consider for the top-20 vendors, ten questions for potential ECM buyers to ask, and our bottom line analysis.
ECM vendors that comprise our buyer's guide include Alfresco, Ascend, DocSTAR, DocuWare, Everteam, Hyland, IBM, Konica Minolta, Laserfiche, M-Files, Micro Focus, Microsoft, Naviant, Newgen Software, Nuxeo, OpenText, Oracle, Questys, Systemware, and Xerox.
If you're a first-time buyer of an ECM solution, or looking to make a change from your current one, we hope that this is the best resource to help with your search.
Latest posts by Tess Hanna
(see all)