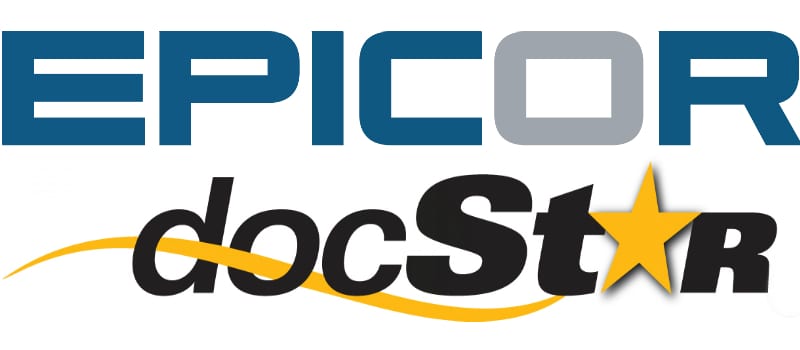 Epicor announced that it has acquired the privately held docSTAR, an award winning developer of document management software based in New York. The transaction was closed on January 3rd but no financial terms were disclosed. This acquisition brings docSTAR's collaborative cloud based enterprise content management and automated accounts payable solutions to the Epicor ERP solutions portfolio. docStar has over two decades of experience delivering solutions that enable organizations to increase productivity, reduce the cost and transaction cycle times through business process automation.
Currently, almost 2,000 organizations in North America use docSTAR solutions – available as a cloud based hosted service or on premise. docSTAR allows organizations to streamline business processes with smart ECM, document management, automated accounts payable and electronic forms technology that integrates with third party ERP solutions. the company's solutions are suitable for a number of industries including insurance, healthcare, financial services, healthcare, real estate, manufacturing, legal, non profit, education, and public sector. Some docSTAR customers of note include the Cleveland Indians, Mohawke Fine Papers, and United Way of Greater Knoxville.
"The acquisition of docSTAR supports our strategy to strengthen and expand our cloud offerings to continually enhance customer experience and the value we deliver to our customers," said Kathy Crusco, chief operating and financial officer, Epicor. "docSTAR brings valuable knowledge and experience in the development and implementation of cloud-based document management software, with a successful track record integrating its solutions with leading ERP offerings. A near term focus following the acquisition will be on extending docSTAR integration to Epicor ERP."
With the close of the acquisition, Tom Franceski, former president and CEO of docSTAR, will lead the document management business at Epicoras general manager reporting directly to Crusco.
"We are excited to join forces with Epicor, a recognized leader in the global ERP market, as we share a commitment to enhance the customer experience through cloud offerings that automate business processes and promote growth," said Franceski. "The increased scale gained as part of a global organization will enable us to further technology innovation to deliver greater value to customers."

Nathaniel Lewis is an editor at Solutions Review covering Mobile and Wireless enterprise technology.He has a degree in English from Saint Michael's College in Vermont and believes that the better we understand the technology of today, the more prepared we will be for the world of tomorrow.

Latest posts by Nathaniel Lewis (see all)