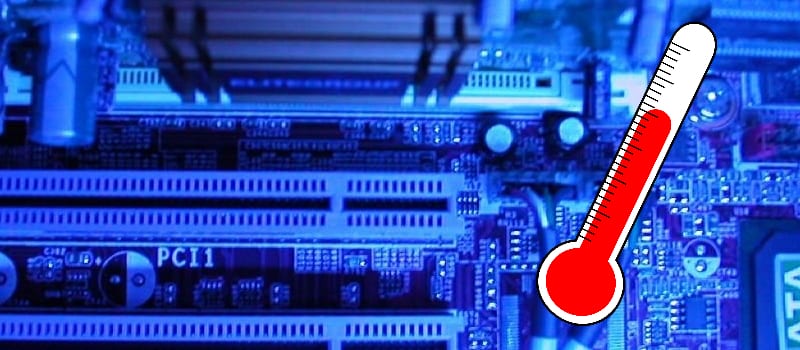 With people, it's pretty easy to figure out if someone's not feeling well. First off, they will go to the absolute ends of the earth to make sure you know they're sick. In addition, they'll be coughing and sweating  and constantly asking for things in a disgusting, sniffly voice. Pretty good indicators of being sick, right? Well, with a software system, you won't have the same obvious tell-tale signs. Instead, you'll need to keep an eye out and educate yourself on potential problems and their symptoms. Check out these tests below, to figure out if your ECM system is healthy.
Is It Keeping Up to Speed?
If your ECM system is struggling to keep up with client feedback, tickets, and documents, your system simply isn't doing it's job. On the other side of the problem, if your system is hardly handling any documents, you should check to make sure that employees are actually using the system. To be honest, there isn't much use in keeping an ECM system on life support. Your end-goal should be to maintain a consistent and positive user interaction with the system.
How Often Are You Upgrading? 
Do you change your ECM system frequently? How often do you upgrade your system? If you're not upgrading your system on schedule or are complete passing on certain upgrades, your system won't be performing at the best of its ability. By failing to upgrade your system regularly, you're venturing into some risky territory with an increased likelihood of malfunctions. If you're unable to predict a month or quarter's work and are frequently spending time deploying and testing changes, you're system may be running to quickly.
How's the Performance?
In terms of performance, the importance of finding a happy medium cannot be overstated. Very little is consistent in a company, including servers, databases, storage, and networks. System sizing and growth predictions are usually best-guess scenarios, lacking any real calculation. Monitoring all aspects of throughput and performance is one answer to this issue, but you should be aware that this could be unnecessarily intensive work to find a few small issues in the system.
Here are some tips to help you keep the ECM doctor away!
You should always remember to verify your backups. Any enterprise ECM system and database backups need to be verified on a regular basis in order to ensure that they're not corrupted.
Run daily or weekly backups will ultimately secure your website and its data. Its highly recommended for e-commerce organizations. Keep in mind that most hosting providers won't offer daily backups and are only provided with an additional charge attached.
Remember to frequently update your content management system. The three most popular software programs offer updates and patches on a regular basis. Applying these updates to your ECM solution will make sure that all of the components are up to date and reduce the risk of websites being compromise.

Nathaniel Lewis is an editor at Solutions Review covering Mobile and Wireless enterprise technology.He has a degree in English from Saint Michael's College in Vermont and believes that the better we understand the technology of today, the more prepared we will be for the world of tomorrow.

Latest posts by Nathaniel Lewis (see all)