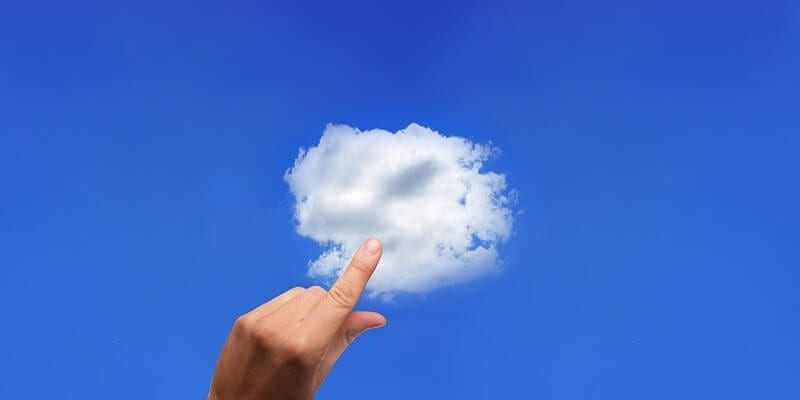 According to Laserfiche, having your head in the clouds may not be a bad thing. Organizations across the globe are moving various applications to the cloud and that includes Enterprise Content Management (ECM) tools, which could be the platform that benefits most from this kind of transition. ECM solutions in the cloud can benefit your organization in regard to cost, access, and security. Let's break down how that works.
Cost
If your business has decided to move your ECM tool to the cloud, it often means you can assign ownership and management of hardware and software to your cloud provider. This typically allows businesses to save cash when buying and maintaining software, but it can also save money when it comes to staffing expenses, according to Laserfiche.
If you transition to a hybrid cloud-based ECM, your company can often sidestep up-front IT costs and management issues that often accompany on-prem technology.
"Organizations often see cloud deployments as a primary means of reducing their ECM TCO [total cost of ownership], meaning ECM leaders are missing out on opportunities to gain agility and modernize user experiences," according to a Gartner report titled, Strategize to Reap the Benefits of Moving Content Management Applications to the Cloud.
Access
The main reason for implementing an ECM tool is normally to help improve access to corporate data. Moving your ECM tool to the cloud means that data is even more accessible than before. Therefore, it's much easier for employees, especially remote workers, to access anything they need from wherever they are.
"Something CIOs need to keep in mind is that users want cloud functionality—such as ease of use, the ability to share files easily, and access to files when out of the office—enough that if they don't get it officially, they'll find a way to get it through some other channels, such as free and low-cost cloud-based file sharing services," Laserfiche reported. "The problem is that such 'easy' solutions can result in security and compliance challenges. Because users are going to do it anyway, it's better to implement access to a sanctioned solution that at least keeps data safe."
Security
Some may find themselves worried about the potential security issues that come from this transition, given that the data is no longer on-prem. However, Laserfiche reported that data can become more secure when moved to the cloud, especially when looking at it side-by-side with a shared file service.
A transition to the cloud can mean that critical data is kept behind a firewall and data in a cloud usually means that there is a solution ready to go in the event of a natural disaster.
"Not only is the data protected, but staff members who work from an alternative location or from home can more easily have access to the data they need," according to Laserfiche.
Looking for more information on enterprise content management and content services solutions? Consider downloading our Content Management Buyer's Guide! This free resource gives you the ability to compare the top 20 products available on the market with full page vendor profiles. The guide also offers five questions to ask yourself and five questions to ask your software provider before purchasing. It's the best resource for anyone looking to find the right content management or content services solution for their organization.
Latest posts by Tess Hanna
(see all)