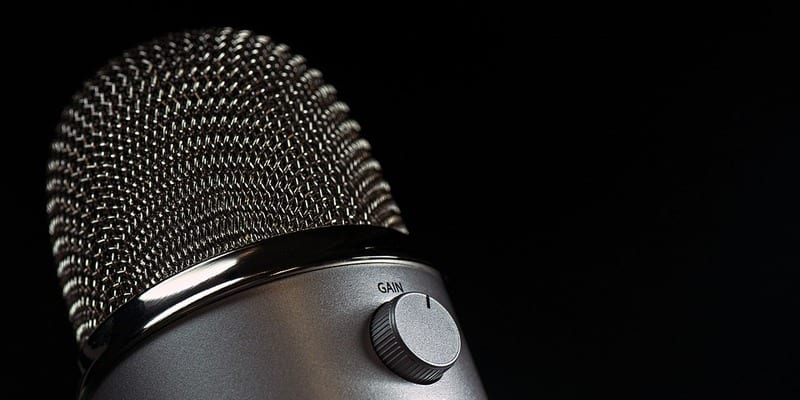 James Norwood is the CMO and SVP of strategy at Episerver, which provides users with a range of web content management tools. In an age of exponential data growth and concerns surrounding security, effective content management solutions are critical. With three years of experience at Episerver, Norwood was able to provide Solutions Review with some insight into the current state of web content management.
As the role of content and data expands, do issues with web content management arise? If so, how are those problems handled?
The proliferation of data and need for individualized content across channels certainly presents a new set of challenges for organizations — both from a content delivery standpoint and from a data management standpoint. In response to the glut of data they have on their hands, more organizations are adopting marketer-centric platforms to make customer data more unified and usable. Further, in response to the expansion of content across channels, more organizations are adopting a headless and hybrid content management approach for more agile content delivery across devices.
With a headless CMS, the "head" or frontend of the content management stack is completely divorced from the actual delivery model. Without a frontend, a headless CMS is simply a content repository that relies on API routes and endpoints to customize how and where the content is ultimately delivered. A headless or hybrid approach not only gives marketers more flexibility in adapting content to new and emerging channels, like voice-assisted devices, but also requires more technical sophistication and more input from IT on the backend.
Overall, the increase in data of all kinds necessitates more synchronization and cohesion across marketing, merchandising, IT and content teams. That's why we're seeing a lot of vendors coming out with cloud-based digital marketing hubs that combine CMS with marketing automation and data analytics to create more cohesion between teams and functions.
Have you noticed any growing trends in the field of web content management?
In addition to the rise of headless and hybrid approaches I mentioned previously, we're seeing organizations taking a more holistic approach to their digital transformation, digital optimization, and digital customer experience strategies. Web content management can no longer exist in a silo — it has broader applications and connections to digital commerce, customer relationship management, and the overall digital experience.
On the enterprise side, we're seeing more organizations breaking down silos around data and content and providing their teams with more sophisticated and easier-to-use tools for harnessing this data and delivering overall more engaging and more seamless experiences to their customers and visitors. To this end, organizations are investing more in AI technologies and personalization suites to deliver contextually relevant experiences to their customers and visitors, at scale.
We're also seeing more innovation in multitenant cloud and microservices architecture, allowing for more flexibility, agility, and scalability.
Security is a concern for many users, how can they be sure their system is secure?
Security will always be a looming issue when it comes to collecting user and customer data, but there are actions and steps web content management users can take to make their platform as secure as possible. Adopting a platform that has deep integration capabilities with a scalable, enterprise cloud infrastructure can help ensure security with the WCM.
Relying on platforms specifically designed for the cloud reassures companies that their security vulnerabilities are being monitored and mitigated without disrupting business operations or end-users experience.
It's also critical to ensure the vendor you choose makes data transparency a priority and upholds the highest standards in data privacy. Episerver prioritizes the transparency of the data we collect, and we've taken many steps to safeguard personal information. As part of our security compliance framework, we've established ISO 27001 compliance, Privacy Shield certification, the Episerver Trust Center, and industry-leading data processing agreements and processes with Episerver Digital Experience Cloud™ serving as a safe harbor for the most stringent of privacy laws we have seen to date in the European Union's General Data Protection Regulation (GDPR).
How do users benefit from using a web content management tool?
Using a super productive and efficient content management system enables users to deliver the type of rich content and relevant digital experiences they need to effectively engage with their customers, boosting measurable business results — whether that's sales, conversions, increased customer loyalty or overall ROI.
Users need a highly effective resource that matches and scales with their individual business needs as they grow so they can benefit from rapid time to value. An effective WCM helps organizations streamline and automate what would otherwise be a laborious process. What once were tedious tasks can be automated using AI and machine learning technologies, giving users back time to focus on more gainful efforts like developing great content.
Where Episerver is different is that we do all this as well as individualized content, experience-driven commerce and intelligent campaigns in one dashboard, on one platform.
Where do you see the space going in the future?
Systems will continue to enable organizations to deliver richer and more contextual content to engage customers and visitors. Content sequencing and content recommendations, specifically, are becoming more sophisticated thanks to cognitive AI algorithms that can automatically tag digital content assets to sequence the delivery of content assets based on deeper data analysis and visitors' real-time behavior.
These emerging AI technologies will enable even more immersive and individualized digital experiences across the customer lifecycle, ensuring visitors see the best content to support their intent or goals.
On a higher level, content marketing overall is undergoing somewhat of a paradigm shift due to the previously mentioned rollout of the GDPR in Europe. This means consent-based marketing is no longer a value proposition, but an essential practice. Not only are regulations mandating customer data transparency and an "opt-in" approach to gaining user consent, but consumers are growing more protective of their data in the wake of the Cambridge-Analytica scandal.
While there has been a lot of hand-wringing over this, it's not a bad thing for WCMs and marketing as a whole. Rather, GDPR presents a unique opportunity to make content and messages more relevant to individuals and deliver real value based on who that person is, what they want and how they like to interact. When it comes to content, and marketing as a whole, quality over quantity will be the new standard – something marketers may resist but should welcome.
Latest posts by Tess Hanna
(see all)