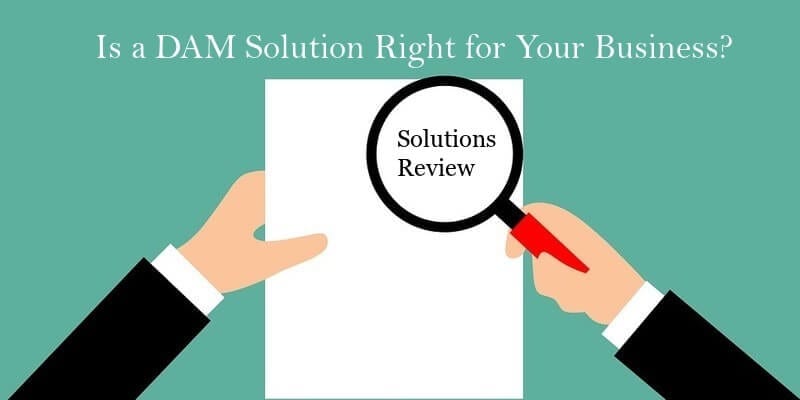 Digital Asset Management (DAM) is becoming a crucial part of the technological ecosystem for enterprises. Though it was once seen as a technology that supported industries dependant on large amounts of content assets, DAM is critical to organizations today because of the increased use of rich assets throughout all industries. This is also likely due to the fact that application development and delivery professionals now view content organization and delivery as a means to address business challenges. To determine if a DAM solution is right for you and your business, let's further break down what it is and provide some questions you can ask yourself on the subject.
What is Document Asset Management?
Traditionally, DAM has been defined as a platform which allows for the organization, storage, and retrieval of rich media assets. These include videos, photos, audio files, creative files, and emerging forms of multimedia content. DAM allows users to store videos and images, making it appear similar to Web Content Management (WCM), e-commerce platforms, and cross-channel campaign management because of its content management-like features.
Though DAM platforms can work with these kinds of solutions, DAMs approach content differently. Other platforms emphasize managing content specific to one channel, whereas DAM is designed to manage omnichannel content creation, sharing, and management. Additionally, DAMs have added features over the years, including AI auto-tagging, digital rights management, and content recommendation.
Why is DAM Important?
DAM software can bring cost savings due to the fact that it allows for faster creation, storage, search, and distribution of marketing artwork and content. There will also be a decrease in purchasing almost identical assets or images. Additionally, there will be fewer unnecessarily created artworks in local markets.
Executives will also have the ability to leverage more control over business content because they will be enabled to manipulate the level of accessibility offered to users. As a result, the chances of critical information or restricted assets being stolen, lost, or leaked decrease significantly. DAM also reduces liability risks, such as a business accidentally using an asset despite it having an expired license.
Do You Need a DAM Solution?
Is content siloed in multiple solutions?
DAM solutions offer a single repository in order to manage and access all different kinds of files. Rather than having separate content versions for websites, product information management, and email marketing, DAM gives marketers a single source of accurate information. Additionally, marketers can use DAM solutions to create a library of all of their content. In doing this, they will gain the ability to efficiently structure and organize that content through taxonomy and metadata, making specific content easier to find, connect to pieces of related content, and prepare for distribution.
Do you have to do more than park assets?
Current DAM platforms support the entire content lifecycle, beginning with ideation and planning, to creation and management, and then to analysis and archival. DAM solutions support these assets that are works in progress so creative workers will have a place to develop and review assets while continuing to use their chosen creative tools. In addition to this, DAM platforms enable e-commerce teams and marketers to work with assets at any point of the content lifecycle, as well as review and approve, enrich, analyze, and archive them.
What are your content enrichment needs?
The majority of DAM solutions offer more robust content enrichment capabilities than other content delivery-focused platforms can provide. DAM solutions are recommended to marketers that manage many different content versions; global and local content variations; digital rights by dates, regions, or channels; or download different content resolutions on demand, for example.
Are you supporting multiple asset types?
A DAM solution is optimized for rich media content, such as creative files, images, and videos. If businesses are engaging in richer storytelling, DAM will be essential for supporting those kinds of assets. DAM is also no longer solely a media library. These solutions can support additional kinds of content, including text or 3D images, and is able to understand which content is used the most often and by which user or users. This way, DAM platforms can be used as a single source for both content assets and asset performance.
Will you be managing assets across groups?
Enterprise DAM solutions are designed to scale, instead of just managing a few thousand web-ready images. Conversely, they are capable of managing hundreds of thousands of assets across regions. The platform also works for more than a few in a social media or web group. DAM tools manage assets in such a way that departments across an organization can search for and find the right asset easily.
As DAM tools continue to improve, they are becoming more popular for businesses to use as a means to enhance planning processes and content ideation, as well as to identify a more accurate ROI for all content. If Artificial Intelligence (AI) capabilities are added, DAM can also provide improved resource management, more accurate content performance metrics, and workflows. Additionally, DAM solutions continue to provide functionality which enriches assets, such as speech-to-text, video clipping, and optical character recognition. With all of these functions within a solution, as well as the continuous innovations with this technological space, it's worth it to consider implementing a DAM tool in your organization if you haven't done so already.
Looking for more information on enterprise content management and content services solutions? Consider downloading our Content Management Buyer's Guide! This free resource gives you the ability to compare the top 20 products available on the market with full page vendor profiles. The guide also offers five questions to ask yourself and five questions to ask your software provider before purchasing. It's the best resource for anyone looking to find the right content management or content services solution for their organization.
Latest posts by Tess Hanna
(see all)