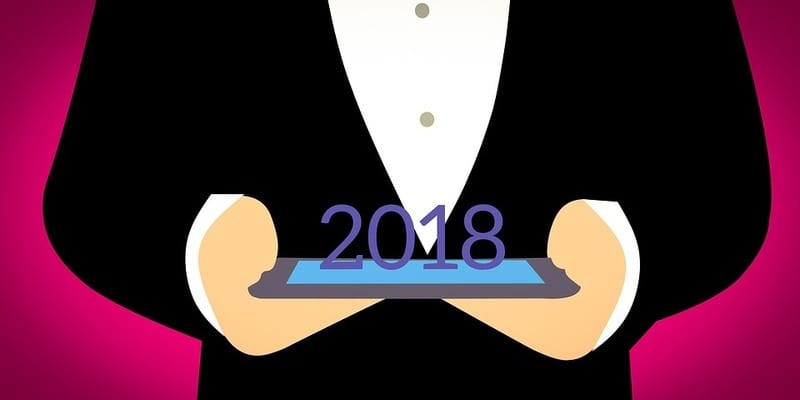 Content, knowledge, and document management analyst outlet, KMWorld, recently released its Trend-Setting Products of 2018, a listing that highlights innovative tools in the content management space. The full list includes the products of 55 different vendors, and at Solutions Review, we track the solution providers that have the biggest impact on the enterprise. To that end, we've read through KMWorld's complete rankings, available here, and chosen the 5 content management tools we believe matter most.
Laserfiche Cloud assists businesses of all sizes in better managing their documents while also improving daily corporate processes. The tool provides a centralized, secure repository that can be accessed from anywhere. Laserfiche offers document management and process automation solutions for on-prem or cloud environments. The vendor also enables users to take control of their information and business processes through its enterprise content management software.
Yammer Enterprise gives an extension to a business' baseline Yammer network. In addition to this, the tool is available as part of many Office 365 and SharePoint Online plans, which creates a more in-depth enterprise social experience. Yammer Enterprise promotes engagement and communication with employees in your organization, enabling users to give feedback and ideas across the network. Additionally, because Yammer is part of Office 365, sharing, creating, and editing content can be done in the app.
Fast Track 10.1 offers users accelerated transfer for upload services, which can be plugged into any direct upload service, as long as they provide object or file transfer acceleration. This causes faster uploads of larger content items, such as 4K video files via Web UI. Additionally, Nuxeo's scalability is extended by adding Kafka to the architecture, which ensures that asynchronous jobs are cued correctly. This increases efficiency, as well as overall system performance.
OpenText: OpenText Release 16 Enhancement Pack 4 (EP4)
OpenText Release 16 EP4 furthers artificial intelligence, security, cloud support, and the Internet of Things (IoT) into the OpenText EIM platform. Additionally, cloud connectors centralize the tool's ecosystem within the space of digital business. OpenText Release 16 EP4 also enables users to speed up the development of IoT solutions by providing fog computing enhancements, tracking, and the ability to identify the behaviors of secure ecosystems.
Oracle: Oracle Autonomous Data Warehouse Cloud
Oracle Autonomous Data Warehouse Cloud is a tool that eliminates the need for operational administration from the user. As the name suggests, the product enables simple, scalable cloud data warehousing. The cloud service is fully managed, simplifying the process of provisioning a data warehouse. Additionally, the tool directly integrates with the business analytics, data integration, and IoT capabilities of Oracle's cloud solutions.
See the full KMWorld Trend-Setting Products list.
Latest posts by Tess Hanna
(see all)