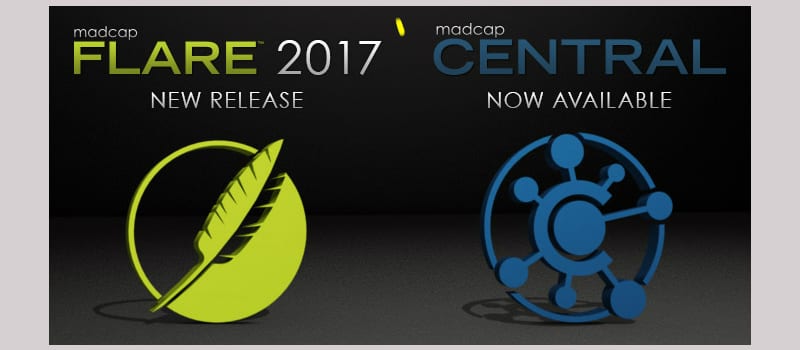 MadCap Software, a provider in multi-channel content authoring, has launched MadCap Central, a cloud based platform for content and project management built specifically for the documentation industry.
The new ECM offering is integrated with MadCap Flare, the company's flagship product for single source , multi-channel authoring and publishing. With this integration, MadCap says that Flare and Central combine technical authoring software with a cloud based content management and publishing environment to streamline documentation workflow and enable documentation teams to manage projects and content management.
Today, Flare is used by thousands of companies across the globe to create and publish their technical documentation, user guides, instruction manuals, online help, and support websites to any number of print, web, desktop, and mobile formats,- in users' languages of choice.
Central, on the other hand, is a cloud based content management solution designed for the creators of Flare based content.  With Flare, the solution provider says that technical communication professionals can ease collaboration with some teams and departments, automate publishing, track tasks and projects, manage, user permissions to control access and maintain quality, and hosts projects and content in the cloud – all from one central location. Furthermore, the highly scalable solution Central can grow to meet the demands of businesses both large and small.
"From the start, our mission at MadCap Software has been to create a superior experience for technical communications and documentation professionals by empowering them to efficiently develop and deliver state-of-the-art technical content," said Anthony Olivier, MadCap founder and CEO. "Our new cloud-based MadCap Central builds on this commitment by putting a comprehensive content management solution, which is designed specifically for content creators and extends the functionality of our industry-leading MadCap Flare software, within the reach of companies of all sizes."

"In contrast to CCMS solutions, which simply store and manage your content in a central database, Madcap Central tackles the publishing and delivery aspect of content," said Tom Johnson, a technical writer and author of the I'd Rather Be Writing blog. "Pushing the latest updates to your project online in a quick and easy way gives you many advantages in the context of DocOps and agile. You no longer need to use separate systems for source control, task
management, permissions, and other details. It's all contained and managed within one central hub. Overall, Madcap Central provides a much-needed publishing and content delivery solution for tech docs."
Latest posts by Tess Hanna
(see all)