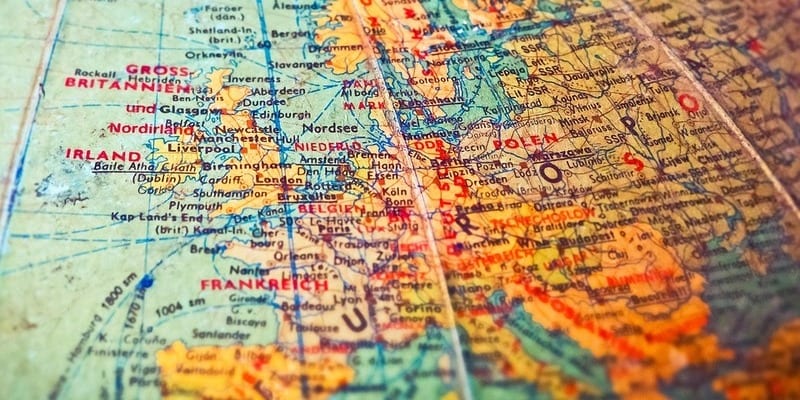 Enterprise Information Management (EIM) solution provider, OpenText has announced that this year's inaugural Enterprise World Europe will allow European business leaders to come together to discuss issues for intelligent and connected enterprises. The event will take place in the center of Vienna, Austria. Enterprise World Europe will provide keynote speeches, breakout sessions relevant to the industry, and networking opportunities. The conference will take place on March 12-14, 2019 at the Austria Center in Vienna.
In a press statement, CEO and CTO of OpenText, Mark J. Barrenechea said, "all industries are transforming through digital, AI, and extreme connectivity. OpenText Enterprise World Europe will bring together top companies and experts in Enterprise Information Management discussing how to leverage technology and disruptive techniques to compete and win in the Fourth Industrial Revolution."
Barrenechea continued, stating, "enterprises are facing intense market forces which are changing the way they work, deploy technology, and conduct business. Workforces are becoming more flexible and nomadic, with employees requiring new agile experiences from business environments. At the same time IT infrastructures are shifting to the cloud, with corporate technology moving to flexible and outsourced deployment models. These trends are taking place on the backdrop of information privacy, security, and regulatory changes."
The programming for this event is specifically aimed at executives looking to transform their organizations with EIM. The programming for Enterprise World Europe includes insight from OpenText leaders, an event for C-suite leaders, security insight and intelligence, applied training and learning, customer and partner insights, and the opportunity to engage with new OpenText innovations.
Enterprise World Europe is the first in a series of events for 2019, including Enterprise World Asia in Singapore from April 16 and 17, and Enterprise World in Toronto from July 9 to 11.
To read OpenText's full press release, click here.
Looking for more? Download our Content Management Buyer's Guide for free and compare the top-20 products available on the market with full page vendor profiles. The guide includes five questions to ask yourself and five questions to ask the software provider before purchasing. It's the perfect resource for anyone looking to find the right content management solution for their organization.
Latest posts by Tess Hanna
(see all)