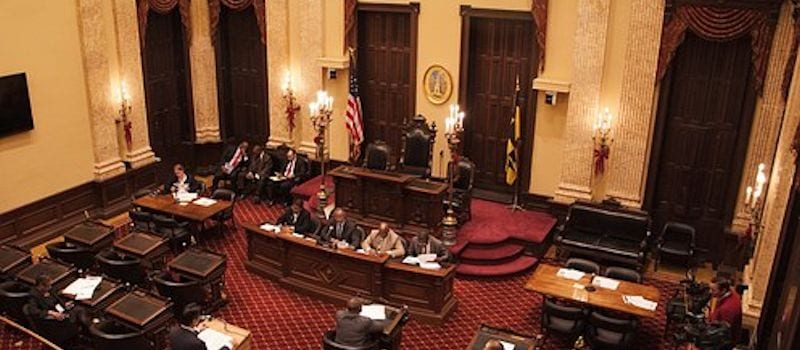 Budget and staff cuts have state and local governments looking at ways to combine technology and personnel to create a workflow process that boosts productivity and meets the needs of constituents. Enter ECM.
In April, the Office of Management and Budget (OMB) released a memo that required federal government agencies to "create a lean, accountable, more efficient government," according to govloop. The agencies are supposed to analyze processes, get rid of redundant programs, and cut employees, which should, in turn, show a reduction in cost of the federal workforce.
Agencies were required to send in a draft of their plan to the OMB that included information on progress on near-term workforce reduction plans, an outline to maximize employee productivity and an analytical framework displaying how agency activities ultimately support their mission, govloop reported.
Govloop spoke with Hyland's Industry Marketing Manager, Terri Jones, in order to understand how agencies can rise to the challenge and complete these tasks. Jones cited ECM platforms and said these kinds of tools are integral in achieving success.
Jones supplied the following benefits of an ECM tool:
Capture. You'll want to ensure that your agency is capturing all documents and information as quickly and easily as possible. If this process is a struggle for your organization, it may be time to go paperless.
"You are eliminating the black hole of a form getting submitted to government and getting lost," Jones told govloop.
Going paperless means minimizing data entry, plus it allows constituents to submit online applications. An ECM solution can also help with staff members when it comes to management, intake and communications.
Access. Ensure that the way you're providing access to your workforce is fast and efficient. An ECM tool offers increased access and makes it easier for remote workers.
"This changes the game of what you have to carry with you when you are out doing fieldwork," Jones told govloop.
Integrate. Integration is key and you'll want to know what content needs to be connected to your applications.
"This is the moment that makes the IT world happy or sad," Jones told govloop.
A smooth integration means you can allow access to content directly from other apps and synch data immediately.
Measure. An ECM tool will enable your business to measure information and analytics.
Govloop suggests asking yourself if you have a real-time view of processes and if you can access compliance. An ECM solution will allow you to monitor and report on automated processes, find and get rid of bottlenecks and more.
Store and protect content. It's vital to know if you're meeting the compliance and records requirements. If you are unaware of those facts, an ECM tool can help you meet regulatory compliance requirements and help you protect content.
"OMB 17-22 is a challenge, yet an opportunity for us to demand the technology that we deserve," Jones told govloop.
If a government organization utilizes an ECM solution, they should have an advantage when it comes to reducing costs and staff along with making their IT platforms easier to work with.
Latest posts by Tess Hanna
(see all)