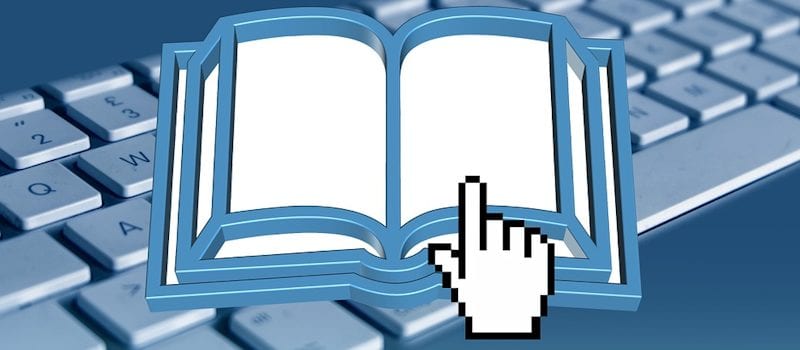 There are a wide variety of books available on Content Management, but selecting the one that is right for you and users inside your organization can be a tough task. Solutions Review has taken the liberty of doing the research for you, having reviewed a multitude of these books. We've carefully selected the top books based on relevance, popularity, review ratings, publish date, and ability to add business value.
Content management is a term used by organizations to describe the technology used to capture, manage, store, preserve, and deliver content and documents related to organizational processes. Content Management tools and strategies allow for the management of an organization's unstructured information, where that information exists.
Note: these titles are not industry specific; they should have applications in many verticals.
1. Web Content Management: Systems, Features, and Best Practices by Deane Barker, 2016
"Looking to select a web content management system (CMS), but confused about the promises, terminology, and buzzwords? Do you want to understand content management without having to dive into the underlying programming? This book provides a clear, unbiased overview of the entire CMS ecosystem—from platforms to implementations—in a language- and platform-agnostic manner for project managers, executives, and new developers alike."
2. Content Management Bible by Bob Boiko, 2004
Written by one of the leading experts in content management systems (CMS), this newly revised bestseller guides readers through the confusing-and often intimidating-task of building, implementing, running, and managing a CMS. "An essential reference showing anyone involved in information delivery systems how to plan and implement a system that can handle large amounts of information and help achieve an organization's overall goals."
3. Enterprise Content Strategy: A Project Guide by Kevin Nichols, 2015
"Kevin P. Nichols' Enterprise Content Strategy: A Project Guide outlines best practices for conducting and executing content strategy projects. His book is a step-by-step guide to building an enterprise content strategy for your organization. Enterprise Content Strategy draws on Kevin Nichols' experience managing one of the largest and most successful global content strategy teams to provide an insider's look at how to build an enterprise content strategy. Full of definitions, questions you need to ask, checklists, and guidelines, this book focuses not on the what or why, but on the how."
4. Practical SharePoint 2013 Enterprise Content Management by Steve Goodyear, 2013
"Practical SharePoint 2013 Enterprise Content Management is the first book to guide you through planning and designing each phase of your information life cycle with SharePoint 2013. Author and SharePoint expert Steve Goodyear walks you through how to analyze and plan enterprise content management (ECM) solutions for an effective and end-to-end information design based on your organization's needs and business requirements."
5. Web Content Management: A Collaborative Approach by Russell Nakano, 2001
"Suitable for anyone with some basic programming concepts, this text aims to help the reader develop, manage, maintain, and deploy web content solutions across large-scale, enterprise sites. It also explains how to keep sites up-to-date, fluid and responsive to change."
6. Enterprise Content and Search Management for Building Digital Platforms by Shailesh Shivakumar, 2016
"Contemporary business organizations can either embrace the digital revolution—or be left behind. Enterprise Content and Search Management for Building Digital Platforms provides modern enterprises with the necessary tools to create a robust digital platform utilizing proven best practices, practical models, and time-tested techniques to compete in the today's digital world. Features include comprehensive discussions on content strategy, content key performance indicators (KPIs), mobile-first strategy, content assessment models, various practical techniques and methodologies successfully used in real-world digital programs, relevant case studies, and more."
7. Managing Enterprise Content: A Unified Content Strategy by Ann Rockley, 2012
"Smartphones, eBook readers, and tablet computers like the Apple iPad have forever changed the way people access and interact with content. Your customers expect the content you provide them to be adaptive –responding to the device, their location, their situation, and their personalized needs. Authors Ann Rockley and Charles Cooper provide insights and guidelines that will help you develop a unified content strategy—a repeatable, systematic plan that can help you reach your customers, anytime, anywhere, on any device."
8. Alfresco 3 Enterprise Content Management Implementation by Munwar Shariff, 2009
"Munwar Shariff is an experienced software trainer for CIGNEX Technologies Inc. He has trained many users, administrators, and developers in Alfresco and many other CMS systems. This book distils the hands-on approach of his training courses into a concise, practical book. The emphasis is on getting up and running fast and discovering the scope and power of Alfresco 3 incrementally through practical examples. This book is designed for system administrators, experienced users, and business owners who want to install and use Alfresco in their teams or businesses."
9. Enterprise Content Management Solutions: What You Need to Know by Bill Forquer, 2005
"Enterprise Content Management Solutions explores how corporate enterprises are applying ECM as a key element of their business strategy to gain competitive advantage while introducing ways to increase Return on Investment, as well as the emerging importance of Complaince and Corporate Governance. This book also examines the use of ECM technology as applied in specific functional departments within an organization, and how ECM is applied in the real business world as driven by requirements that are specific to an industry segment."
10. Enterprise COntent Management in the Cloud: Electronic Dissertation Thesis Application Deployed in Amazon Cloud by Amjad Qaga, 2012
"Critical analysis of the different cloud options and architectures is a crucial to host the Enterprise Content Management (ECM) in the cloud environment. ECM is a business-oriented software which is used to capture, store, an deliver an type of content of information( eg: office documents, e-mails, web pages…etc). Electronic dissertation and thesis (EDT) application has been chosen as a case-study to go through during the analysis of cloud computing deployment scenarios and the other different cloud development toolkits."
Latest posts by Tess Hanna
(see all)