Our editors have compiled a list to spotlight some of the best Salesforce CRM implementers and consultants based on reputation, service offerings, and experience.
Salesforce is one of the most recognizable marketing and CRM platforms. Many Salesforce CRM implementers and consultants can help an organization select, launch, and maintain the platform. Working with one of these consultants can help streamline the implementation process and ensure the platform is running as soon as possible.
If you're looking for a company to help you develop, launch, and maintain your Salesforce CRM, we recommend starting your search with these implementers and consultants. We have listed the providers alphabetically for your convenience.
The Best Salesforce CRM Implementers and Consultants
---
Accenture's Salesforce Business Group (SFBG) has experience designing and implementing significant Salesforce cloud programs, including Sales Cloud, Service Cloud, Marketing Cloud, Commerce Cloud, Platform, Mulesoft, and experience with the Salesforce industry clouds and solutions. According to the Forrest report, Accenture's implementation services are especially valuable for companies undergoing more complex Salesforce deployments to achieve significant business change.
---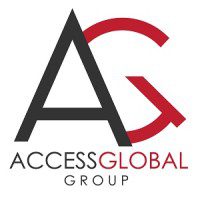 Access Global Group (AGG) is a global technology service and consulting company providing a suite of business, technology, cloud services, and staff augmentation solutions for organizations across 15 countries. The company strives to mobilize the right people, skills, and technologies to help its clients improve performance across departments. AGG's Salesforce consultation and implementation services cover development, engineering, programming, analysis, support, management, and more.
---
Capgemini is a global provider of technology, consulting, professional, and outsourcing services to clients across industries. As a Salesforce partner, Capgemini has years of experience helping companies with their Salesforce implementations and integrations. The company offers design, consulting, and technology services and includes strategy and program management, development and implementation, and ongoing support and maintenance.
---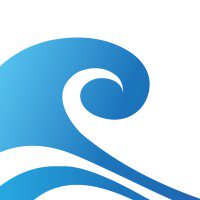 Coastal Cloud is a Salesforce Consulting Partner that provides implementation, insights, and managed services to businesses and nonprofits across industries, such as healthcare, manufacturing, consumer goods, retail, communications, high tech, hospitality, private equity, and public sector industries. The company offers various lifecycle services, including strategy, design, solution development, user training, support, data integration, finance and accounting, and more.
---
Deloitte is a business consulting provider working with business leaders looking to use Salesforce's CRM technology to enable business changes in their sales, service, marketing, and commerce offerings. Deloitte's services can also help organizations expand their Salesforce implementation with mobile apps, digital experiences, interactive applications, and data integration. Forrester's report recommends Deloitte's services for business technology projects designed to help clients change how their business operates.
---
PwC is a business consulting firm focusing on top-level strategy, people and process change, operational executions, and design-led experiences across industries. The provider leverages its global design centers to provide clients with an experience-based and innovation-led approach to Salesforce services. PwC has experience across all the major clouds but is most often used by larger and midsize companies looking for help with Salesforce Sales Cloud, Service Cloud, and Marketing Cloud implementations.
---
In addition to its software offerings, Salesforce provides implementation and deployment services for companies looking to implement the Salesforce CRM. The company's capabilities are bolstered by easy access to internal resources and include consultation, architecture, integration, and deployment services specifically designed for the Salesforce tech stack. Various success plans are available that provide customers with complete training, technical guidance, and 24/7 customer service.
---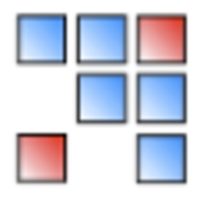 SevenPoints is a Salesforce implementation partner focused on Sales Cloud, Service Cloud, and Force.com projects. The company's certified Salesforce consultants and delivery teams work with clients to outline an implementation roadmap, set goals, define requirements, and provide ongoing support during the delivery process. SevenPoints is experienced in Pardot, Docusign, Field Service Lightning, MapAnything, CPQ, GetFeedback, S-Drive, TalkDesk, and others.
---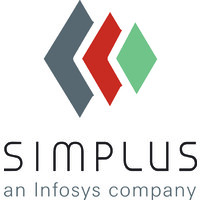 Simplus is a Salesforce CPQ implementor providing enterprise-wide digital transformation services to manufacturing, high-tech, healthcare, financial services, government, communications, retail, transportation, and hospitality. The company's services cover customer experience and program strategies, platform implementations, organizational change management, data and systems integrations, custom configurations, business platforms and accelerators, and managed services.
---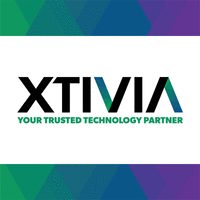 XTIVIA is a global provider and creator of integrated technology solutions and services for companies across industries. As a Salesforce consultant and partner, XTIVIA can provide Salesforce CRM solutions embedded in a cloud-based mobile development platform supported by a suite of implementation and integration services. Other Salesforce implementation services offered by XTIVIA include configuration and customization, database migration, customized end-user training from certified Salesforce professionals, proof-of-concept development, and more.
---