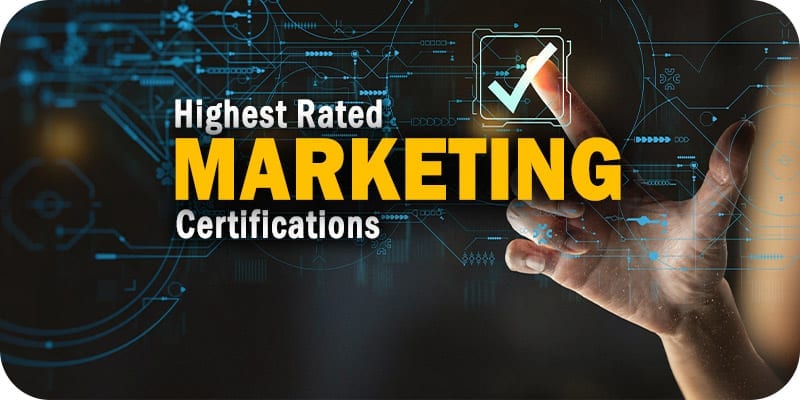 The editors at Solutions Review have compiled a list of the best marketing certifications that active and aspiring professionals should consider acquiring. Solutions Review participates in affiliate programs. We may make a small commission from products purchased through this resource.
Marketing and CRM professionals are some of the most important figures in a company's success. Their understanding of target audiences and relevant technologies can be a deciding factor for a company's product breaking into the mainstream. But with the market constantly changing and evolving, it can be challenging to stay on top of the newest developments or break into the market. Aspiring and active digital marketing professionals must educate themselves if they want to develop or maintain their expertise.
With this in mind, our editors have compiled a list of the best marketing certifications from leading online professional education platforms. The certifications listed offer students the training they need to develop and improve their digital marketing skills, advance their careers, and stay on top of the newest tools and trends. This is not an exhaustive list but a collection that spotlights some of the best online marketing certifications from trusted institutions.
Note: The courses are listed alphabetically by the provider.