Solutions Review's Vendors to Know in CRM Platforms in 2021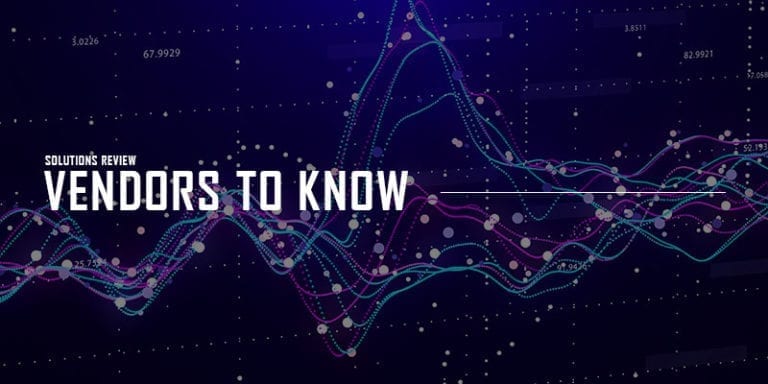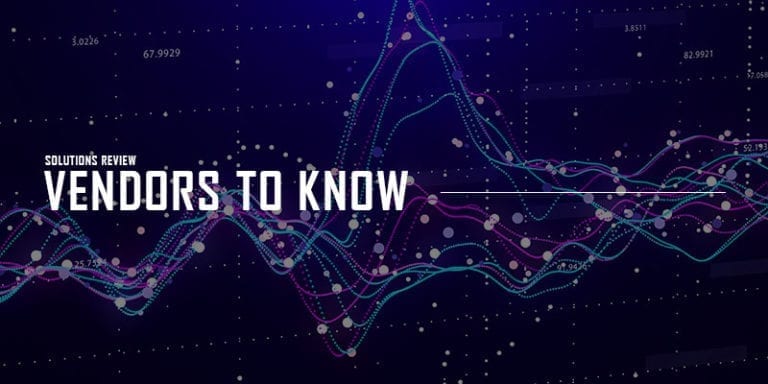 The editors at Solutions Review have compiled a list of the CRM platforms in 2021 that companies of all sizes and industries should keep an eye on. Solutions Review participates in affiliate programs. We may make a small commission from products purchased through this resource.
The editors at Solutions Review continually research the most prominent and influential CRM software vendors to assist buyers in searching for the tools befitting their organization's needs. Choosing the right vendor and solution can be a complicated process, though, as it requires constant market research and often comes down to more than technical capabilities. To help you keep a finger on the pulse of the industry, we've listed the vendors to know in the customer relationship management space.
Note: Companies are listed in alphabetical order.
The CRM Platforms in 2021 to Know About
---
The Act! platform provides CRM and marketing automation capabilities that include pipeline visuals and management, customer database management, pipeline management, business insights, reports, and more. The provider also has an extensive library of support resources such as software tutorials, video training, and a ticket system for in-depth issues. Act! can connect with hundreds of popular apps and software that your business may already be using. This product is best for small and medium-sized organizations.
---
Agile CRM offers a portfolio of CRM, sales, social media, sales enablement, web engagement, and marketing automation functionalities for SMBs in real estate, SaaS, e-commerce, and other markets. The platform also has a Free version that allows for up to 10 users. Agile CRM integrates with Facebook, Twitter, and LinkedIn, allowing contacts and social pages to be easily transferred to benefit your marketing and sales strategies.
---
Apptivo offers a highly customizable CRM product. The software allows users to manage each aspect of CRM through a network of connected applications. Industries such as retail, real estate, manufacturing, travel, and hospitality are represented. Apptivo's comprehensive and intuitive lead conversion process and affordable price point make it a compelling option for organizations unconcerned with third-party integrations.
---
Avidian's Prophet CRM offering is designed to integrate with Microsoft Outlook and includes contact and opportunity management, sales automation, workflows, document generation, reporting, analytics, and mobile access. The solution is available at three price points so organizations can select the package that suits their needs best.
---
Bitrix24 is a low-cost CRM with features like marketing automation, customer support, and client management. In addition to being available in the cloud and on-premise, Bitrix24 is accessible on both desktop and mobile devices. Whether your organization is looking for a multichannel, marketing-oriented solution, or a heavily sales-oriented CRM, Bitrix24 provides a high-quality product. This is a good choice for smaller businesses, as the vendor has varied price models that depend on the number of intended users.
---
Blueshift offers an AI-driven platform for cross-channel marketing solutions for email marketing, marketing automation, mobile marketing, audience targeting, predictive intelligence, audience segmentation, and more. With the ability to segment customers based on real-time data and predict their future actions, the tool provides a unique CRM solution for organizations looking to take advantage of artificial intelligence and machine learning.
---
Formerly known as ProsperWorks, Copper provides a great tool for sales teams that rely on Google Workspaces. The company's CRM platform is equipped with lead management, contact management, actionable reports, visual pipelines, deal tracking, custom reports, and more. Copper can also integrate with popular tools like Google, HubSpot, MailChimp, Dropbox, LinkedIn, Slack, and many more.
---
Creatio is a global software company providing low-code process management and CRM platform for companies operating in the public sector, financial services, telecommunications, advertising, manufacturing, pharma, transportation, and other industries. The company's services also include implementation, sales, marketing, customer service, support, and training offerings.
---
Freshworks provides business software solutions designed to be ready to go right "out of the box." For example, the company's CRM platform comes equipped with the tools retailers need to identify loyal customers, improve engagement, personalize the shopping experience, and unify customer data. Freshworks' CRM offering can also integrate with Freshdesk, a customer support platform that will help businesses offer a holistic shopping experience to customers.
---
HubSpot is frequently brought up in discussions on CRM integration, as most of the providers in the marketing world offer integrations with the company's software. HubSpot is perhaps the most popular small business CRM, as well, since its core capabilities are available free of charge. Additional features, like enterprise licensing, can be purchased as an add-on to the commercially free options. HubSpot also has platforms and solutions for sales, service, content management, and operations.
---
Infor's CloudSuite CRM provides a comprehensive view of your customers by taking data directly from your team's inputs, as well as automatically collecting data from past interactions and outside sources. CloudSuite offers full integration with various enterprise resource planning (ERP) systems, meaning that data available on the ERP is available on the Infor platform and vice versa. This makes it easy to share information and keeps teams in the loop.
---
Insightly is a unified CRM platform designed to align a company's sales, marketing, and project teams around a single view of their customer base. The CRM includes workflow automation, lead routing, segmentation, campaigns, reporting, and email integration services to help marketers build meaningful relationships with present and future customers. With the Insightly AppConnect platform, users will also have access to hundreds of pre-built app connectors.
---
True to its name, Less Annoying CRM offers a streamlined product for those seeking a simple, uncluttered user experience. The product was built with small and medium-sized organizations in mind and is equipped with the standard features one would expect to find in CRM software, like contact management, leads management, pipelines, feature customization, and more. The tool is web-based and can be accessed from anywhere with a wireless internet connection.
---
Maximizer is a feature-rich CRM product highlighted by sales function capabilities alongside marketing automation, contact management, business intelligence, cloud-based data storage, deployment tools, customer service features, and a companion mobile application. Maximizer also includes features like unlimited storage and investment account management, which are available via a collection of different sales package add-ons.
---
Microsoft Dynamics 365 spans multiple technology categories and offers more than just traditional customer relationship management capabilities. The solution is more focused on customer support than its competitors. Dynamics 365 provides users with a complete customer view, agile support models, predictive analysis, and integrated AI functionality. It easily integrates with other Microsoft products as well.
---
NetSuite offers a cloud-based CRM tool that updates in real-time. The tool provides standard features such as SFA, customer service management, marketing automation, and more advanced capabilities like order management, commissions, sales forecasting, and integrated e-commerce. The platform tackles the entire customer lifecycle, from lead through opportunity, sales order, fulfillment, and more. Oracle purchased NetSuite in 2016.
---
Nextiva offers multiple CRM products to align with the needs of organizations in varying industries. The vendor's sales and marketing solution portfolio features tools designed to tackle traditional sales and customer service challenges. Nextiva brings a service-focused solution to a market that is overwhelmingly populated by sales-oriented software. The key features bolster users' capabilities in providing quality service and support experiences to their customers. With more AI-based technology arriving in the future, Nextiva is a worthwhile contender for organizations with a customer focus.
---
Nimble offers a wide array of products and functionalities specifically designed to integrate with Microsoft Office and Google. They provide middle-market and enterprise companies with CRM software that includes social insights into potential prospects. In addition to CRM software, Nimble is also known in the sales automation space. Social integration capabilities set Nimble apart in the market, as it collects key information from online profiles to supplement data already within the system.
---
The Nutshell CRM platform is equipped with sales automation, pipeline management, reporting, contact management, email, team collaboration, marketing features, and a collection of integrations with software like Mailchimp, Constant Contact, Gmail, Office 365, Outlook, Zendesk, and more. The company's user-friendly platform is best suited for small and medium-sized businesses across industries and offers an accessible monthly pricing option.
---
The Oracle Electronic Business Suite (EBS) provides companies with various marketing, CRM, and business management capabilities. The CRM system boasts over 50 applications and is built to centralize and improve enterprise data quality and streamline the business proceedings between sales teams and their leads. The solution is ideal for larger enterprises looking for a single provider capable of meeting all their needs.
---
Pega's Customer Decision Hub is designed to predict customer needs, personalize interactions, and create unified experiences across your inbound, outbound, owned, and paid channels. With features like AI-guided selling and AI sales coaches, companies can eliminate blind spots in the sales journey while simultaneously driving customer engagement. The company primarily works with companies in the financial services, insurance, healthcare, government, manufacturing, high-tech, automotive, energy, retail, and transportation markets.
---
Pipedrive provides a clean, intuitive, and interactive CRM tool to help sales professionals manage leads, track communications, automate tasks, measure performance with detailed metrics, and improve sales processes. Other features include visual sales pipelines, mobile apps, data integrations, pipeline management, and email functionalities.
---
Sage offers sales, marketing, service, and CRM capabilities to small and mid-sized organizations in construction, non-profit, manufacturing, wholesale distribution, professional services, and food and beverage. The solution automates standard business practices, handles customer queries, creates targeted campaigns, sources quotes to meet shipping requirements, and provides companies with a complete view of their customer's activity.
---
Salesforce offers one of the most expansive and complete CRM products on the market. The platform includes all of the company's sales and marketing applications, most notably the Sales and Marketing Clouds, Service Cloud, Analytics Cloud, App Cloud, and IoT service. Salesforce is fully mobile, and its Complete Customer Management Solution is best-in-class. In addition to its core CRM features, Salesforce also offers an AI-based analytics tool called Einstein.
---
SugarCRM is designed to provide its users with a simple UI and a breadth of customization options. The platform's key features include sales automation and forecasting, lead management, sales campaigns, quote configurations, 24/7 technical support services, 250GB of data storage, and marketing automation. There's also a relationship intelligence add-on available to companies interested.
---
Zendesk provides its customers with a CRM experience focused on customer service and sales needs. With sales automation software, pipeline visualization and management tools, mobile access, lead management, and reporting capabilities, Zendesk is a good fit for organizations that prioritize sales pipeline development and progression.
---
Zoho's CRM platform is a versatile, end-to-end, customizable, and customer-focused solution. It includes sales and marketing automation, lead and customer management, human resources, finance, business analytics, reporting, and a unique multi-purpose artificial intelligence named Zia. Zoho offers several software packages to suit your needs, with annual and monthly payment options.
---