The 6 Marketing Courses on JanBask Training Worth Taking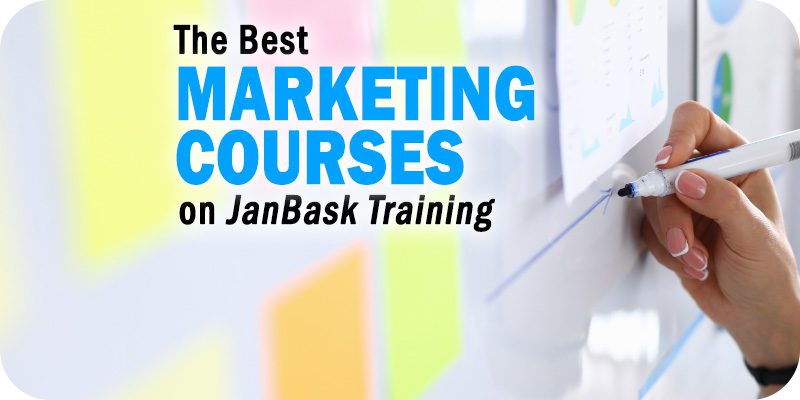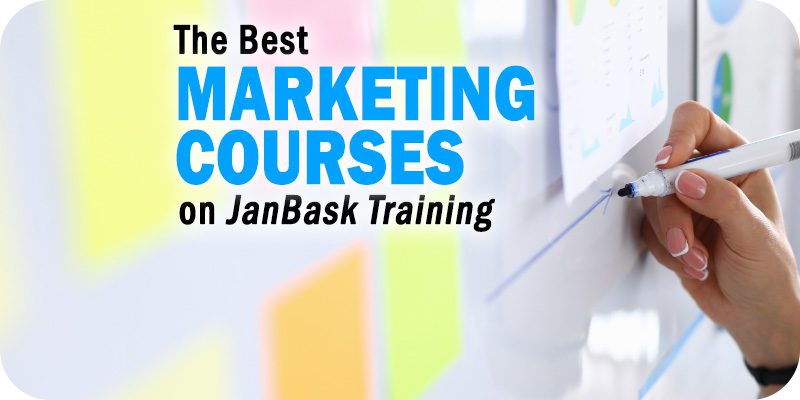 The editors at Solutions Review have compiled this list of the best marketing courses on JanBask Training that marketers and Salesforce professionals should consider taking. Solutions Review participates in affiliate programs. We may make a small commission from products purchased through this resource.
Marketing professionals are some of the most important figures in a company's success. Their understanding of target audiences and technologies can be a deciding factor for a company's product breaking into the mainstream. But with the market constantly changing and evolving in response to new and emerging trends, it can be challenging to stay on top of the most significant market developments. Aspiring and active marketers alike need to educate themselves if they want to develop and maintain their expertise.
With this in mind, the editors at Solutions Review have compiled a list of the best courses on JanBask Training that marketers and Salesforce users can benefit from. JanBask Training is perfect for professionals looking to take multiple classes or get in on the ground floor of an up-and-coming online learning platform. All of JanBask Training's programs are designed to equip students with the most relevant certifications in various technology fields and don't have any prerequisites. This list of the best marketing courses on JanBask Training includes links to the modules and our take on each.
The Marketing Courses on JanBask Training Worth Taking
---
OUR TAKE: This ten-week course is designed for beginners and established professionals alike and uses real-life examples and instructor-led lectures to cover all of the fundamental concepts a marketer needs to know about if they want to succeed in the industry.
Description: JanBask's ten-week training and certification course uses a mixture of practical examples, industry projects, assignments, and live classes to teach students about SEO techniques, pay per click campaign management, social media marketing, Google search, web analytics, email marketing, automation, content marketing, reporting, and more. The program is geared toward marketing beginners, professionals, and anyone looking to improve their skills or further develop their career.
---
OUR TAKE: Developed for Salesforce enthusiasts, professionals, and active users alike, this six-week course will guide you through the foundations of Salesforce Administration and equip you with all the skills you'll need to become a professional Salesforce admin.
Description: Salesforce admins are in high demand, which means competition can be steep. If you want to stand apart from the crowd, this comprehensive certification training program can help. Across six weeks, you will learn about essential Salesforce admins tools and services for cloud computing, data models, formula fields, business logic, process automation, sales cloud, service cloud, data management, reports, and more.
---
OUR TAKE: If you don't have time for live lectures, JanBask also offers a self-learning program for Salesforce, which covers Salesforce Admin, Development, App Builder, and Lightning functionalities and includes dozens of hours of recorded lessons.
Description: This self-paced learning course consists of nearly 30 HD PowerPoints, over 50 hours of recorded lectures, a Salesforce ebook, a hands-on practice test, various practice assignments, and lifetime access to the student dashboard. The course is suited for students and professionals alike. It will equip learners with the tools and skills they need to improve their career role or work toward a career as a Salesforce Administrator, Developer, App Builder, or Consultant.
---
OUR TAKE: Service Cloud might not always be relevant to marketing professionals, but if you want to broaden your Salesforce expertise or boost your resume, this course will get you plugged into Salesforce configuration, setup, console creation, and other techniques.
Description: Build a solid foundation of knowledge on all of Salesforce's service cloud fundamentals with this six-week online course with live online lectures. Students will learn about Salesforce configuration techniques, case management, knowledge management, setting up service contracts, interaction channels, console creation for service applications, service solution design, data management, and more.
---
OUR TAKE: Students who sign-up for this six-week training course will cover all of the concepts they need to become confident Salesforce admins and developers focusing on Sales & Service Cloud, Apex Programming, Salesforce Lightning, and more.
Description: This course covers basic Salesforce concepts to advanced techniques and will equip students with the real-time knowledge they need to qualify for various certifications and continue developing their marketing careers. Other functions and topics covered include Salesforce cloud computing configuration, security, automation processes, data management, analytics, sales and service cloud, Lightning, SOQL, SOSL, deployments, and much more. Like most JanBask Training's programs, this multi-week course includes live online classes led by industry professionals, real-life case studies, assignments, and a personalized student dashboard.
---
OUR TAKE: This comprehensive course covers all of the best tips, tricks, and strategies for marketing across the major social media platforms and will help you take your social media marketing qualifications to a new level
Description: The JanBask social media optimization (SMO) course will help students explore various job options in the digital marketing world and teach them the social media skills they need to stand out to job recruiters. Across the course's six-week duration, learners will become confident users of Facebook, YouTube, Twitter, Pinterest, LinkedIn, and Instagram's social media marketing and advertising strategies. Other topics include blogging, social media metrics, and other management tools.
---