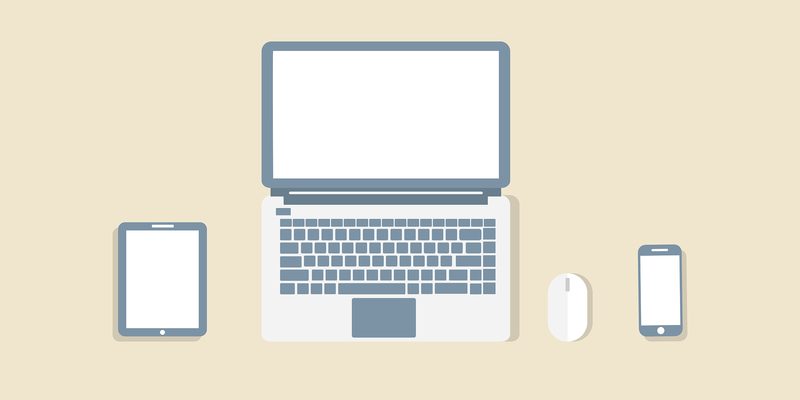 The editors at Solutions Review have read the Q3 2021 iteration of the Forrester Wave for Digital Experience Platforms report and compiled some of the takeaways worth knowing about.
Technology advisory firm Forrester Research recently released the latest Forrester Wave: Digital Experience Platforms, Q3 2021 report, which identifies thirteen of the most significant providers operating in the DXP market. The report also offers analysis and comparisons of each provider so B2C marketing professionals can select the right solution for their company's needs.
Our
2020 CRM Buyer's Guide
 helps you evaluate the best solution for your use case and features profiles of the leading providers, as well as a category overview of the marketplace.
This iteration of the report highlights how digital experience platform (DXP) providers should be prioritizing the practitioner experience by modernizing their technology and simplifying the way the parts interoperate. As customers continue to ask for interoperability and easy integration/implementations, the Forrester Wave report recommends that readers look for providers offering prebuilt integrations, continuous testing optimizations, and microservices-based, API-first, cloud-native, headless (MACH) offerings.
The Forrester Wave: Digital Experience Platforms, Q3 2021 report segments the listed solution providers into four categories: Leaders, Strong Performers, Contenders, and Challengers. The editorial team at Solutions Review has read the report and compiled the most important takeaways and updates you should know about.
Note: The opinions described in this article belong to the researchers and editors of Forrester Wave for Enterprise Marketing Software Suites, Q3 2021.
Key Takeaways: Forrester Wave for Enterprise Marketing Software Suites, Q3 2021
---
Leaders
While the Forrester report says Salesforce has a larger market share, it's Oracle's robust experience platform that takes the top spot in the Leaders category. The company has a strong presence in high-tech industrial manufacturing, automotive, and financial services markets and offers a complete cloud stack to its clients. According to the report, some of Oracle's strengths as a vendor come from its omnichannel experience management, automation features, AI functionality, developer tools, and support services.
Salesforce provides its customers with a portfolio of integrated solutions and low-code tooling designed to help citizen developers build experiences for their partners, employees, and customers. While the Forrester report notes that the company has a "persistent gap in content," Salesforce excels because of its strong experience platform and various search, digital commerce, and platform certifications. Customers who spoke with Forrester said they appreciate Salesforce's quick deployment time, ease of use, and scalability.
Adobe also sports a significant market share and is applauded in the report for its developed portfolio and evolving cloud strategies. The Adobe Experience Platform can help marketing teams address creative, demand generation, acquisition, and technical needs across departments and offer digital commerce, optimization, customer profiles, customer segmentation, developer tools, support, platform operations, and more.
Optimizely's multi-cloud platform is a good fit for content-and-commerce-centric brands that rely on Microsoft Azure and are looking for a flexible licensing model and easy implementations. The company benefits from its acquisition strategy and is committed to growing beyond its roots as Episerver. Forrester's report spotlights its platform operations, campaign management, platform certifications, customer journey management, and digital commerce features as some of its most robust offerings.
Strong Performers
Bloomreach provides clients with data and AI services designed to enrich the digital commerce experiences of their clients. Thanks to its acquisition of Exponea in early 2021, the company has expanded its CDP capabilities and continued to maintain its well-regarded search, automation, AI, customer journey management, content creation, and developer support services. For this report, customers who spoke with Forrester referenced Bloomreach's easy-to-use tooling and helpful account management team as some of its best qualities.
While SAP users say the company's integration and content tools could improve, the company also provides services across its growing portfolio of offerings. Forrester points to the platform's best features as its campaign and commerce capabilities, while customers also express appreciation for the out-of-the-box functionalities and implementation process. The report says SAP is best suited for larger organizations looking to invest in SAP's broader marketing and sales operations portfolio.
Acquia's open DXP strategy prioritized composability and offers well-rounded content and personalization tools. While the report says that users are looking for improvements to the platform testing, optimization, and integration tools, the company has acquired multiple companies over the last couple of years to continue developing and expanding its low-code, CDP, and marketing functionalities.
The last Strong Performer listed in Forrester's report is Sitecore, which offers notable features like omnichannel experience management, customer analytics, platform certifications, and content hub for companies in financial services, manufacturing, and professional or technical services. The report highlights Sitecore's marketing functionalities and its value to customers looking for an integrated, all-in-one experience platform.
Contenders
Magnolia has a smaller market share but offers solid content, analytics, and commerce capabilities for clients in the banking, securities, tourism, hospitality, and retail markets. The company's open DXP prioritizes composability and flexibility, and Forrester's report spotlights Magnolia's search, content, commerce, practitioner, and developer tools. 
Crownpeak has a multiyear roadmap to enhance and modernize its easy-to-use DXP. The company offers well-rounded content creation tools but lacks integrated commerce and campaign functionalities. According to Forrester's report, Crownpeak's most significant features are its content creation, platform certifications, testing and optimization, developer tools, omnichannel experience management, and commerce.
Liferay's digital experience platform is equipped with reliable developer tools, practitioner support, content hubs, and a consultative approach to implementation. The company is best suited for banking, securities, government, insurance, and companies looking to consolidate a fragmented enterprise environment.
Challengers
The CoreMedia Content Cloud service excels at content and commerce capabilities and primarily works with clients in retail/consumer brands, communications/media, and B2B manufacturing. The report says the company lacks the reach and customer data tools of other providers but surpasses other companies with its omnichannel experience management, digital commerce, search, and campaign management.
HCL Software is the final vendor listed in Forrester's report, but it also has a substantial market share and employs a partnership-based approach to help its clients extract value from their investments. The company's best features are its customer support and guidance, but Forrester does note that HCL lags behind many of the other vendors in the report in terms of its content hub, customer profiles, and segmentation features.
---