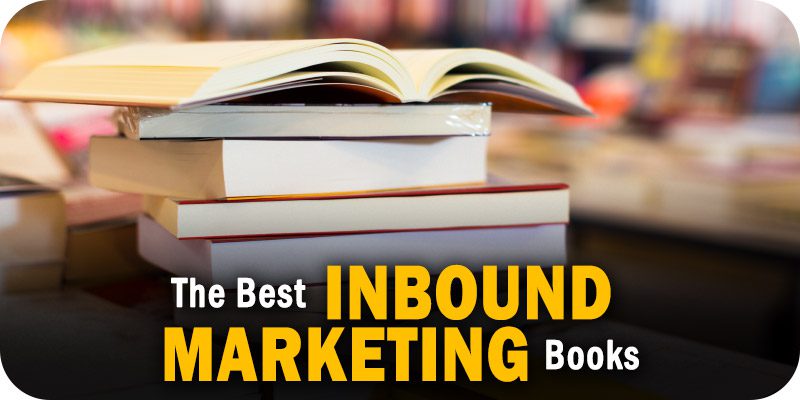 The editors at Solutions Review have compiled some of the best inbound marketing books worth reading based on relevance, ratings, publish date, and ability to add value to a business. Solutions Review participates in affiliate programs. We may make a small commission from products purchased through this resource.
There is no shortage of marketing resources and online learning tools (including the buyer's guides and best practice articles here on Solutions Review). But if your team is looking for a learning resource it can do together, a good, old-fashioned book is one of the best options available. To help you find the right one for your needs, our editors have spotlighted some of the best inbound marketing books worth reading.
Each of the books listed below has at least 3 or more stars on Amazon and comes from various leaders, educators, and professionals in the marketing and CRM fields. Readers can find everything from the basics of inbound marketing to higher-level, advanced methodologies in these books. This list is organized alphabetically by title.
The Top Inbound Marketing Books Worth Reading
---
OUR TAKE: Written with service business owners in mind, this book provides readers with a three-part path for understanding and implementing an online marketing strategy that streamlines company processes and generates growth.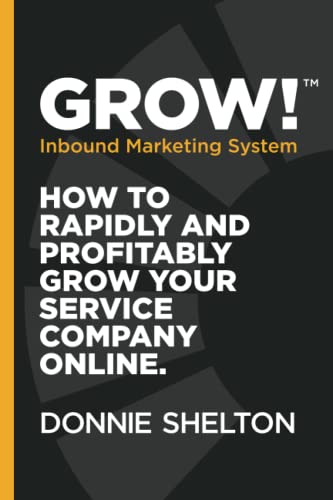 Description: This title is geared toward beginners and experienced service business owners alike and offers its readers a straightforward, step-by-step plan for effectively and affordably converting a target audience into loyal customers. The book is written by Donnie Shelton, an owner-operator of two service companies that have grown into multi-million dollar enterprises. Shelton has used his years of experience as a business owner and a pilot for the United States Air Force to write a book that will introduce readers to his unique "Inbound Marketing System" and show them how it can help them target and convert their ideal customers.
GO TO BOOK
---
OUR TAKE: Learn how to develop, implement, and maintain an effective inbound marketing content strategy with this step-by-step manual from Justin Champion, the Content Professor for HubSpot Academy.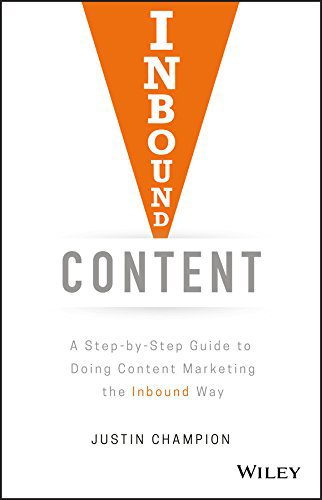 Description: It's no secret that content is still a critical tool for success in today's marketing landscape. When used strategically, a company's content marketing efforts can attract and convert ideal customers, and this book will teach you how to do precisely that. Author Justin Champion has over a decade of marketing experience and created HubSpot Academy's Marketing Certification course. With Inbound Content, he will teach readers how to use storytelling in their content marketing efforts, plan long-term content strategies, develop a content creation framework, and promote, measure, and analyze the performance of the marketing department's content strategy.
GO TO BOOK
---
OUR TAKE: The insights in this beginner-level book will show you how to use inbound marketing strategies for increasing brand awareness, engaging with target audiences, and maximizing brand loyalty.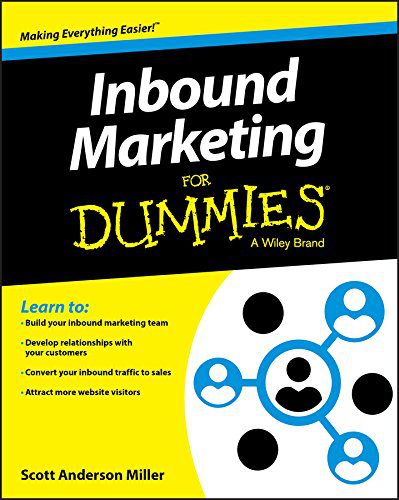 Description: This book is written to act as a "one-stop-shop" for marketers looking to learn about the fundamental principles in creating, launching, promoting, and measuring the success of inbound marketing tactics. Topics covered in the book's almost 400-page length include the three-step inbound process, pay-per-click advertising, attracting customers with targeted content, understanding dynamic consumers, and a suite of tips for introducing inbound marketing to a business. Inbound Marketing For Dummies is written by Scott Anderson Miller, an inbound marketing speaker, consultant, and author with almost thirty years of industry experience.
GO TO BOOK
---
OUR TAKE: One of the more recent titles listed here, this compact book will help marketers learn how to kickstart an inbound approach to marketing, develop a customer-centric strategy, and move their company into the future.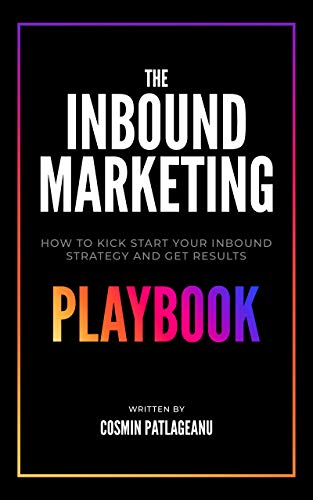 Description: If you're looking for a quick and easy-to-read introduction to inbound marketing, this book is a great place to start. At a compact 120 pages, the book is written from a practitioner's point of view and will provide readers with an overview of inbound marketing strategies. The text uses a mixture of real-world examples and how-tos to equip marketers of various experience levels with the tips and tricks they need to grow their company's marketing success. The Inbound Marketing Playbook is an accessible, modern gateway to the changing world of inbound marketing.
GO TO BOOK
---
OUR TAKE: Written by HubSpot co-founders Brian Halligan and Dharmesh Shah, this book is one of the most-read primers on the inbound marketing methodology and how it can improve your lead generation and nurturing efforts.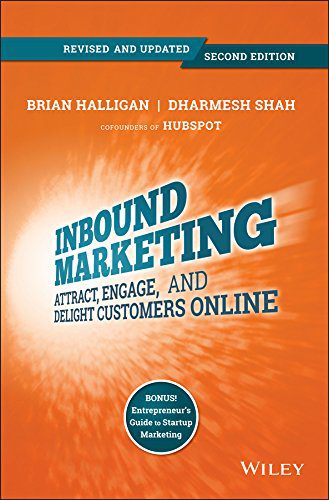 Description: This edition of Brian Halligan and Dharmesh Shah's best-selling Inbound Marketing book takes all of the insights that helped launch the inbound marketing movement and update them so companies of all sizes can learn how to utilize SEO tactics, build a significant social media following, convert website visitors into paying customers, and improve their understanding of topics like viral marketing, startup marketing, customer delight, visual content, entrepreneurial marketing, and more. The book is one of the highest-rated introductory guides to inbound marketing and has over 200 reviews on Amazon.
GO TO BOOK
---
OUR TAKE: Learn how the inbound marketing methodology can help your sales team boost profits and customer retention with this introduction to a new approach for improving the sales experience.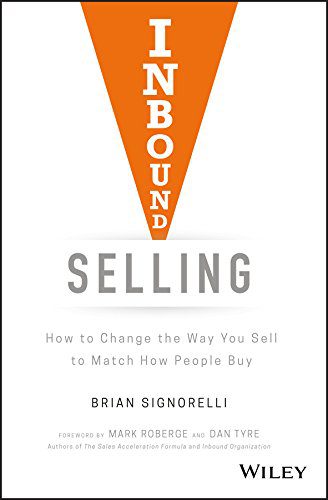 Description: Acting as a semi-companion piece to Justin Champion's Inbound Content, this book takes ideas from inbound marketing and translates them to the world of B2B sales. Written by Brian Signorelli—the director of HubSpot's Global Sales Partner program and found of a sales consulting firm—Inbound Selling will teach sales professionals to implement the inbound sales playbook into their selling strategies. Readers can expect to learn how to identify receptive buyers, address their pain points, make sales a team sport that empowers every salesperson, and, ultimately, tailor the buying experience to the specific needs of each prospective customer.
GO TO BOOK
---
OUR TAKE: LinkedIn is one of the most important platforms for marketers, but it's also more underutilized. With this book, you will learn to make LinkedIn part of your prospecting, pipeline building, lead generation, and social selling efforts.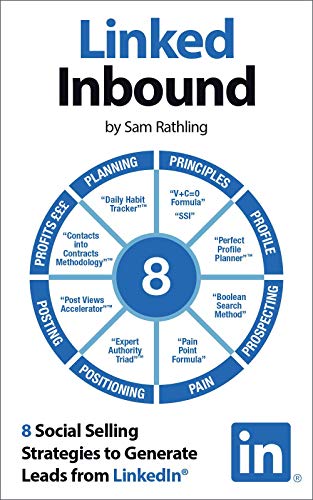 Description: Sam Rathling's book is written to help marketers, sales professionals, and team leaders develop a LinkedIn marketing strategy, build a reputation that attracts prospects to their brand, turn leads into paying customers, master social selling, and more. Rathling is the Chief Visionary Officer for a company that helps salespeople and business owners improve their sales. She has years of experience providing training and consulting services to customers. Some of the topics covered in her book include LinkedIn Sales Navigator, the value of LinkedIn Premium social selling best practices, designing a LinkedIn content marketing strategy, how to utilize LinkedIn Groups, and more.
GO TO BOOK
---
OUR TAKE: Mark Roberge's highly rated book is designed to provide active and aspiring entrepreneurs with the insights they need to develop a scalable, reliable approach to assembling a winning sales team that drives revenue.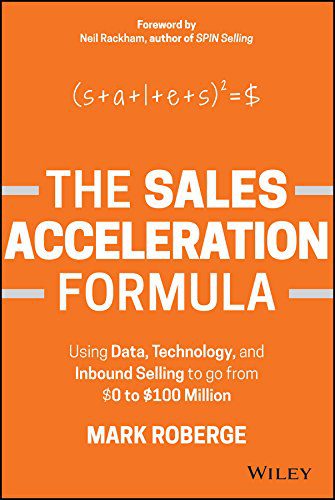 Description: As a former SVP of HubSpot's Worldwide Sales and Services department and a current Senior Lecturer at Harvard Business School, Mark Roberge is as experienced a sales professional as they come. With this book, he's taken his years of experience and compiled it into a formula for using technology, data, and inbound selling techniques to drive meaningful revenue gains. He provides readers with insights and best practices for hiring, training, and managing successful sales professionals. The book will also offer salespeople a formula for delivering consistently high-quality leads by leveraging the right technology platforms.
GO TO BOOK
---
OUR TAKE: Success in a modern marketing and sales landscape requires companies to preemptively answer their customers' questions. With this book, you'll learn how to use inbound selling strategies to predict customer pain points and provide solutions.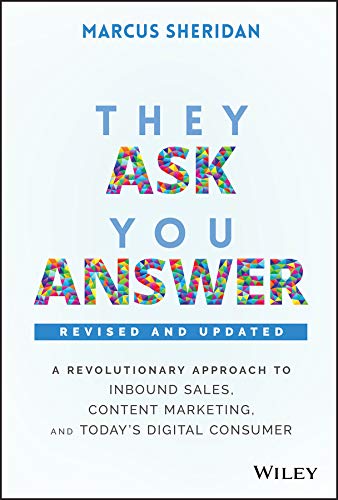 Description: This book provides companies with a straightforward guide to answering customer questions. Author Marcus Sheridan will introduce readers to the inbound marketing and selling tactics they need to align their sales and marketing departments and meet the increasing demands of modern buyers. Topics covered include content marketing strategies, using company websites to attract quality leads, achieving employee buy-in, transforming customers into brand advocates, and more. The popular title was recently updated to include new case studies and real-world examples to address emerging technologies, trends, and consumer habits.
GO TO BOOK
---
---