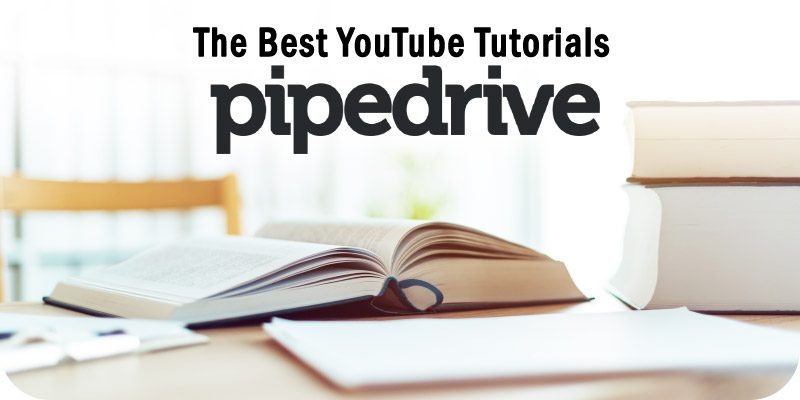 The editors at Solutions Review have compiled a list spotlighting some of the best Pipedrive training videos and demos on YouTube to help you become familiar with its functionalities.
Pipedrive is a customer relationship management (CRM) solution that provides sales professionals with an intuitive, interactive platform for tracking customer communications, managing leads, measuring performance with detailed metrics, automating tasks, and improving sales processes.
The Pipedrive solution is available in four versions—Essential, Advanced, Professional, and Enterprise—to provide companies of various sizes with the visual sales pipelines, email marketing, data integrations, workflow automation, reporting, forecasting, and pipeline management tools they need. Pipedrive primarily works with startups, SMBs, and enterprise-level companies in the education, hospitality, insurance, real estate, and non-profit markets.
However, learning how to use new software can be challenging, no matter how intuitive or user-friendly the solution is. If your company is new to the Pipedrive platform or is considering whether it's the right solution for your needs, there are plenty of online resources to help.
With that in mind, our editors compiled this list to spotlight some of the best Pipedrive training videos and demos available on YouTube. These videos come from industry experts and can help viewers learn more about HubSpot's functionalities and benefits.
Note: Don't forget to subscribe to Solutions Review on YouTube!
The Best Pipedrive Training Videos and Demo to Watch on YouTube
---
Channel: Paul Minors
Description: Paul Minors is a certified Pipedrive Partner with dozens of free video tutorials available on YouTube that cover the various tools Pipedrive's CRM solution offers. In this video, Minors provides his viewers with an up-to-date introduction to the Pipedrive platform. He'll cover the basic features it provides and explains how they can help sales teams improve lead management and nurturing.
---
Channel: Paul Minors
Description: With almost forty-thousand views, this video from Paul Minors is one of the most-watched Pipedrive demos on YouTube. The thirty-minute video outline the Pipedrive CRM UI and demonstrates how users can add leads to the platform, set up deals, develop custom fields, send emails, manage lead follow-ups, automate workflows, track deal values, create sales goals, and organize data.
---
Channel: Pipedrive
Description: If you want a rundown on Pipedrive's CRM functionalities, why not go straight to the source? Pipedrive's official YouTube channel offers plenty of free tutorials and tips for users to take advantage of. This video lets viewers learn about Pipedrive features like customizable pipelines, lead inboxes, bulk editing, activity calendars, reporting dashboards, deal pipelines, workflow automation, group emails, and more.
---
Channel: Pipedrive
Description: Learn about the functionalities available on Pipedrive's Essential plan with this comprehensive video. Viewers will learn about tools available across all of Pipedrive's programs and see firsthand how the Essential plan can help a business improve its sales with activity-based, time-saving selling tools. Pipedrive also has demos for their Advanced, Professional, and Enterprise plans.
---
Channel: Simon Sez IT
Description: Simon Sez IT is a popular YouTube channel that provides 300,000+ subscribers with multiple software training videos a week. In this hour-long Pipedrive training video, viewers will walk through the process of moving a deal through Pipedrive's pipeline, taking notes, setting follow-up activities, tracking performance, and using automation to ensure each lead is appropriately nurtured.
---
Channel: Simpletivity
Description: This compact, nine-minute demo zeros how Pipedrive's sales-centric CRM can help businesses connect with clients, manage the sales funnel, and close deals. Features covered in the video include lead management, sales pipelines, client records, custom notifications, sales forecasting, adding products, and sales activities.
---
---