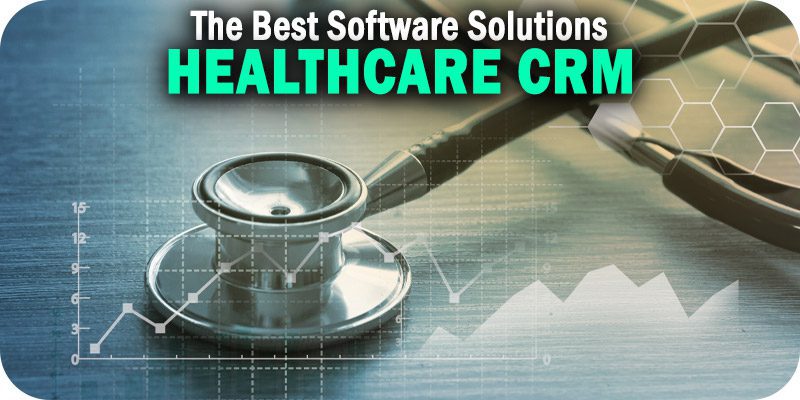 The editors at Solutions Review have compiled the following list to spotlight some of the best healthcare CRM software solutions for companies to consider. Solutions Review participates in affiliate programs. We may make a small commission from products purchased through this resource.
Organizations across the healthcare industry interact with countless people and systems, and managing all of the data, processes, and relationships involved in those interactions is no simple task. These enterprises need a solution capable of centralizing, standardizing, monitoring, and streamlining the processes involved in managing patient relationships. With that in mind, the editors at Solutions Review created this list, which profiles some of the best healthcare CRM software for healthcare professionals to consider.
Our editors selected these healthcare CRM software solutions based on each provider's Authority Score, a meta-analysis of user sentiment through the web's most trusted business software review sites, and our proprietary five-point inclusion criteria.
The Best Healthcare CRM Software Solutions to Consider
---
Description: Zendesk provides customers with a CRM experience focused on customer service and sales needs. With Zendesk Sell, its sales CRM platform, users can access sales automation software, pipeline visualization and management tools, mobile access, and more. Healthcare organizations can use Zendesk's functionalities to provide streamlined, personalized, and secure customer service that gives patients and employees the experiences they deserve. Additional features will help users unlock 360-degree views of patients and integrate information from medical devices, EHRs, and appointment history so professionals can spend less time on menial tasks.
---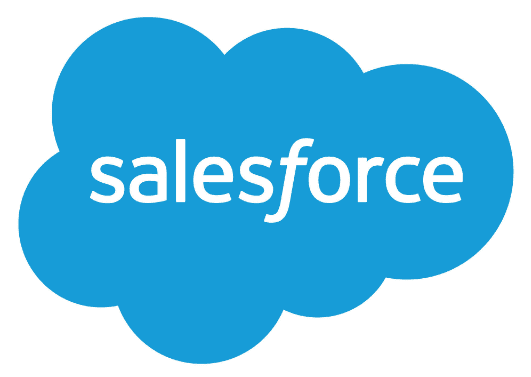 Description: Salesforce offers one of the most expansive and complete CRM products. The platform includes the company's sales and marketing applications, most notably the Sales and Marketing Clouds, Service Cloud, Analytics Cloud, App Cloud, and IoT service. Salesforce's healthcare CRM solutions will help organizations unify data around providers, payers, medical technology, pharma, and the public sector. Some of its healthcare-specific features include automated processes, connected patient experiences, transparent value chains, proactive crisis management, and more.
---

Description: Zoho is a multinational company specializing in software development, cloud computing, and web-based business tools. Its CRM solution suite includes journey orchestration, marketing automation, sales enablement, analytics, and process management. Zoho CRM can be optimized for the life sciences industries and provide medical sales reps, healthcare organizations, and other businesses across medical and pharmaceutical industries with an omnichannel communication platform. Features include inventory management, mobile access, sales automation, 360-degree customer profiles, customizable user interfaces, and a suite of third-party extensions.
---
Description: HubSpot is frequently brought up in discussions on CRM integration, as most of the providers in the marketing world offer integrations with the company's software. HubSpot is perhaps the most popular small business CRM since its core capabilities are available for free. Additional features, like enterprise licensing, can be purchased as an add-on to the commercially free options. HubSpot Service Hub, the company's customer service software, integrates with HubSpot CRM and can provide healthcare entities with conversational tools, help desk automation, customer feedback tracking, reporting tools, playbooks, a customer portal, knowledge base functionalities, custom surveys, and more.
---

Description: Freshworks provides business software solutions designed to be ready to go right "out of the box." For example, the company's CRM platform, Freshsales, comes equipped with the tools businesses need to identify loyal customers, improve engagement, personalize the shopping experience, and unify customer data. Healthcare organizations can use Freshsales' CRM capabilities to capture patient interactions, personalize billing processes, automate communications, set up sales sequences, boost productivity with intelligent workflows, generate reports, and more.
---

Description: Microsoft Dynamics 365 spans multiple technology categories and offers more than traditional customer relationship management capabilities. The Dynamics 365 product suite provides solutions for life sciences, providers, and payors. Capabilities for those healthcare-centric clients can be used to streamline care coordination, make data-driven decisions, personalize patient experiences, create nurture-based marketing campaigns, utilize chatbot assessments, automate online scheduling, and securely connect people, data, and processes to make unified patient profiles.
---
Description: Qualtrics is the "Experience Management (XM)" service category creator and works with organizations to improve and manage their customer, employee, product, and brand experiences. The XM Platform suite provides solutions to help healthcare providers and payers manage and improve experiences. Organizations can use these solutions to maintain regulatory requirements, improve patient experiences, predict needs, and streamline processes with call centers, telehealth, analytics, insurance management, and other tools.
---
Description: NetSuite, a property of Oracle, specializes in cloud-based solutions, including CRM, ERP, and e-commerce. NetSuite's cloud-based CRM updates in real-time. Its cloud-based CRM tool updates in real-time and provides standard features such as SFA, customer service management, marketing automation, and more. While best known for its healthcare ERP, NetSuite's CRM offering can also help healthcare entities provide memorable service, develop 360-degree customer views, streamline patient interactions, and compile data in a single repository.
---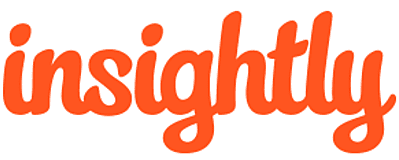 Description: Insightly is a unified CRM platform designed to align sales, marketing, and project teams around a single view of their customer base. The CRM includes workflow automation, lead routing, segmentation, campaigns, reporting, and email integration services to help marketers build meaningful relationships with present and future customers. Healthcare companies can use the Insightly solution suite to deliver unified patient experiences, generate higher revenues, streamline business processes, customize workflows based on user preferences, boost employee collaboration, and more.
---
Description: LeadSquared is a provider of marketing automation and sales execution solutions designed to help marketers and sales teams capture lead and activity data across channels to make each engagement meaningful and targeted. The platform uses machine learning to forge a deeper understanding of conversion attributes. With LeadSquared's HIPAA-Compliant Healthcare CRM, businesses in the healthcare industry can improve productivity across teams, boost flexibility, maximize the adoption of new processes, and automate marketing, intake, and lead management efforts.
---

Description: Maximizer is a feature-rich CRM product highlighted by sales function capabilities alongside marketing automation, contact management, business intelligence, cloud-based data storage, deployment tools, customer service features, and a companion mobile application. Some of the features that healthcare organizations can benefit from cover patient forecasting, 360-degree patient views, case management, service metric dashboards, dynamic list segmentation, real-time data, and patient relationship management,
---
Description: Creatio is a global software company providing low-code process management and CRM platforms. Its CRM solution is divided into three products: Marketing, Sales, and Service. The company also offers a suite of services for software implementation alongside support and training for its sales, marketing, and customer service users. With Creatio's low-code CRM for the pharma industries, users will have access to features for account management, segmentation, closed-loop marketing tools, automated scheduling, pre-configured graphs, field force management, sales automation, and more.
---