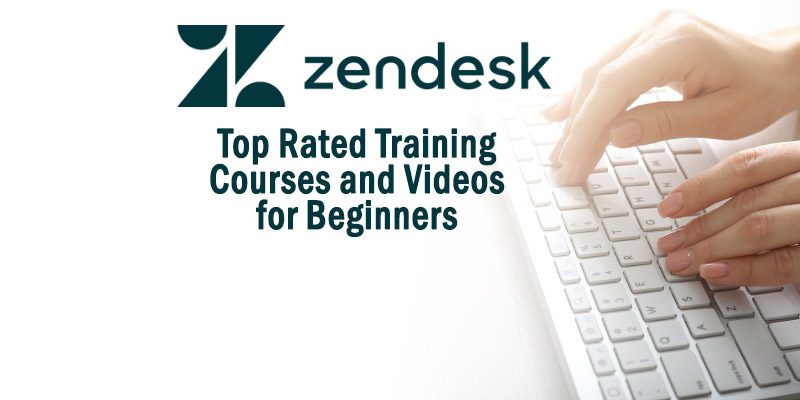 The editors at Solutions Review have compiled a list spotlighting some of the best Zendesk training courses, videos, and demos to help you become familiar with its functionalities. Solutions Review participates in affiliate programs. We may make a small commission from products purchased through this resource.
Zendesk is one of the leading platforms for sales, marketing, and customer service teams. With its sales automation software, pipeline visualization, lead management, mobile access, and reporting capabilities, Zendesk provides clients with a flexible CRM and Service platform that can be configured to meet the needs of various industries worldwide. However, like any software, there can be a learning curve for marketers and service reps who are new to the Zendesk platform.
With that in mind, our editors compiled this list to spotlight some of the best Zendesk training courses, demos, and tutorials on sites like Udemy and YouTube. These videos come from industry experts and can help viewers learn more about Zendesk's functionalities and benefits.
The Best Zendesk Training Courses on Udemy
---
OUR TAKE: If you want to preemptively equip yourself with the skills you need to be a Zendesk administrator, this training course will ensure you get started on the right foot.
Description: Across this course's almost four hours of video lecture material, active and aspiring Zendesk admins will learn how to configure the Zendesk platform, set up business rules, create workflows, and more. The course covers Zendesk's Support Professional edition, its Email and Web Widget channels, and the various processes involved in business rules and reporting.
GO TO COURSE
---
OUR TAKE: This bestselling course will teach you how to solve tickets with Zendesk's ticketing system and guarantee you have the expertise you need to boost your efficiency.
Description: Customer service agents that enroll in this compact, two-hour training course can expect to learn the basics of Zendesk's customer support tools, how to update and solve tickets, personalize the dashboard, and more. Alongside the video lectures—which use a test environment to help learners follow along—the course includes several downloadable resources and quizzes to help them put their new skills into practice.
GO TO COURSE
---
The Best Zendesk Training Videos and Demos to Watch on YouTube
---
Channel: Astral Web Inc.
Description: In this twenty-minute demo, the team at Astral Web Inc. provides viewers with a walkthrough of Zendesk Chat's Team plan. Topics and tools covered include Zendesk Live Chat settings, opening tickets in Zendesk Support, analytics, examples of how live chat works, and settings around managing messages, agents, end-users, departments, triggers, routing, and more.
---
Channel: IM and SEO Tools
Description: Learning new software can be challenging, no matter how intuitive its interface is (or isn't). This forty-minute training video can make that learning a little easier as viewers will learn about Zendesk's pricing plan, account set up, email submissions, customer settings, adding agents, setting up customer schedules, administration settings, business rules, automations, website widgets, ticket management, email, help desk functionalities, and more.
---
Channel: Scott D. Clary – Success Story Podcast
Description: If you want a more in-depth exploration of the Zendesk platform, Scott D. Clary's nearly ninety-minute video can help. The popular video will introduce viewers to the basics of the Zendesk software solution, including its pricing plans, account setup, email tools, ticket settings, admin channels, business rules, ticket view management, live chat channels, external application, management, website widgets, and more.
---
Channel: Zendesk
Description: Like any CRM or customer service solution, Zendesk's analytics capabilities are a critical tool for users across industries and departments. In this official Zendesk introduction, viewers will see how Zendesk's Explore and Analytics tools function in a compact fifteen-minute demonstration. This is the first video in a series, so if you want more, you can find additional walkthroughs on Zendesk's website.
---
---