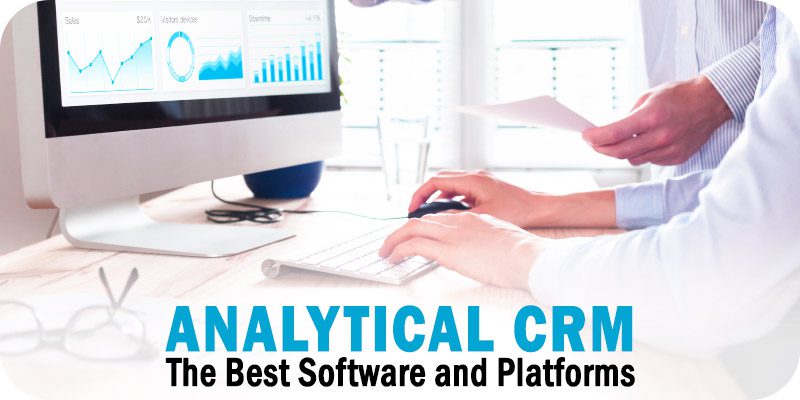 The editors at Solutions Review have compiled the following list to spotlight some of the best analytical CRM software and tools for companies to consider. Solutions Review participates in affiliate programs. We may make a small commission from products purchased through this resource.
Customer Relationship Management (CRM) is an important technology for companies across industries. In many cases, the backbone of successful CRM solutions is its data and analytics capabilities, as these are responsible for informing the strategies implemented by a company's sales and marketing teams. While many CRM solutions include analytics as a feature, others offer a standalone analytical CRM platform or add-on. To help you find the best fit for your business needs, the Solutions Review team compiled a list of top-rated analytical CRM software and tools.
Our editors selected these software solutions based on each provider's Authority Score, a meta-analysis of user sentiment through the web's most trusted business software review sites, and our proprietary five-point inclusion criteria. The list is organized in no particular order.
The Best Analytical CRM Software and Platforms
---
Platform: Zoho Analytics
Description: Zoho is a multinational company specializing in software development, cloud computing, and web-based business tools. With Zoho Analytics, a self-service BI and data analytics software, companies can track key business metrics, identify long-term trends, pinpoint outliers, analyze company data, and turn that raw data into visualizations, reports, and dashboards. The platform also includes an AI-powered analytics function, courtesy of the "intelligent assistant" Zia, who can auto-generate reports on data, forecast trends, and more.
---
Platform: Pipedrive Insights
Description: Pipedrive provides a clean, intuitive, and interactive CRM tool to help sales professionals manage leads, track communications, automate tasks, measure performance with detailed metrics, and improve sales processes. With its Pipedrive Insights feature, sales teams and businesses can utilize customizable reports, revenue forecasts, sales dashboards, performance tracking, and other tools to understand the reasoning behind their data and use it to identify opportunities for improvement.
---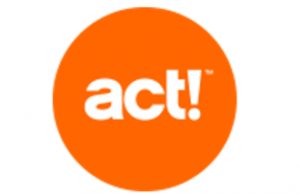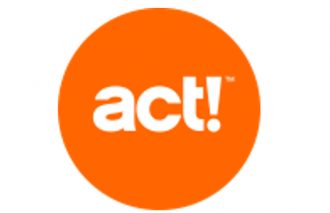 Platform: Act! Insight
Description: Included as part of the Standard and Expert Act! CRM packages, Act! Insight provides users with interactive, graphical analytics dashboards designed to guide decision-making. The solution's dashboard includes visual snapshots of real-time metrics, customization, personalized filters, and built-in dashboard views covering individual, team, and business performance. The platform can pull data across Act! 's entities, reporting-based fields, and custom fields. Companies can also use the software to monitor KPIs on sales, marketing, and business health.
---
Platform: Zendesk Explore
Description: Zendesk provides customers with a CRM experience focused on customer service and sales needs. The company's reporting and analytics capabilities, known as Zendesk Explore, can help its service customers integrate data from all available channels, improve rep productivity, identify new insights, and streamline the process of measuring how a customer interacts with your brand. Other features include real-time and historical data analysis, pre-built dashboards for multiple channels, customizable dashboards, shareable charts, and more.
---
Platform: HubSpot CRM
Description: The HubSpot platform includes analytics software capabilities to provide customers with reports and a dashboard to measure marketing campaign performance. HubSpot's analytics tools will assess the quantity and quality of web traffic, analyze page performance, filter analytics by country or specific URL structure, and identify which traffic sources bring in the most sessions, contacts, and customers. Users can also use the analytics features to generate detailed reports for marketing assets like landing pages, emails, blog posts, social media accounts, calls-to-action, and more.
---
Platform: Dynamics 365 Customer Insights
Description: The Customer Insights feature in Microsoft Dynamics 365 brings transactional, behavioral, and demographic data together in real-time to create a 36-degree view of customers. The platform offers digital and cross-channel analytics, out-of-the-box custom and interactive reports, and pre-built AI models with predictive capabilities. These analytics capabilities are designed to unify customer data and generate AI-powered insights into customer behavior.
---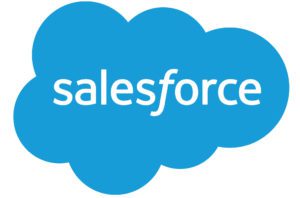 Platform: CRM Analytics
Description: Salesforce's CRM Analytics solution, formerly known as Tableau CRM, connects directly to a company's CRM data. From there, the software can automatically analyze data, generate predictive analytics, and automate actions with the help of pre-built apps. Salesforce's analytical CRM software is designed for customer-facing teams looking to improve actionability, develop AI-driven insights, integrate analytics throughout the Salesforce CRM, and provide employees of all skill sets with the analytics they need. It is optimized for mobile use on both Android and iOS.
---

Platform: Freshworks Neo
Description: Freshworks Neo is an end-to-end, AI-powered enterprise platform with an analytics system designed to help users derive insights from prominent user touchpoints, improve the customer journey, optimize employee processes, and make informed, business-critical decisions across the customer lifecycle. Freshworks Analytics is also equipped with custom reporting functionalities that empower companies to track the metrics that matter the most to their company.
---
Platform: NetSuite CRM
Description: NetSuite specializes in cloud-based solutions, including CRM, ERP, and e-commerce. NetSuite's cloud-based CRM updates in real-time. Its cloud-based CRM tool updates in real-time and provides standard features such as SFA, customer service management, marketing automation, and more. Its CRM solution includes a suite of built-in reporting, real-time analytics, and role-based dashboards to help sales, service, and marketing teams monitor performance across campaigns and strategies.
---
Platform: Infor CRM
Description: Infor's cloud-based CRM solution includes sales, marketing analytics, reporting, and customer services capabilities that can easily integrate with other Infor products, including its ERP, Business Intelligence, and Customer Experience solutions. For example, Infor CRM users can plug into Infor's business intelligence platform, Birst, and utilize its embedded analytics functionalities to gain deeper visibility into sales processes, automate manual processes, manage customer lifecycles, capitalize on sales opportunities, and unlock real-time operational and sales data updates.
---

Platform: Prophet Analytics
Description: Prophet Analytics, offered by Avidian, utilizes PowerBI to provide users with standardized reports across three categories: pipeline, activity, and new customers. Pipeline analytics reports cover data like active, won, and lost sales opportunities. The activity report tracks how many contacts have been interacted with, what outreach methods were used, and how successful those interactions were. Meanwhile, the new accounts reports provide companies with a snapshot of active, won, and lost revenue and information on how many contacts, companies, and opportunities have been created within the analytical CRM product.
---

Platform: Maximizer CRM
Description: With built-in business intelligence and analytics tools, Maximizer's Insights feature is designed to help companies see "the big picture" with period-over-period performance numbers relating to revenue forecasts and strategic planning. The software can guide its users on what to do next and when, so employees of various experience levels can access the data they need. Other features included with Maximzier's analytical CRM offering include pre-built templates, dynamic dashboards, goal tracking, growth calculations, and more.
---
Platform: Nextiva Analytics
Description: Nextiva's analytics capabilities are available as an add-on to its sales and marketing solutions. With these tools, customers can utilize standard and custom reports, dashboards, business performance monitoring tools, automated call recordings, customer satisfaction analysis tools, and more. Nextiva's platform is designed to help its customers use data to make informed business decisions, predict outcomes and performance, and get a snapshot of their business anytime.
---
Platform: Creatio Marketing
Description: Creatio's marketing and sales CRM platforms come equipped with customer data analytics tools to track leads, set parameters, and evaluate the overall coverage of existing and potential customers in the customer database. The platform's analytics tools can also evaluate marketing efficiency, optimize campaigns, identify bottlenecks, assess conversion rates throughout the lead management process, and obtain a 360-degree view of ongoing sales and marketing efforts.
---