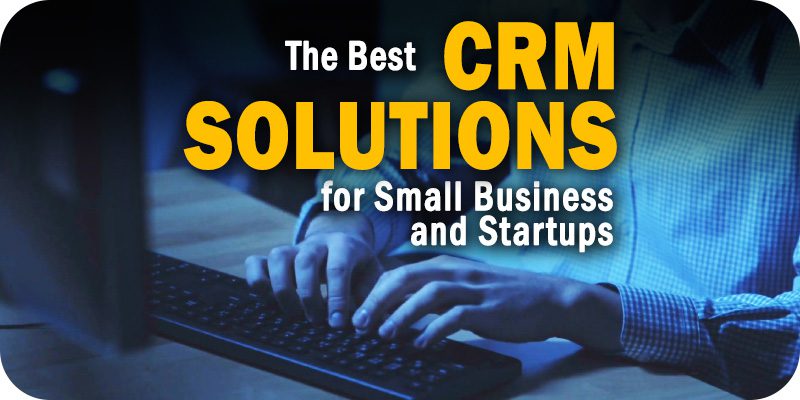 The editors at Solutions Review have compiled a list to spotlight some of the best CRM solutions for small businesses and startups based on functionalities, market share, pricing, and ability to add value to a small business operation.
Companies of all sizes and industries can benefit from a Customer Relationship Management (CRM) software solution. These marketing platforms centralize business functions and make it easier for teams to coordinate sales, marketing, and service strategies for maximum lead generation, conversion, and retention rates. A CRM solution can be especially valuable for small businesses and startups since they are likely working with smaller budgets and need software to meet their present and future business needs.
However, finding the right CRM solutions for small businesses and startups is easier said than done. With so many companies offering different CRM products, identifying the best solution for your company's unique needs can be challenging. To help, the editors at Solutions Review have compiled a list spotlighting some of the best CRM solutions for small businesses and summarized the capabilities each one offers. The list below isn't static, and the companies listed may change as the market evolves.
The Best CRM Solutions for Small Businesses and Startups
---
Pricing: Monday offers five editions of its software (Free, Basic, Standard, Pro, and Enterprise). The Free version is for individual users, and the other versions are based on a per-user, per-month pricing model. For example, the Basic version starts at $8/user, the Standard at $20/user, Pro at $16/user. Companies are billed on an annual basis.
Description: Monday is a cloud-based, scalable, and flexible project management software for companies of all sizes. With Monday's CRM solution, companies can create a custom platform using ready-made templates and tailor sales pipelines, workflows, and processes to meet business needs and drive growth. The integrated sales and marketing CRM includes sales pipeline visualizations, centralized data management, mobile access, workflow automation, customer tracking, custom automations, pipeline management, custom dashboards, and a collection of integrations.
LEARN MORE
---
Pricing: Startups are encouraged to apply for Zendesk's Startup Program, which provides startup companies free access to Zendesk's products for six months. After that trial period ends, startups can explore the Zendesk Sales and Service pricing models available to all companies, which start as low as $19 per user/month.
Description: Zendesk provides its customers with a customer experience platform built around the needs of sales and customer service teams. The company's product suite includes sales automation software, pipeline visualization, management tools, mobile access, lead management, and reporting tools. Zendesk also offers solutions tailored to the specific needs of SMBs and startups. These solutions include AI automations, unified user dashboards, chatbots, real-time analytics, and more.
LEARN MORE
---
Pricing: Keap offers three versions of its platform for companies of various sizes: Lite, Pro, and Max. The Lite version is best suited for new businesses, supports one user, and can manage up to 500 contacts. Keap Lite starts at $56/month for the first five months. Additional users can be added for $30 each.
Description: Keap provides CRM and marketing automation solutions for small businesses. The company's customizable CRM capabilities are powered by sales and marketing automation and help SMBs improve their customer experiences and boost conversions. Features include automated lead capture, custom lead forms, landing pages, automated follow-up messages, data management, mobile functionalities, contact segmentation, and more.
LEARN MORE
---
Pricing: ClickUp offers five versions of its application suite: Free, Unlimited, Business, Business Plus, and Enterprise. The first three are best suited for small businesses, startups, and individual entrepreneurs. The Free plan is for personal use, Unlimited is ideal for small teams, and Business is tailored to meet the needs of mid-size and growing businesses.
Description: ClickUp is a task and project management application designed to help teams of all sizes plan, organize, and collaborate from a single, customizable app. The software has hundreds of project management and CRM features to help companies plan, organize, and collaborate on strategies. For startups, ClickUp offers features to help businesses develop long-term success strategies and manage their ideas, workflows, and teamwork in a shared place. Capabilities include goal tracking, team management, product roadmaps, task automation, project management, and more.
LEARN MORE
---

Pricing: Freshsales Suite is available in four editions (Free, Growth, Pro, and Enterprise). Small companies and startups should get started with the Free edition, which allows for 100 marketing contacts. The remaining editions allow 1,000 contacts, with room for expansion via purchasing the Marketing Contact add-on. The Growth model starts at $15/month, Pro at $39/month, and Enterprise at $69/month. They are all billed annually, but monthly versions are also available with a slight uptick in cost.
Description: Freshsales is a high-performing sales CRM for small and mid-market businesses that see diminishing returns at an upper enterprise level. The CRM platform includes custom sales activities, sales sequences, automation tools, workflows, AI-based lead scoring, chat campaigns, cloud telephony, email integrations, pipeline management, CPQ capabilities, analytics, custom reports, mobile functionalities, and more.
LEARN MORE
---

Pricing: The ActiveCampaign platform is available in four pricing models: Lite, Plus, Professional, and Enterprise. Each package can be paid on either a monthly or yearly basis. Small businesses and startups should look at the Lite edition (which starts at $25/month when paid annually) and the Plus edition (starting at $49/month when paid yearly).
Description: ActiveCampaign provides companies of all sizes with a customer experience automation platform (CXA) designed to help automate and customize marketing efforts. Alongside its industry-specific capabilities, ActiveCampaign provides SMBs, individual entrepreneurs, and startups with features designed to help users develop, manage, and automate meaningful customer experiences. Features include advanced segmentation tools, machine learning technology, free migration services, multiple training options, a drag-and-drop automation builder, email marketing automation, an extensive collection of integrations, and more.
LEARN MORE
---
Pricing: HubSpot's CRM platform is available in four editions: Free, Starter, Professional, and Enterprise. Startup companies can start with the Free model and upgrade to a more advanced version. The Starter version starts at $45/month when charged annually.
Description: HubSpot offers various capabilities centered around marketing, sales, customer service, content management, and operations. The company is one of the leading global CRM and marketing platforms, as users can easily customize the suite of accessible services it offers. HubSpot offers a free version of its CRM platform for small companies outfitted with features for sales teams, marketers, business owners, operations, and customer service.
LEARN MORE
---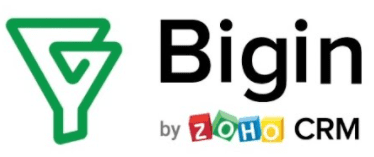 Pricing: Bigin can be used in a Free version, which supports a single user, and an Express version, which starts at $9 per user/month. Companies can also expand on the platform with additional records, file storage, and more.
Description: Zoho launched Bigin in 2020 as a pipeline-centric CRM solution built to help small and micro-businesses engage with prospects, manage their pipeline, boost growth rates, and close more deals. The solution includes email marketing, built-in telephony, customizable workflows, pipeline management, automated tasks, pre-built dashboards, real-time alerts, data management, GDPR, data security, and other functionalities to help small businesses streamline and optimize their sales processes.
LEARN MORE
---
Pricing: Copper is available in three models: Basic, Professional, and Business. The Basic plan starts at $29 per user per month and is best for small businesses looking to get organized. The Professional plan starts at $69 per user per month and can help growing companies continue their upward trajectory, while the Business plan is tailored to the needs of scaling businesses.
Description: Copper is a marketing and CRM solution for Google Workspaces designed to help entrepreneurs, startups, and small teams grow their businesses from a single, centralized system. The small business CRM platform includes a suite of tools for automated data entry, capturing contact information, updating databases, increasing collaboration, and connecting all of a brand's files, docs, emails, notes, contracts, and invoices in one place. Copper can also integrate with popular tools like Google, HubSpot, MailChimp, Dropbox, LinkedIn, Slack, and more. 
LEARN MORE
---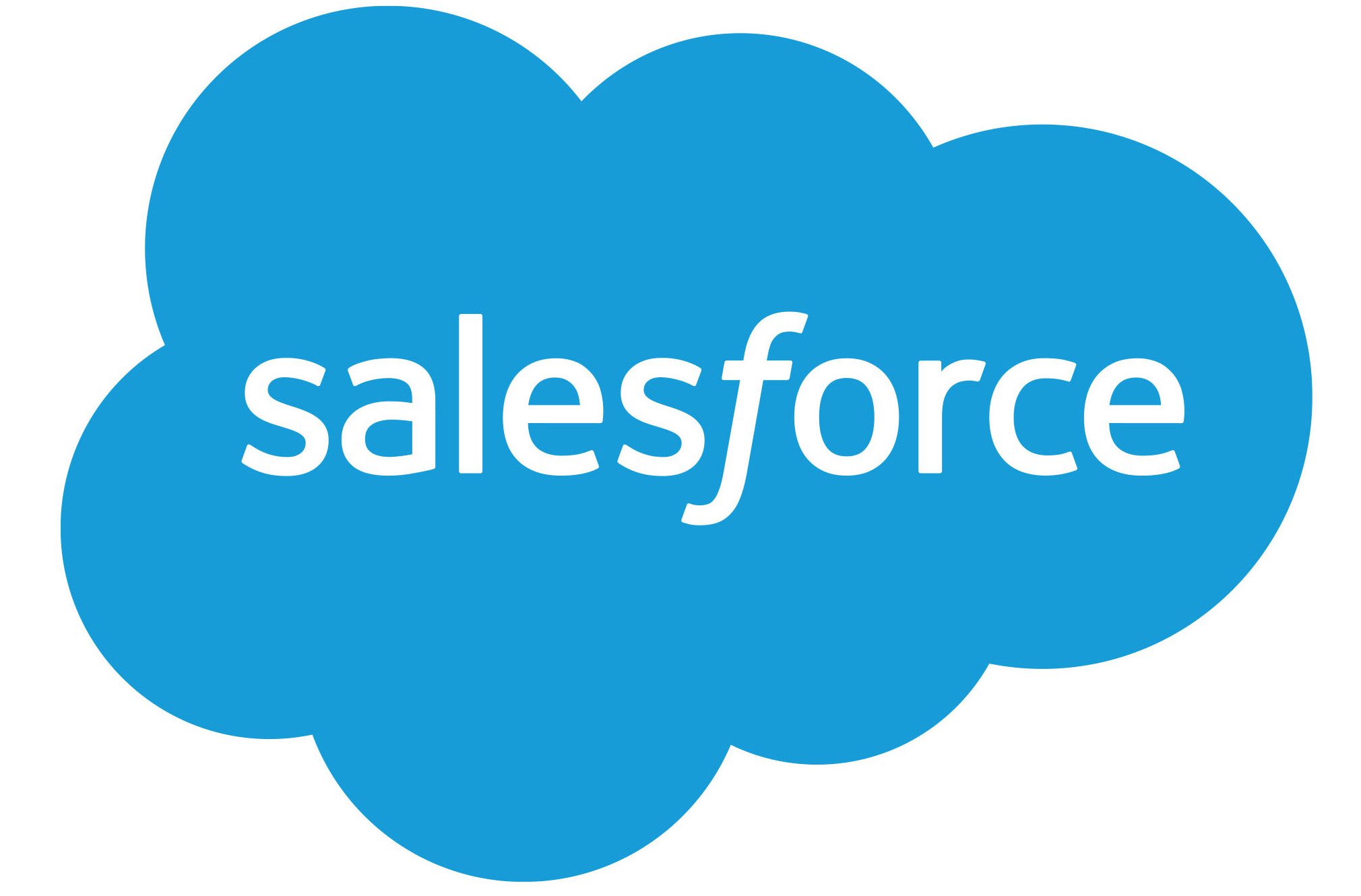 Pricing: Salesforce's small business CRM solution is available in four models: Essentials, Sales Professional, Service Professional, and Pardot Growth. Startups should consider the Essentials version, which starts at $25 per user/month. Smaller companies can also benefit from the Sales or Service Professional suites, which start at $75 per user/month and offer deeper sales and customer service tools. All of the models are charged annually.
Description: Salesforce offers one of the most expansive and complete CRM products. The platform includes the company's sales and marketing applications, most notably the Sales and Marketing Clouds, Service Cloud, Analytics Cloud, App Cloud, and IoT service. Salesforce is fully mobile, and its Complete Customer Management Solution is best-in-class. Salesforce also offers a version of its CRM tailored to smaller businesses so that up-and-comers can benefit from a customizable, scalable platform with built-in AI technology, and an app ecosystem to help them get more mileage from the tools they already use.
LEARN MORE
---
Pricing: Nutshell offers various pricing tiers for its Sales and Marketing CRM solutions. Nutshell Sales has two versions, Starter and Pro, which start at $19 per user/month and $35 per user/month, respectively. Nutshell Marketing's pricing is based on the number of contacts a company is working with. For example, if a small business wants support for up to 2,500 contacts, it can expect to pay $40/month.
Description: The Nutshell CRM platform provides a user-friendly experience tailored to the needs of small and mid-size businesses across industries. Its CRM platform includes sales automation, reporting, pipeline management, email, team collaboration, marketing, contact management, and other capabilities to help users attract, convert, and retain customers. It also provides a variety of integrations with other valuable tools like Gmail, Mailchimp, Slack, Zendesk, and more.
LEARN MORE
---
Pricing: Exact's CRM platform is a scalable solution available in the cloud and on-premises. Pricing estimates are available upon request.
Description: Exact provides startups, small companies, accountants, manufacturing companies, wholesalers, and service providers with financial and business software solutions. The company's products include financial, CRM, human resource management, business management, manufacturing, wholesale distribution, and project management software. The Exact CRM platform for small businesses includes sales forecasting, customer data management, dashboards, mobile functionalities, and more.
LEARN MORE
---
Pricing: Buffer is available in three pricing models: Free, Essentials, and Team. The Free version can manage up to three channels and supports a single user. Small businesses and startups will most benefit from the Essentials package, which starts at $5 per social channel. The Essentials plan is billed annually and includes a suite of publishing, analytics, and engagement tools.
Description: Buffer is an intuitive social media management platform designed to help businesses, agencies, brands, and individuals improve social media engagement. The platform provides users with a suite of products and features for publishing, social media analytics, engagement, landing page development, internal collaboration, and social media management tools for all the leading platforms, including Instagram, Twitter, Facebook, Pinterest, and LinkedIn.
LEARN MORE
---

Pricing: There are three versions of the Capsule CRM for companies to consider. The Professional model is best suited for smaller teams and starts at $18 per month/user. The Teams package is catered to the needs of rapidly growing teams and is available at $36 per month/user. There are also Free and Enterprise versions that offer basic and premium functionalities, respectively.
Description: Capsule is a CRM solution for small, mid-size, and startup companies looking for a reliable, easy-to-use tool to help them stay organized, build customer relationships, minimize user input, and maximize sales opportunities. Alongside its ability to integrate with popular software like Mailchimp, Zendesk, Microsoft, and G-Suite, Capsule also has capabilities for contact management, sales analytics, data security, task management, customizable record-keeping, and sales pipeline management. The scalable platform is best suited for startups and SMBs but is also used for large-scale growth businesses.
LEARN MORE
---
Pricing: Agile CRM is available in four editions: Free, Starter, Regular, and Enterprise. Small businesses should explore the Free version, which supports up to 10 users, and the Starter version, which starts at $9/month when paid yearly and offers expanded functionalities. The CRM can grow alongside its users, too, as the Regular version is available at $30/month in a yearly package, while Enterprise starts at $48/month.
Description: Agile CRM offers a portfolio of CRM, sales, social media, sales enablement, web engagement, and marketing automation functionalities for real estate, SaaS, e-commerce, and other markets. Small businesses that work with Agile will have access to integrated marketing automation, built-in web pop-ups, live chat, multimedia email marketing, real-time alerts, social media marketing, contact management, personalization tools, and more. Agile CRM also integrates with Facebook, Twitter, and LinkedIn, allowing contacts and social pages to be easily transferred to benefit your marketing and sales strategies.
LEARN MORE
---

Pricing: Vtiger offers three primary pricing models for its CRM solution: Pilot, One Professional, and One Enterprise. The Pilot model is free and contains a suite of features for companies starting out. One Professional starts at $30 per user/month, and One Enterprise starts at $42 per user/month.
Description: Vtiger breaks silos between marketing, sales, and support teams to view a company's customer base. The company encourages team collaboration while keeping them organized, productive, and in sync. For example, the platform automatically assigns leads to agents based on location, deal size, availability, language, and other preferences. Vtiger's product suite includes unified customer views, workflow automation, real-time reports, contact management, and a collection of integrations.
LEARN MORE
---
Solutions Review participates in affiliate programs. We may make a small commission from products purchased through this resource.
<script> (function() { var d = document, s = d.createElement('script'), cb = new Date(), h = window.appWikiRequestUrl || 'https://appwiki.nl'; s.src = h + '/js/partner-brand-views-logger.js?cb=' + cb.getFullYear()+cb.getMonth()+cb.getDate()+cb.getHours(); s.defer = true; s.async = true; (d.head || d.body).appendChild(s); })(); </script>