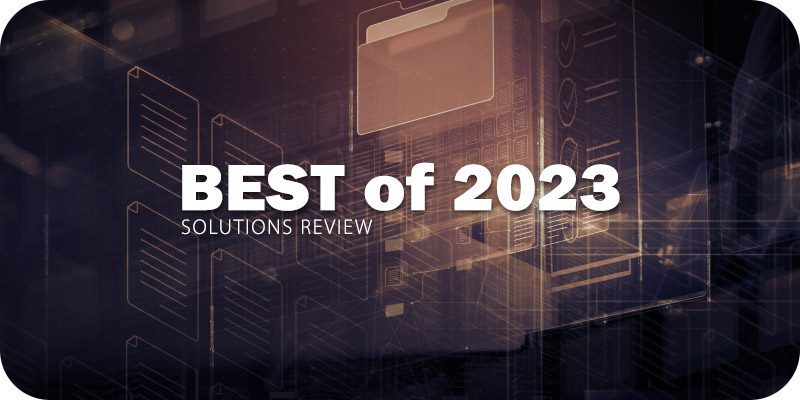 Solutions Review's listing of the best CRM software companies is an annual look into the solution providers included in our Buyer's Guide and Solutions Directory. Our editors gathered this information via online materials, reports, product demonstrations, conversations with vendor representatives, and free trial examinations. Solutions Review participates in affiliate programs. We may make a small commission from products purchased through this resource.
A company's interactions with its customers are a driving force behind its ever-evolving marketing and sales strategies. Many companies have turned to Customer Relationship Management (CRM) solutions to help them turn those interactions into ongoing relationships. With these solutions, marketers can automate tasks, analyze large quantities of data, and improve customer and employee experiences. Since CRM solutions cover a range of capabilities for businesses of all shapes and sizes, the marketplace continues to grow in new and unique ways.
However, finding the best CRM solution for your company isn't always easy. There's no one-size-fits-all solution, as different products will have different pros and cons. With that in mind, Solutions Review editors updated this list of the best CRM software companies in the marketplace to consider if you're looking for a new solution in 2023 (and beyond).
Note: Companies are listed in alphabetical order.
The Best CRM Software Companies for 2022
---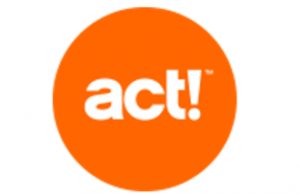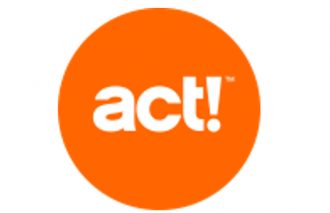 Description: The Act! platform provides CRM and marketing automation capabilities that include pipeline visuals and management, customer database management, pipeline management, business insights, reports, and more. The provider also has an extensive library of support resources such as software tutorials, video training, and a ticket system for in-depth issues. Act! can connect with hundreds of popular apps and software your business may already use. This product is best for small and medium-sized organizations. 
---
Description: Agile CRM offers an "all-in-one" CRM product suite that includes functionalities for sales, marketing, and customer service teams across the real estate, e-commerce, SaaS, and other small-to-midsize business markets. Other features cover social media, marketing automation, contact management, web engagement, sales enablement, telephony, email marketing, and more. The platform also has a Free version that allows up to 10 users. Agile CRM integrates with Facebook, Twitter, and LinkedIn, allowing contacts and social pages to be easily transferred to benefit your marketing and sales strategies.
---
Description: Apptivo's Customer Relationship Management solution enables its users to attract, engage, and retain more customers. It offers a highly customizable experience, allowing users to manage each aspect of CRM through a network of connected applications. Industries such as retail, real estate, manufacturing, travel, and hospitality will find value in this software, but it's important to note that it offers modular and limited 3rd party integrations. With a comprehensive and intuitive lead conversion process and an affordable price point, Apptivo can help users focus on customer needs with a suite of traditional and effective CRM capabilities.
---
Description: Bitrix24 is a low-cost CRM software with marketing automation, customer support, and client management features. In addition to being available in the cloud and on-premise, Bitrix24 is accessible on desktop and mobile devices. Whether your organization is looking for a multichannel, marketing-oriented solution, or a heavily sales-oriented CRM, Bitrix24 provides one of the best CRM tools for smaller businesses. The vendor even offers various pricing models that depend on the number of intended users, making it especially viable for emerging companies.
---
Description: Blueshift offers an AI-driven platform for cross-channel marketing solutions for email marketing, marketing automation, mobile marketing, audience targeting, predictive intelligence, audience segmentation, and more. With the ability to segment customers based on real-time data and predict their future actions, the tool provides a unique CRM solution for organizations looking to take advantage of artificial intelligence and machine learning. 
---
Description: Copper is a marketing and CRM solution for Google Workspaces designed to help entrepreneurs, startups, and small teams grow their businesses from a single, centralized system. The company's CRM platform has lead management, contact management, actionable reports, visual pipelines, deal tracking, custom reports, and more. Copper can also integrate with popular tools like Google, HubSpot, MailChimp, Dropbox, LinkedIn, Slack, and many more. 
---
Description: Creatio is a global software company providing low-code process management and CRM platforms for companies operating in the public sector, financial services, telecommunications, advertising, manufacturing, pharma, transportation, and other industries. Its CRM solution is divided into three products: Marketing, Sales, and Service. The company also offers a suite of services for software implementation alongside support and training for its sales, marketing, and customer service users.
---

Description: Freshworks provides business software solutions designed to be ready to go right "out of the box." For example, the company's CRM platform, Freshsales, comes equipped with the tools businesses need to identify loyal customers, improve engagement, personalize the shopping experience, and unify customer data. The sales and marketing CRM offering can also integrate with Freshdesk, a customer support platform that will help businesses offer a holistic shopping experience. 
---
Description: HubSpot is frequently brought up in discussions on CRM integration, as most of the providers in the marketing world offer integrations with the company's software. HubSpot is perhaps the most popular small business CRM since its core capabilities are free. Additional features, like enterprise licensing, can be purchased as an add-on to the commercially free options. HubSpot also has platforms and solutions for sales, service, content management, and operations. HubSpot's CRM is affordable for small businesses and organizations, especially with its negligible contact and data space limits.
---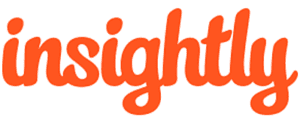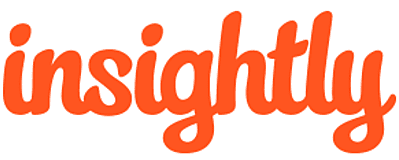 Description: Insightly is a unified CRM platform designed to align sales, marketing, and project teams around a single view of their customer base. The CRM includes workflow automation, lead routing, segmentation, campaigns, reporting, and email integration services to help marketers build meaningful relationships with present and future customers. The Insightly AppConnect platform allows users to access hundreds of pre-built app connectors. Insightly works with companies across the manufacturing, financial, healthcare, consulting, sales, insurance, e-commerce, and professional services industries.
---
Description: Keap is a CRM and marketing automation solutions provider for growth-oriented companies. While the company focuses on small and medium-sized businesses, it does offer a solution for established, larger firms. Keap's CRM platform can be configured to meet the needs of multiple industries, equipping them with the sales and marketing automation tools they need to grow their business. Those tools include landing pages, automated follow-ups, multichannel marketing campaigns, customizable forms, sales pipeline management, reporting, appointment scheduling, one-on-one email messaging, SMS, payment management, and more.
---
Description: Maximizer is a feature-rich CRM product highlighted by sales function capabilities alongside marketing automation, contact management, business intelligence, cloud-based data storage, deployment tools, customer service features, and a companion mobile application. Maximizer also includes features like unlimited storage and investment account management, which are available via a collection of different sales package add-ons. It even offers a variety of CRM solutions at other price points, making this a solid choice for various businesses. 
---

Description: Microsoft Dynamics 365 spans multiple technology categories and offers more than traditional customer relationship management capabilities. The solution is more focused on customer support than its competitors. Dynamics 365 provides users with a complete customer view, agile support models, predictive analysis, and integrated AI functionality, and it easily integrates with other Microsoft products. With deployment options for small, medium, and enterprise-level businesses, this product is viable for almost any business, regardless of size or need. 
---

Description: Monday is a cloud-based, scalable, and flexible project management software for companies of all sizes. With Monday's CRM solution, companies can create a custom platform using ready-made templates and tailor sales pipelines, workflows, and processes to meet business needs and drive growth. The integrated sales and marketing CRM includes sales pipeline visualizations, centralized data management, mobile access, workflow automation, customer tracking, custom automations, pipeline management, custom dashboards, and a collection of integrations.
---
Description: NetSuite, a property of Oracle, specializes in cloud-based solutions, including CRM, ERP, and e-commerce. NetSuite's cloud-based CRM updates in real-time. Its cloud-based CRM tool updates in real-time and provides standard features such as SFA, customer service management, marketing automation, and more advanced capabilities like order management, commissions, sales forecasting, and integrated e-commerce. The platform tackles the entire customer lifecycle, from lead through opportunity, sales order, fulfillment, and more. 
---
Description: Nextiva offers multiple CRM products to align with the needs of organizations in varying industries. The vendor's sales and marketing solution portfolio features tools to tackle traditional sales and customer service challenges. Nextiva brings a service-focused solution to a market populated by sales-oriented software. The key features bolster users' capabilities in providing quality service and support experiences to their customers. With more AI-based technology arriving in the future, Nextiva is a worthwhile contender for organizations with a customer focus.
---
Description: Nimble offers various products and functionalities that integrate with Microsoft Office and Google. They provide middle-market and enterprise companies with CRM software that includes social insights into potential prospects. In addition to CRM software, Nimble is also known in the sales automation space. Social integration capabilities set Nimble apart in the market, as it collects critical information from online profiles to supplement data already within the system.
---
Description: The Nutshell CRM platform is equipped with sales automation, pipeline management, reporting, contact management, email, team collaboration, marketing features, and a collection of integrations with software like Mailchimp, Constant Contact, Gmail, Office 365, Outlook, Zendesk, and more. The company's user-friendly platform best suits small and medium-sized businesses across industries and offers an accessible monthly pricing option.
---
Description: The Oracle Advertising and Customer Experience (CX) application suite goes beyond traditional CRM capabilities and helps users connect their business data across marketing, advertising, sales, commerce, and service departments. Features include marketing automation, campaign management, behavioral intelligence, customer engagement, customer data management, sales automation, digital customer service tools, AI functionalities, and more.