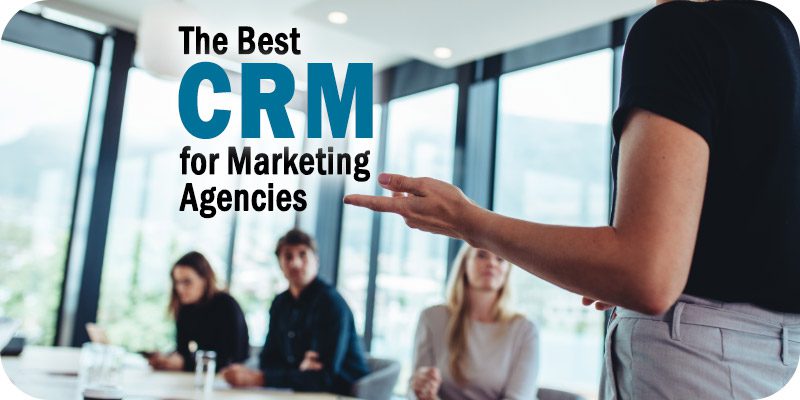 The editors at Solutions Review have compiled the following list to spotlight some of the best CRM solutions for marketing agencies to consider.
The Customer Relationship Management (CRM) software category has something for just about everyone. These platforms help businesses of all sizes and industries coordinate their sales, marketing, and services strategies for optimized lead generation, conversions, and retention rates. For example, CRM capabilities are a crucial asset for marketing agencies, as these businesses have to manage large amounts of data around lead generation, client relationships, content creation, and more.
However, finding the right CRM solutions for marketing agencies is easier said than done. With so many companies offering different CRM products, identifying the best solution for your company's unique needs can be challenging. To help, the editors at Solutions Review have compiled a list spotlighting some of the best CRM solutions for marketing agencies and summarized the capabilities each one offers.
Our editors selected these software solutions based on each provider's Authority Score, a meta-analysis of user sentiment through the web's most trusted business software review sites, and our proprietary five-point inclusion criteria. The list is organized in alphabetical order.
The Best CRM Solutions for Marketing Agencies
---
Description: BenchmarkONE is an all-in-one marketing automation and CRM software designed to help small business owners and marketing agencies streamline campaigns and execute strategies. Alongside its CRM and marketing automation offerings, BenchmarkONE also offers email marketing, pop-ups, landing pages, APIs, and integrations. Its marketing agency solution offering offers tailored features for capturing leads, developing emails, creating drip campaigns, automating follow-ups, monitoring website activity, triggering link click automations, embedding insights into your strategies, and segmenting contacts.
---
Description: Copper is a marketing and CRM solution for Google Workspaces designed to help entrepreneurs, startups, and small teams grow their businesses from a single, centralized system. The company's CRM platform has lead management, contact management, actionable reports, visual pipelines, deal tracking, custom reports, and more. Creative and digital agencies can use Copper's CRM to centralize client relationships, support real-time collaboration, equip account managers with up-to-date customer information, improve reporting, accelerate response times to clients, and more.
---

Description: Freshworks provides business software solutions designed to be ready to go right "out of the box." For example, the company's CRM platform, Freshsales, comes equipped with the tools businesses need to identify loyal customers, improve engagement, personalize the shopping experience, and unify customer data. Advertising and media agencies can use the Freshsales platform to discover and evaluate new prospects, manage customer data from a centralized location, measure business performance, automate tasks, launch campaigns that keep leads engaged, qualify leads, and more. 
---
Description: HubSpot is frequently brought up in discussions on CRM integration, as most of the providers in the marketing world offer integrations with the company's software. HubSpot is perhaps the most popular small business CRM since its core capabilities are available for free. Additional features, like enterprise licensing, can be purchased as an add-on to the commercially free options. HubSpot also has platforms and solutions for sales, service, content management, and operations. HubSpot's CRM is affordable for small businesses and organizations, especially with its negligible contact and data space limits.
---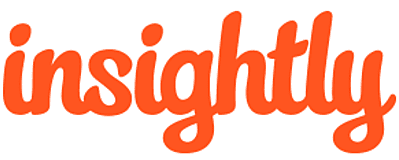 Description: Insightly is a unified CRM platform designed to align sales, marketing, and project teams around a single view of their customer base. The CRM includes workflow automation, lead routing, segmentation, campaigns, reporting, and email integration services to help marketers build meaningful relationships with present and future customers. Insightly also offers a marketing, CRM, and service solution tailored to the needs of marketing agencies. Agencies can use these tools to attract site visitors, convert them to prospects, run marketing campaigns at scale, streamline sales processes, improve profitability, create long-term customer relationships, increase revenue, and more.
---
Description: Keap is a CRM and marketing automation solutions provider for growth-oriented companies. While the company focuses on small and medium-sized businesses, it does offer a solution for established, larger firms. Keap's CRM platform can also be configured to meet the needs of agencies, equipping them with the sales and marketing automation tools they need to grow their business. Those tools include landing pages, automated follow-ups, multi-channel marketing campaigns, customizable forms, sales pipeline management, reporting, appointment scheduling, one-on-one email messaging, SMS, payment management, and more.
---
Description: NetSuite, a property of Oracle, specializes in cloud-based solutions, including CRM, ERP, and e-commerce. NetSuite's cloud-based CRM updates in real-time. Its cloud-based CRM tool updates in real-time and provides standard features such as SFA, customer service management, marketing automation, and more advanced capabilities like order management, commissions, sales forecasting, and integrated e-commerce. The company also offers a suite of applications for marketing and advertising agencies, offering tools for project management, financials, forecasting, analytics, billing, revenue management, resource optimization, and more.
---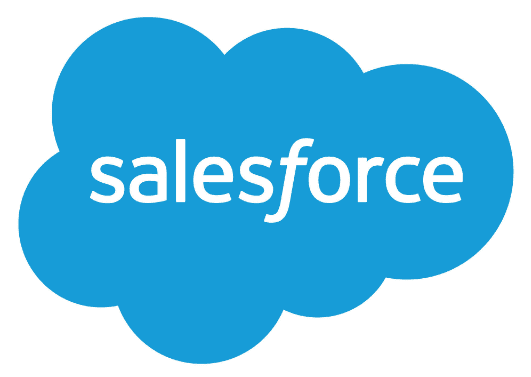 Description: Salesforce offers one of the most expansive and complete CRM products on the market. The platform includes the company's sales and marketing applications, most notably the Sales and Marketing Clouds, Service Cloud, Analytics Cloud, App Cloud, and IoT service. Salesforce is fully mobile, and its Complete Customer Management Solution is best-in-class. In addition to its core CRM features, Salesforce also offers an AI-based analytics tool called Einstein, which can help agencies prioritize leads, optimize campaigns, and create personalized experiences in real-time.
---

Description: Zoho is a multinational company specializing in software development, cloud computing, and web-based business tools. It offers a collection of products and applications across major business categories, including marketing, sales, customer service, email, human resources, financial, management, business intelligence, and other back-office operations. Agencies can use the Zoho CRM suite to improve client follow-ups, communicate in real-time, utilize 360-degree client management tools, attach deals to specific clients, run marketing campaigns, measure campaign performance, manage social media outreach, contact clients over the phone, and more.
---