The 9 Best CRM Books You Should Consider Reading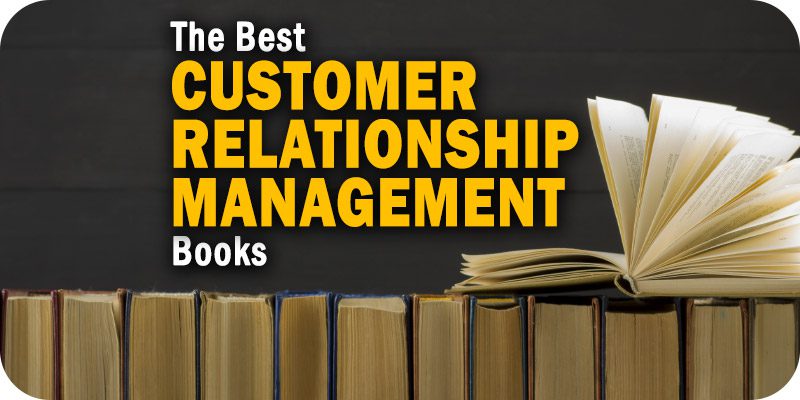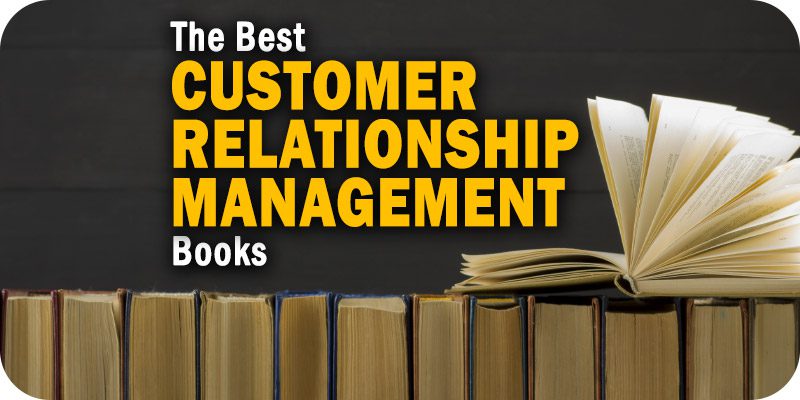 The editors at Solutions Review have compiled the best CRM books worth reading based on relevance, ratings, publish date, and ability to add value to a business. Solutions Review participates in affiliate programs. We may make a small commission from products purchased through this resource.
There is no shortage of CRM resources and learning tools available online (including the buyer's guides and best practice articles here on Solutions Review). But if your team is looking for something more substantial, a good, old-fashioned book will be one of the best options available to you. To help you find the right one for your needs, our editors have identified some of the best CRM books to add to your bookshelf.
Each book listed below has at least three (or more) stars on Amazon and comes from various leaders, educators, and professionals in the CRM, marketing technology, and customer management fields. Readers can find everything from the basics of CRM to high-level, advanced methodologies in these books. This list is organized alphabetically by title.
The Best CRM Books You Should Be Reading
---
OUR TAKE: Writer Max Fatouretch has over 20 years of experience as a leader, developer, and educator in the CRM market, making his book an excellent resource for new and experienced professionals.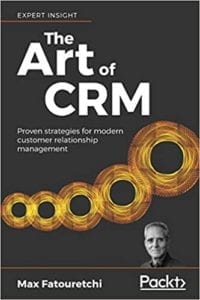 Description: The Art of CRM is written for practitioners looking to update their work with new and proven techniques developed to increase their marketing power and versatility. Fatouretchi provides readers with clearly defined processes, a wealth of practical advice, and informative case studies carefully selected to help marketers of various experience levels design and launch successful CRM projects for their companies. Some of the topics you'll learn more about in the book include outfitting your CRM system with AI and machine learning capabilities, ensuring consistent compliance with GDPR, choosing between on-premise, cloud, and hybrid hosting solutions, and more.
GO TO BOOK
---
OUR TAKE: This is a unique book because writer Limesh Parekhit combines his experience using and selling CRM software with a fictional framing narrative to showcase the process and benefits of implementing a CRM system.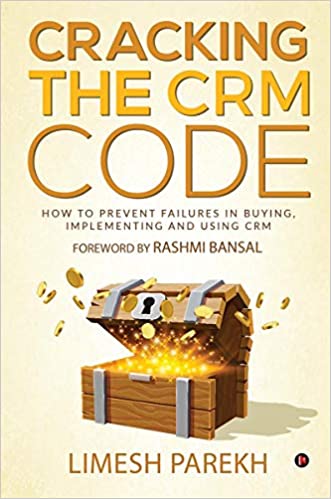 Description: Cracking the CRM Code is one of the most recent books on this list and is written to help business owners, sales managers, sales team leaders, CRM sellers, and CRM consultants adopt, implement, and capitalize on CRM. The book's fictional framing narrative focuses on the CRM experiences of four businesspeople and uses them to showcase the process involved in integrating a CRM system. Parekh's writing is accessible and avoids technical jargon and complex language, making it easy to read for anyone wondering if a CRM system is a platform their company needs to invest in and prioritize.
GO TO BOOK
---
OUR TAKE: Get your small business CRM platform up and running with the tools and techniques Lars Helgeson has learned from his experience building and maintaining a CRM platform used by over 3,000 clients worldwide.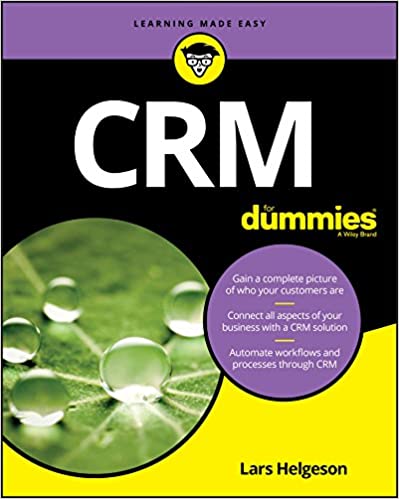 Description: The book is specifically written for people looking to understand CRM functionality better, identify what kind of solution is right for them, and educate them on the tactics and strategies that can save the company time and money. Helgeson will also teach you how to define market segments, build effective internal structures, select the right CRM solution for your company's needs, optimize leads, conduct effective email marketing campaigns, streamline internal processes, employ analytics, develop buyer personas, and more.
GO TO BOOK
Description: Structured around three core types of CRM solutions—software, operational, and analytical—Buttle and Maklan's updated book uses a managerial perspective to track the role of CRM software in the customer journey. While the textbook is primarily written for advanced undergraduate and postgraduate students focused on CRM, relationship marketing, digital marketing, and customer experience management, the insights included are just as applicable to industry professionals and managers involved in CRM practices. There's also a 5th Edition on the way, so watch for that.
GO TO BOOK
---
OUR TAKE: Baran and Galka's book covers both behavioral and database aspects of CRM software to help students better understand the importance of enhanced customer relationship strategies.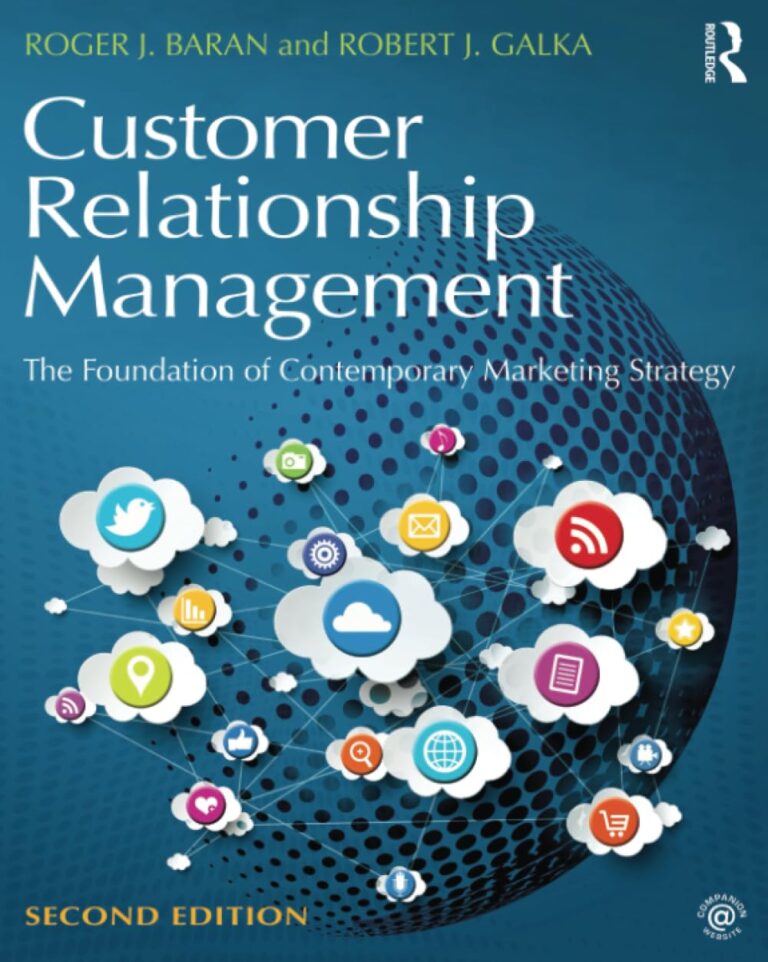 Description: This book is written to educate readers on how a customer relationship strategy can help an organization stand out in an increasingly competitive marketplace. Baran and Galka's book is geared toward upper-level students of customer relationship management. It includes various questions, exercises, cases, online resources, a test bank, and more to help those students fine-tune their skills. The 2nd Edition expands on the original material with various updates, including new insights on big data and mobile technology, an overhauled social networking chapter, up-to-date examples, and more.
GO TO BOOK
---
OUR TAKE: Chorianopoulos and Tsiptsis combine their CRM and data mining experience and use it to provide business leaders and marketers with an applied but approachable handbook.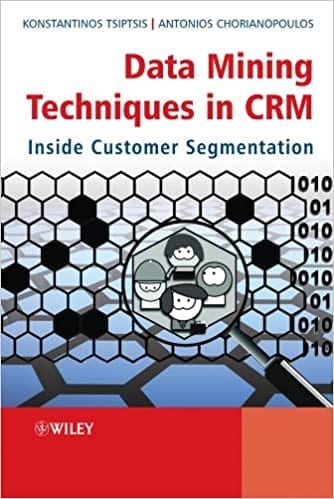 Description: Written in non-technical language, this book is designed to offer an accessible but no-less comprehensive guide to customer segmentation development and the various data mining processes involved in developing and maintaining a CRM framework. Chorianopoulos and Tsiptsis' guidebook focuses on helping business leaders and marketers demystify the data mining process, improve how their companies assemble data, analyze it for insights, identify actionable segments, and use it to develop successful marketing campaigns and strategies.
GO TO BOOK
---
OUR TAKE: Designed to act as a gateway into the world of CRM analytics, Omer Lizotte's Do You CRM Me? will show you an easier way to convert numbers and analytics into actionable strategies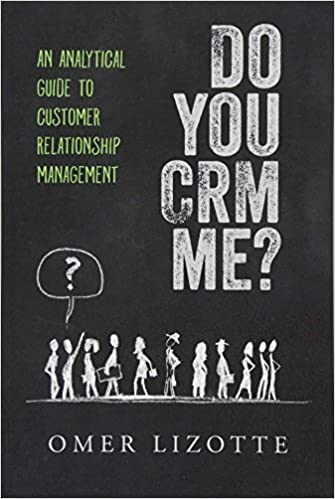 Description: With an approachable writing style and a collection of real-world case studies, this book will walk you through how to understand and practice predictive modeling, take advantage of different types of data analysis, translate your research into actionable strategies, and use carefully selected KPIs to track retention rate, customer lifetime value, customer satisfaction, and more. Lizotte has written a book illustrating how you don't need to be a mathematician to understand data mining algorithms and convert them into tangible strategies for your marketing and customer service teams.
GO TO BOOK
---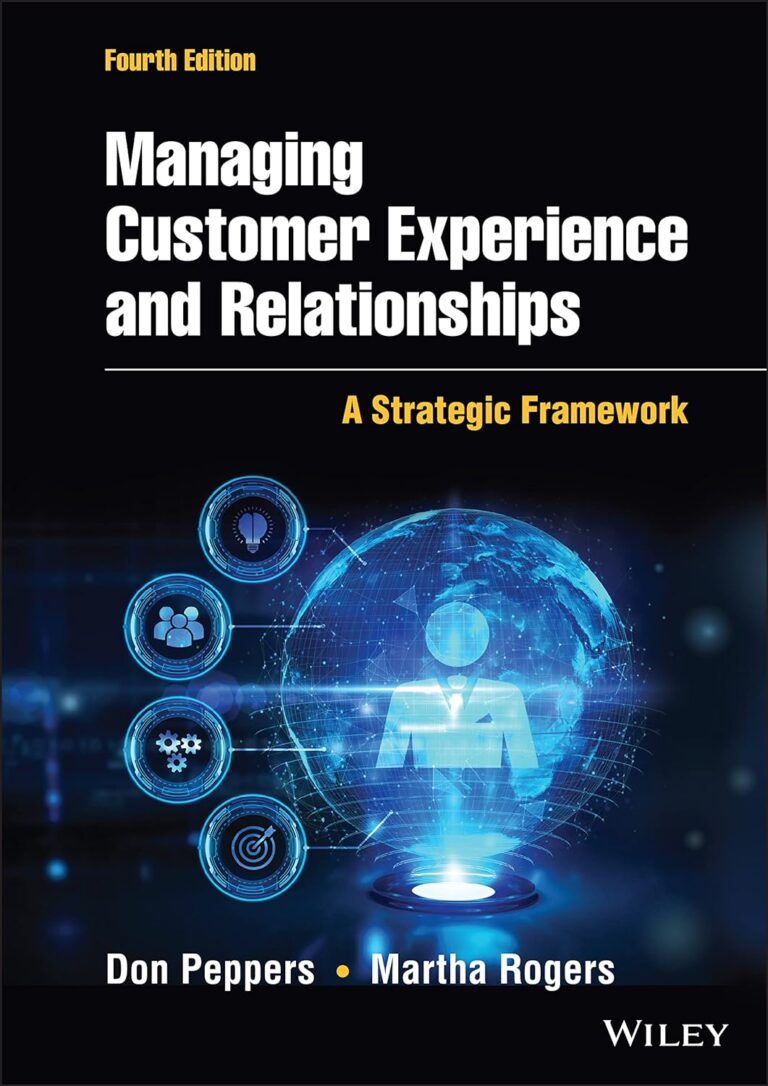 Description: Now in its 4th Edition, Managing Customer Experience and Relationships focuses on spotlighting the importance of customer relationships in generating revenue and producing higher margins. The new edition introduces updated examples and insights into customizing digital interactions, managing data-driven marketing analytics issues, monitoring customer success management, and dealing with security. Readers can also expect to learn to understand the fundamental principles of customer relationships, implement the IDIC model to improve CRM ROI, identify essential CRM evaluation and optimization metrics, and increase customer loyalty.
GO TO BOOK
---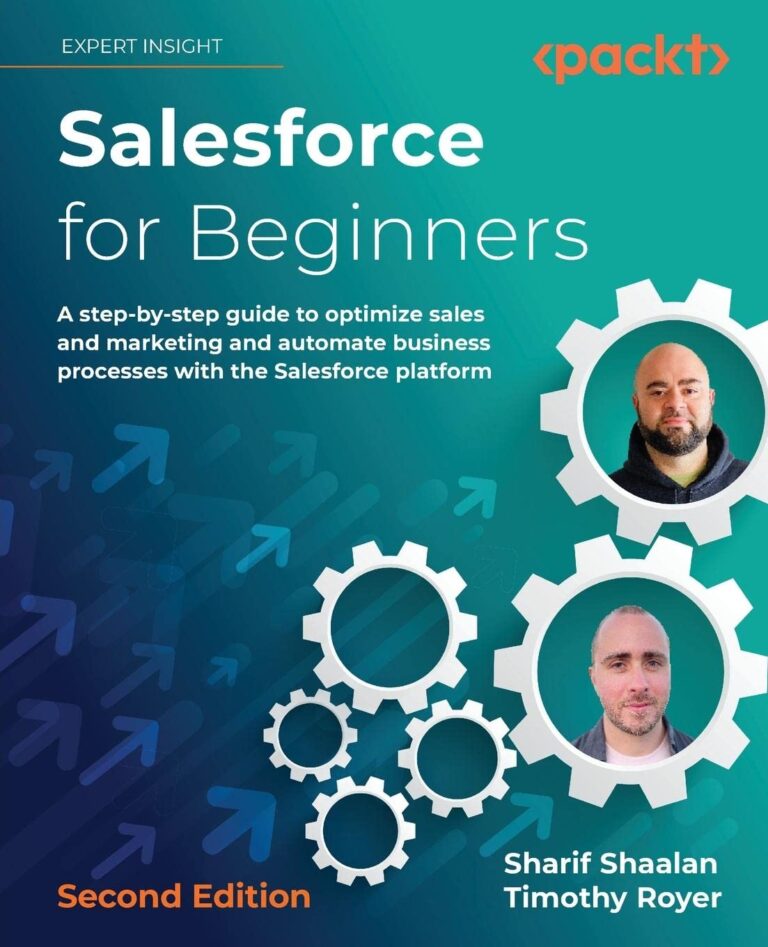 Description: Across this book's 20 chapters, readers will learn to find their footing on the Salesforce platform and begin to see firsthand how it can improve sales, service, marketing, and automation efforts. Topics covered include creating leads in Salesforce, enhancing customer service, driving sales cycles with opportunities, using campaigns to achieve business goals, managing users, extending platform functionalities with third-party applications, and more. This updated 2nd Edition of the title introduces additional real-world business cases, screenshots for the latest UI, exercises at the end of each chapter, and other insights into Salesforce user management, data security, and task automation.
GO TO BOOK