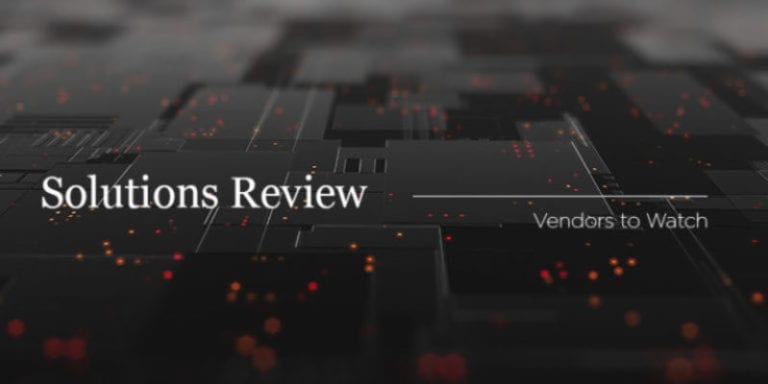 The data management market offers a broad spectrum of products that can be used to analyze data from disparate and increasingly diverse sources. Traditional data warehousing techniques are slowly being phased out with the adoption of data lakes, and cloud connectivity has emerged as a differentiating factor in a growing number of deployments.
Cue the process of seeking out, evaluating, purchasing, and deploying a data management for analytics solution. There's no such thing as a one-size-fits-all approach when it comes to big data. Solutions come in a variety of flavors—ranging data integration to support for data science and AI. Choosing the right vendor and solution is a complicated process—one that requires in-depth research and often comes down to more than just the solution and its technical capabilities.
In that spirit, we've turned our gaze to the future of data management software. Whether it's the release of an innovative new product, a bump in venture capital, or inclusion in one of the top analyst reports, these are the providers that have earned watch list status from Solutions Review for the year ahead. The vendors are listed in alphabetical order and have specific areas of expertise.
1010data is a managed service provider, and the company's Insights Platform is known to handle large data volumes with relative ease. The vendor offers traditional data management functionality, as well as features considered to be core capabilities of software providers in horizontal markets. 1010data's product is targeted at businesses in the financial services, retail, telecom, government, and healthcare. Solutions Review named 1010data one of The 28 Best Data Management Platforms for 2019.
DataStax offers a distributed cloud database build on Apache Cassandra and designed for hybrid cloud. The company's flagship product, DataStax Enterprise, can be deployed across any type of infrastructure, including cloud, private cloud, on-prem, or hybrid cloud. The solution offers a slew of data management capabilities, including developer tooling and drivers, administration and monitoring, analytics, search, graph and security. Solutions Review included the company in our Data Management Vendor Map in December.
Neo4j offers a graph database that helps organizations make sense of their data by revealing how people, processes and systems are related. Neo4j natively stores interconnected data so it's easier to decipher data. The property graph model also makes it easier for organizations to evolve machine learning and AI models. The platform supports high-performance graph queries on large datasets as well. The company was recently named to Gartner's Magic Quadrant for Data Management Solutions for Analytics.
TimeXtender Discovery Hub is an integrated data management platform that hastens time to data insight. Its core capabilities portfolio includes automation for data access, as well as modeling and compliance. Discovery Hub provides a data fabric across Microsoft Azure Data Services and SQL Server and SQL Server, allowing customers to connect to various data sources, catalog, model, move, and document data for analytics and AI. TimeXtender was named a top performer in the 2019 Winter Business Intelligence Software Customer Success Report by FeaturedCustomers.

Latest posts by Timothy King
(see all)