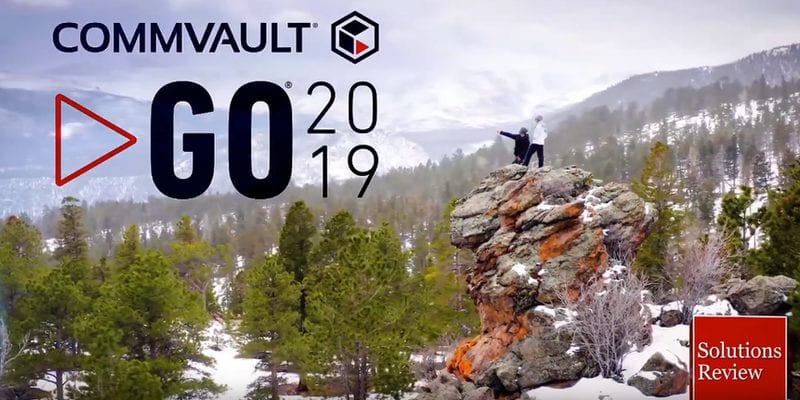 Solutions Review is live on-location at the GO Village at Commvault GO 2019 in Denver, Colorado. Commvault's annual user conference has presented a great opportunity for us to catch up with the company's customers and partners, as well as members of the Commvault executive team to chat about backup and recovery, data management, and the cloud. Commvault also launched a new SaaS backup and recovery division called Metallic.
We talked to Commvault leadership about a number of topics, including strategy surrounding data management deployment, how enterprises are thinking about backup and recovery, and the broad move to multi-cloud. We also asked for advice when planning data management initiatives fore the future and how organizations can simplify the data storage process. We hope these interviews help you to learn as much as we did about the present and future of the space.
Check out the full interviews below:
Cory Heikel is the Senior Systems Engineer at Penn State Health. He told us about how Commvault's indexing and archiving technologies are helping Penn State Health manage growing volumes of research data. Heikel also described what the vendor evaluation process looked like for he and his team.
Tim Carben is the Principal Systems Engineer with Mitchell International. He told us about how his organization is currently using Commvault, and how other companies can begin to prepare for the first wave of data privacy regulations in the United States.
Damon Robertson is the Managing Director at COOLSPIRiT. He told us about how COOLSPIRiT works with their customers using Commvault to ensure regulatory compliance. He notes that the content indexing feature inside Commvault's data platform is very popular among UK organizations.
Paul Furlan is a Storage Backup Administrator at Herbalife. He provided some specific use cases that Herbalife is using Commvault to solve for. Furlan says he plans to use Commvault to automate more of his workflows in 2020.
Eran Gutman is the CIO at Shikun & Binui. He told us about how his organization is using Commvault to manage diverse data volumes that span several continents. Shikun & Binui is one of the many organizations currently undergoing a move to the cloud, and Gutman estimates that nearly 50 percent of the business is now cloud-based.
Scott Hunter is the Global Infrastructure Services Director at AstraZeneca. He walked us through AstraZeneca's vendor evaluation process, and how Commvault's expansive API integration platform was a driving factor behind their decision to adopt it.
Subscribe to our YouTube channel for more.

Latest posts by Timothy King
(see all)