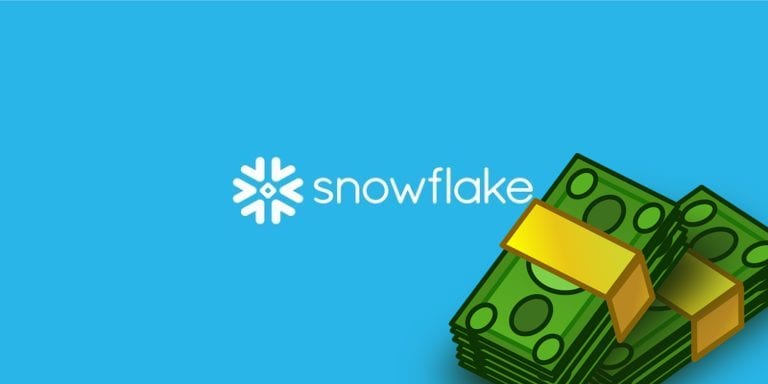 Snowflake Computing announced that it has secured $450 million in venture capital, its second round of the year, with support from new and existing investors. The funding brings Snowflake's total earned to just under $930 million since its founding in 2012. Market expansion is becoming commonplace for the San Mateo-based data warehouse provider. The announcement comes on the heels of Snowflake announcing availability on Microsoft Azure in September.
Snowflake has a unique data warehouse as a service offering, and its own SQL data architecture that claims to do more than the alternative. The company has made a slew of improvements to its product portfolio recently, including Snowpipe, an automated data loading tool, a cloud data warehouse for the financial services, and a new Sharehouse add-on.
The funding will help Snowflake expand its multi-cloud strategy so users have options to deploy the data warehouse that makes the most sense for them. The company will also be investing in its data warehouse as a service plans with more resources being pushed to Snowflake's engineering team. Users can also expect new capabilities inside Snowflake Data Sharing in the months ahead.
In a statement to Solutions Review, the company's CEO Bob Muglia said: "Snowflake customers will continue to benefit from the most advanced data warehouse technology on the market. Organizations that want to be data-driven can rely on Snowflake to deliver instant and near-infinite elasticity, secure and governed data sharing in real time and per-second pricing, with all of these benefits across multiple clouds at a fraction of the cost of traditional solutions."
Click here to learn more.