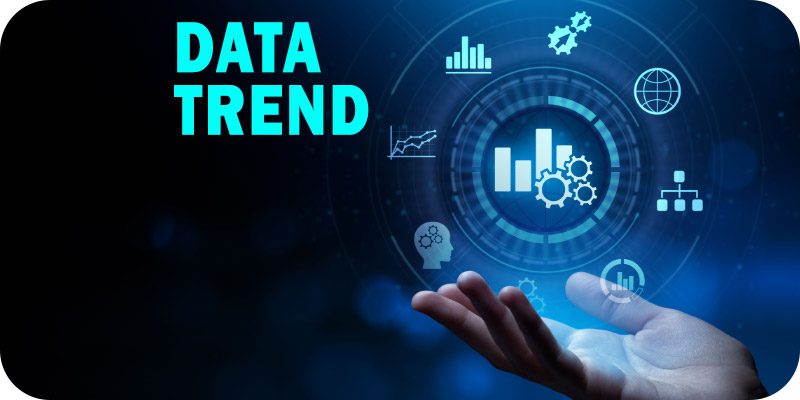 Solutions Review's Expert Insights Series is a collection of contributed articles written by industry experts in enterprise software categories. In this feature, Hakkoda Global Head of Financial Services Anand Pandya reveals why building directly on the cloud is the top data trend right now.
The transition from on-premise servers to cloud virtualization over the past decade has been fast-paced and aggressive. Virtualization in its earliest form originated some time in the 2000s, with the move from "bare-metal" on-premise servers to VMWare, then followed by Microsoft with Hyper-V. These solutions offered the power of a box while allowing companies to manage storage across an area network, reducing server footprints and workloads. Then the cloud entered the scene and the completion of data virtualization.
Enterprises have quickly turned to modern cloud architectures for their high degree of scalability, which offers teams exceptional data availability and performance. Given the vast array of benefits virtualization offers for companies looking to innovate and gain a competitive edge, it's no surprise that the cloud-based computing industry is expected to value more than $1.2 trillion by 2027.
As more businesses embrace a cloud-based modern data stack, the demand for capabilities that allow industries to create tools directly within a cloud environment grows as well. The move away from on-premise servers, far from stratifying the data world, has engendered a new level of centralization. In addition to the ability to securely store data in one location, cloud-based technology makes it possible to process and build in the same space. Applications specifically designed to live in the cloud, such as microservices or container orchestrators, offer businesses the ability to future-proof their data requirements and facilitate innovations.
As a matter of fact, apps built directly into the cloud make it easier to unify data, access it, share it, create more reliable analytics, and democratize data sciences. All of these capabilities help facilitate innovation, create better experiences, and shorten businesses' time-to-market.
Here are seven reasons why building directly into the cloud is the most important data trend of 2023.
Data Trend
---
Cost Transfer and Transparency 
When it comes to the on-premise world, licensing software is often an up-front purchase that sits within one department's budget. The software is typically managed as a subscription fee and based on client-access licenses (CALs) and server cores. All expenses are born up front and depend on long term rollout plans and development to get return. 
Usually, capital expenditure is also tied up in licensing, creating an additional issue for companies to navigate. In worst case scenarios, by the time the software goes live and users are equipped with appropriate training and access, the platform or its data already needs to be replaced.  
In contrast to legacy on-premise systems, cloud environments have shifted toward a consumption-based model, where spend is tied to use. This allows departments to move faster against their own profits and losses, easily adapting to company budget fluctuations. Because technology isn't left "holding the bag" with regards to payouts, it fosters a bridge to truly understand the cost of delivery, cost of analytics, return on investment, and innovation.
Avoiding the Burden of Downtime
The periodic updates vendors release to their tool sets —which include new features, functionalities, and bug fixes— can be a headache for on-premise software. Legacy models usually require heavy lifting from different departments, especially if it's IT or DevOps. The cloud, however, is a very different story. 
By offering a seamless means of updating and enabling the capabilities, the cloud allows rapid access for technology innovation that matches the pace of your organization. Without the overhead of a dedicated IT maintenance staff, you can also save on costs. Finally, the cloud offers the ability to do more with your data at scale, especially with built-in AI and machine learning tools.
Speed, Scale, Security
The cloud is, by definition, a network of shared systems and services built to be interoperable. By eliminating an active management of resources on behalf of the user, the cloud significantly reduces the legacy nature of network "hops" and I/O concerns.  Additionally, the security of the cloud has been strengthened significantly since inception and continues to evolve to meet regulatory and infosecurity governance demands.  
Blending speed and security offers a level of scalability that can't be found on the ground. As data volumes and data demands increase, the biggest challenge firms face around data, analytics, and data science is scalability.
Data Sharing for a Faster Time-to-Market
The cloud offers a more secure and resilient means to share data inside and outside of your organization. Aided by technologies like Snowflake and organizational frameworks like modern data governance, you can easily enrich, enhance, and share data across footprints with the click of a button. 
In short, driving new innovation and opportunity has never been easier. Building within the cloud allows businesses to implement new instances in seconds, apply scalable processes, and use new technologies that enable automation and rapid deployment. Each of these capabilities power faster time-to-market for products and services, driving revenue growth and monetization. 
Future-proof Cloud-first Architecture
Cloud vendors offer organizations a great array of structures; from data lakes and data vaults to star schemas and supernovas. Just bear in mind that the right model for your company will change as your domain evolves and grows. The cloud offers the agility to modify and align your business to your data easily, taking into consideration possible changes in years to come.
Future-proofing your business with cloud technology also helps you avoid the day-to-day tragedies of accidentally deleting your files and other unfortunate events. Now that your organization uses automated backup and redundancy, the dreaded panic and stomach burning of data accidents are a reaction that stays in the past. Building in the cloud is a convenient, efficient way to ensure your work and your data stay safe throughout the development process.
Decentralized Cloud-First Architecture
Central warehouses are onerous, long-winded, and often are outdated upon release. By enabling data sharing and parallel processing, organizations can utilize modern, flexible architectures to reflect domain-based architectures that won't sacrifice foundational data principles. Cloud-first architectures such as Data Vault 2.0, data lake houses and GraphDB are some of the many examples that enable the next generation of capabilities.
The decentralized nature of cloud-first architecture allows organizations to build and operate data applications with infinite scale and capability without losing focus on installation, configuration, or workload management. This also helps lower the required expertise and drive faster deployments that require almost no operational overhead.
Making Best-in-Class a Reality
The legacy models and ecosystems behooved a monolithic implementation for cost, skills, and integration needs. If organizations are looking to scale, they need to push beyond these boundaries and embrace a highly modular architecture. This implies allowing industry leads and open source blends to focus on replacement and enhancement for use cases that require flexibility. Achieving modularity also means embracing a consumption-based model, where decision-makers can balance their margins with unseen situations, thus harnessing the art of the possible.
The cloud offers easy connectivity, extraction, and alignment to your needs to drive prediction and proactive action. 
Harnessing the Power of the Cloud
It's no secret that the world of data is moving quickly, and even the most seasoned expert may find themselves struggling to find the time to navigate a rapidly shifting modern data ecosystem. The advent of tools like Snowflake's Snowpark, which make it possible to build applications directly in the cloud in a variety of code languages, bring with them both opportunity and a new arena in which businesses will be expected to hone their skills and improve their models. 
Tech teams looking to move quickly and embrace the expanding capabilities of cloud technology may benefit from working with a modern data stack consultancy, which can serve as an expert guide for organizations looking to adapt a highly tailored business intelligence and analytics model. However you choose to shift away from legacy on-prem systems and toward a cloud virtualization model, ensure that your business is ready to build directly in the cloud in 2023. 
For now, early adopters of cloud virtualization enjoy a competitive advantage. Before long, it's likely that these trends will be a baseline, essential for any company hoping to compete in a quickly advancing marketplace.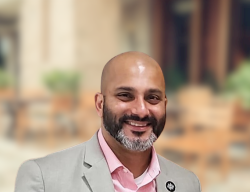 Latest posts by Anand Pandya
(see all)