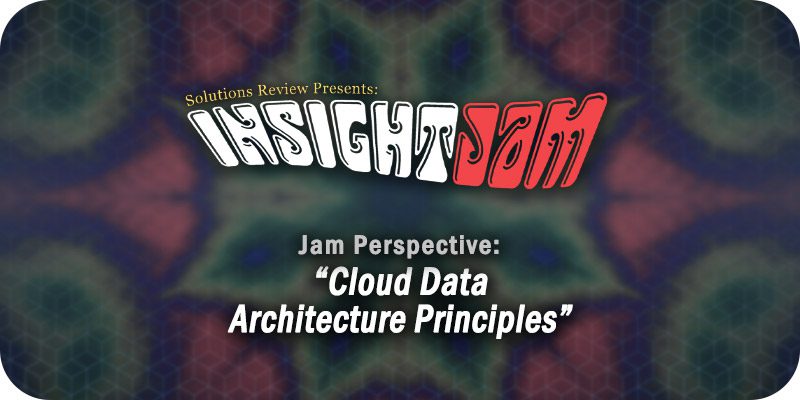 Philip Russom's Jam Perspective on cloud data architecture principles and practice for BI Insight Jam and an exclusive best practices guide for getting started.
Cloud Data Architecture (CDA) has become important as increasing numbers of user organizations adopt the cloud as their preferred computing platform, migrate existing data-driven solutions from on-premises to the cloud, and build new analytics solutions on the cloud. A well-designed and curated CDA is now a critical success factor for high-value, data-driven programs on the cloud, namely analytics, data science, self-service data, monitoring operations via data, and sharing data across enterprise departments and partners.
Hence, many IT organizations are in the midst of migrating older data and analytics solutions to cloud and/or building new ones there. Whether migrating or building anew, they need to design and maintain a solid data architecture on the cloud, if they are to cope with the cloud's massive scale and data diversity or – more importantly – to attain the maximum business value of data. Yet, many organizations still have limited skills and experience with clouds, analytics, and any kind of data architecture.
To help those organizations plan a new CDA or modernize an existing one, Solutions Review offers an Executive Roundtable panel and companion best practices guide sponsored by DataStax, Denodo, Monte Carlo, and CelerData to provide you with a comprehensive introduction to modern Cloud Data Architecture. By "modern," we mean up-to-date or new, as in solutions built with new technologies and their best practices, like clouds, open-source, or data science.
Take the First Step
This Solutions Review BI Insight Jam session Cloud Data Architectures: Best Practices for Managing, Analyzing, and Governing Data in the Cloud, on December 15 at 11 AM EST, defines the requirements of modern data architectures and illustrates how these play out on the cloud. The point is to give business and technical users insights into the best practices for managing, analyzing, and governing data in the cloud.
FAQ
What: The 4th-annual Solutions Review BI Insight Jam
When: Thursday, December 15, 2022 from 8:30 AM to 8:30 PM Eastern
Where: Twitter (using the hashtag #BIInsightJam), YouTube, LinkedIn


Latest posts by Philip Russom
(see all)