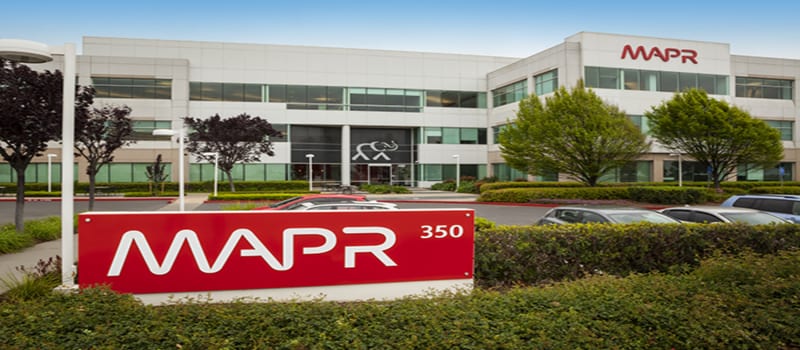 MapR has announced that it has been granted a patent (US9,501,483) from the United States Patent and Trademark Office. The awarded patent covers the key technology underpinning components of the MapR Converged Data Platform including multi-model NoSQL database and global streaming engine.
MapR enables organizations to create disruptive advantage and long-term value from their data with the industry's only Converged Data Platform, which delivers distributed processing, real-time analytics, and enterprise-grade requirements across cloud and on-premise environments–while leveraging the ongoing development in open source technologies including Spark and Hadoop.
The patent claims include protection for file, table and stream processing for the following technology advances:
Convergence: Fundamental integration of tables, files and streams into converged data platform
Fast processing with low latency: Ability to open tables without having to replay a log
High availability and strong consistency: Provides continuous access and fast recovery while ensuring strong consistency
Security: Keeps secure snapshots and mirrors of all kinds of persistent data such as files, tables and streams
MapR's CEO Matt Mills speaks to the news: "Strengthening our growing IP portfolio, this patent reinforces our commitment to allowing our customers to uniquely run both operational and analytical processing on a single platform. Unlike Apache Hadoop or alternative big data technologies, the patented Converged Data Platform provides a unified and fast access layer to any type of data. We enable companies to take advantage of next generation applications, creating innovation and advancing their business through digital transformation."
In August, MapR raised $50 million in private equity funding on the heels of a record year for the Data Management solution provider, with more than a 100 percent increase in bookings over the previous year. License and support agreements for the company's Converged Data Platform represented 90 percent of total bookings, which further reinforces the value that MapR's platform represents to the enterprise software business model. MapR has now raised a whopping $194 million in equity since its founding in 2009.
Read the official press release.